The biggest advantage of UniWigs Trendy Wigs Collection is that they have multiple colors and styles to choose from. Lace front synthetic wigs became popular for stylists or for non-stylists who love fun colored hair. Even @behindthechair_com announced this wig category for this year's #oneshothairawards. That's why I want to share some styling tips with you.
1.Macarons Lace Front Wig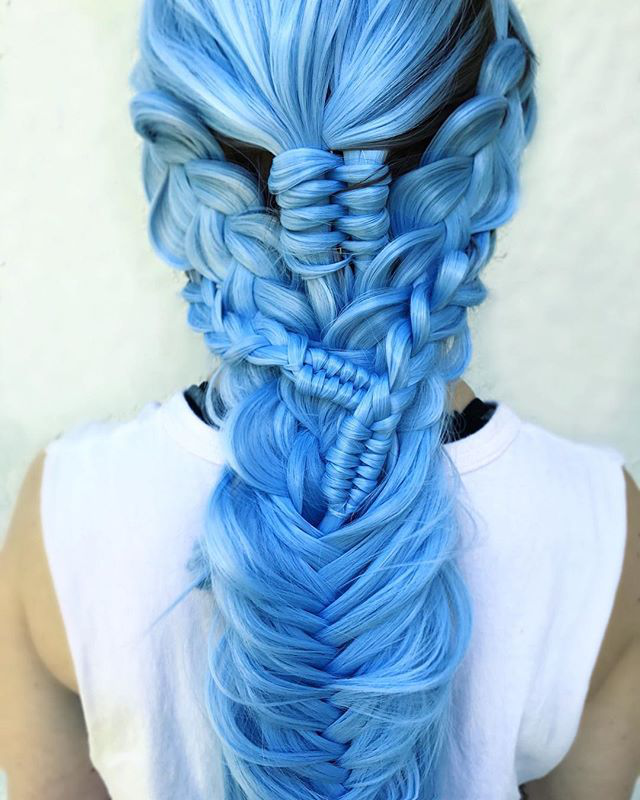 Macarons is a beautiful straight hair style. Softly razored long layers give this cut exceptional volume and movement. The graduated silhouette is modern and fresh. The open cap construction is lightweight and cool. Add layers around the face for a completely custom look.
2.Celestial Rose Lace Front Wig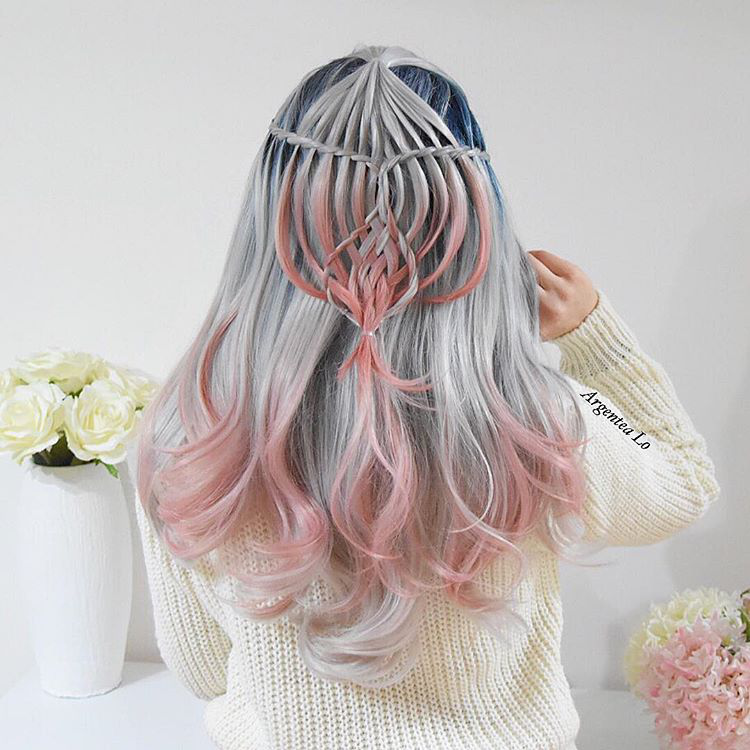 @braids_for_my_hair made this Knotted Loop Waterfall Braid Hairstyle for our exclusive design Celestial Rose Lace Front Wig. This wig has many majestic fairylike colors that remind me of how a fall or winter fairy may have her hair. The cooler tones in her hair hide her weakness; the warm hues of the reds and pinks make it seem as though beneath the cool exterior there is a pure heart.
3.Star Lace Front Wig
Lady Gaga rocked her stunning silver platinum hair! Her platinum wavy hair was amazing and unexpected! UniWigs Star Lace Wig looks just like natural growing hair from your scalp, creating a gorgeous appearance just like lady gaga in the 2015 Grammy's.
Loop, swoop and then pull. Use a stitching tool to pull hair through each braid section! @jamiewileyhair shared this amazing technique for this stunning style!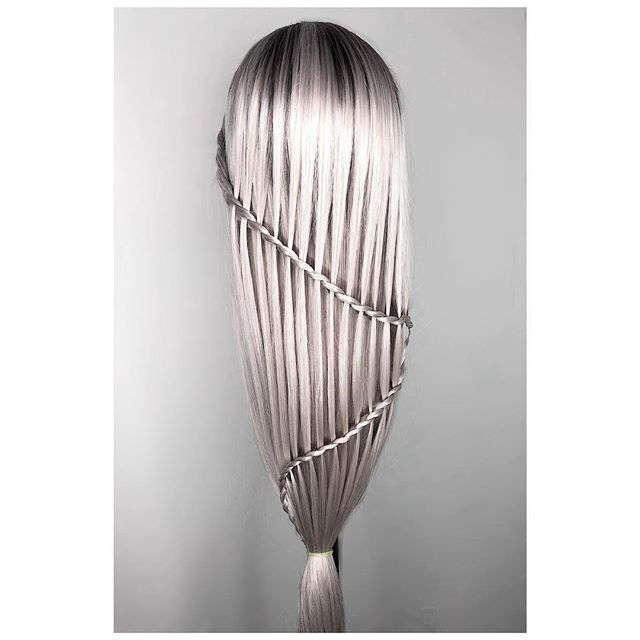 Click the video below to see more detailed hair tutorials of these three synthetic lace front wigs. If you want to have a try yourselves, here's your exclusive code: trendyedm that you can use to save 25% off all UniWigs Trendy Wigs Collection!
Read more posts about synthetic lace front wigs:
HOW TO CHANGE THE HAIR PARTING LINE OF SYNTHETIC LACE FRONT WIGS
SIX TIPS TO CARE FOR SYNTHETIC WIGS
HOW TO DETANGLE SYNTHETIC LACE FRONT WIGS