Share from one of our customers about how to make synthetic wigs look natural:
Today I'll show you how I make my synthetic wigs look natural. I got this wig from UniWigs. It has a large parting space and some combs inside. The edges are good, but we can still do some plucking to make it look more natural.
1. PLUCK THE HAIR
I pin my wig onto a wig stand. I like to brush the wig out so I can see what I'm working with. I'm going to get some tangling on what I'm plucking. It's nice to minimize that. This is what I'm starting out with the part.
I just go ahead and tweeze the part. Please be careful when you tweeze the part. If you pluck too hard, you can poke a hole in the lace. It's not a big deal if you are a beginner, you just need to follow the method I'm talking about in this tutorial.
You can see the flyaways around the edges. Those flyaways do not matter because I will lay this hair down later.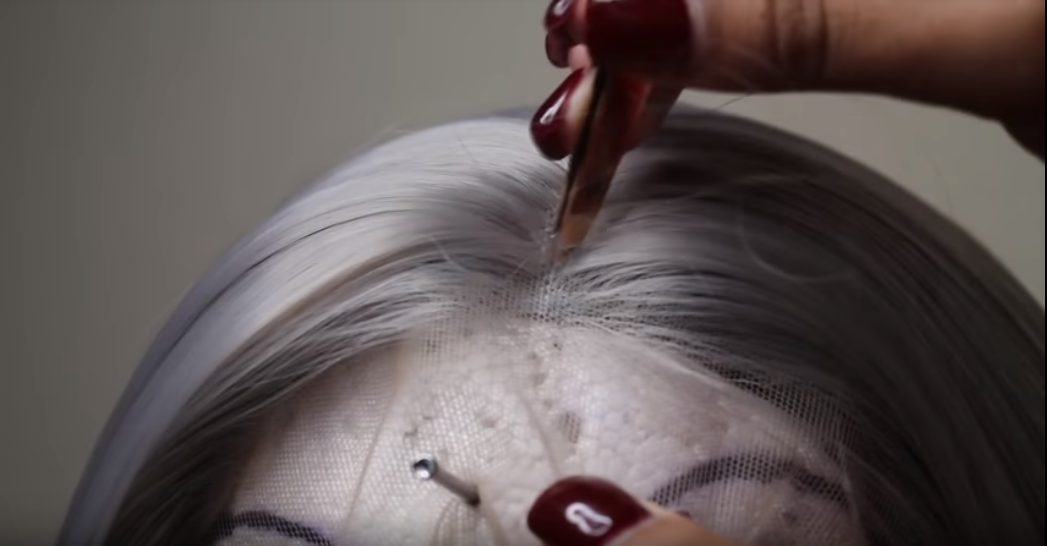 Next, I'll pluck a few little flyaways. I part and measure how thick I want my part since I already tweezed the part that they have made.
Everything has been plucked and laid in the right direction and then I'll see where the tracks start, and the parting stops so that I can go as far back with the parting space as I can. The longer the part, in my opinion, the more realistic the wig will be. So, I try to get all the way back there. But make sure you don't expose the tracks.
I'm going to start on the edges. I part a thin layer in the front and pluck behind this layer to get a more realistic look. I braid down the front layer so that it does not get in the way while I pluck it. And then I start plucking it very similarly to when I pluck the part. You don't want to go too rough because you will rip the lace. It's way harder to hide it if you rip the lace on the side than the parting.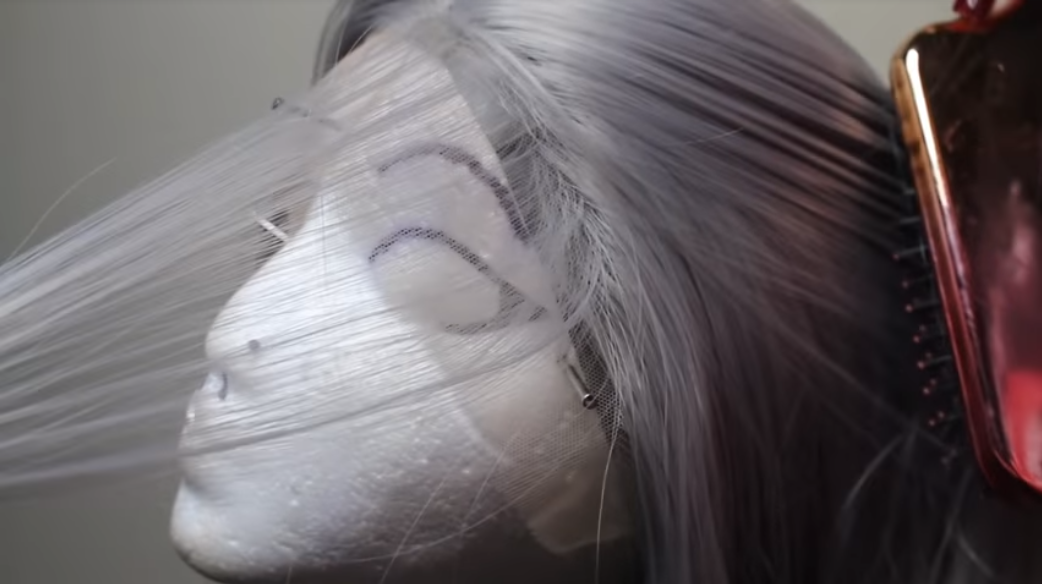 This is what it looks like. As you can see there's a layer that looks way more natural hairline transition thickness. I need to pluck a little bit more on this side because it's not as natural as the other.
2. WEARING THE WIG CAP
I'm getting my hair ready to put the wig cap on. You need to make sure that your ears are covered, and your hair is behind your ear under the wig cap. And then spray got2b glue (or another water-soluble glue made for wigs) along your hairline and a little bit over it. You can use a blow dryer on a cool setting so that it can dry faster.
3. APPLY FOUNDATION
I'll dot some foundation on top of the wig cap so when I lay my wig, it will blend in and look like my scalp underneath. If you have some hair underneath the cap, you want to make sure that you dot it along your hairline or however deep you think your part will be. Try to get that coverage.
After cutting the extra front lace I'll apply some foundation powder inside of the lace. The reason I do this is that I can't bleach the knots of synthetic wigs. This is how I dye my lace so it will blend even nicer with the foundation on your wig cap.
All I did to lay the wig is just spray some got2b spray on my edges and wear a scarf to make it stay, which took about 15 minutes.
4. DOING BABY HAIRS
I use a bobby pin to take little hairs from the front of the wig and then cut them down. I try to make them as short as possible. After that I apply some mousse and use a toothbrush to lay them down.
After all these steps the wig finally looks way more realistic than it did originally. Hope this was a little bit helpful for you!
Related Posts:
HOW TO WEAR A SYNTEHTIC LACE FRONT WIG AND MAKE IT LOOK NATURAL
HOW TO CUT OFF A LACE FRONT WIG
WHY AND HOW TO PLUCK THE HAIRLINE?
HOW TO DETANGLE SYNTHETIC LACE FRONT WIGS