How To Cut and Style Curtain Bangs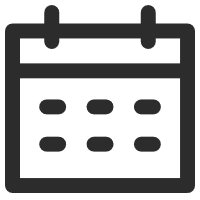 September 04, 2021
Hair Care
Views: 6121
Curtain bangs are a huge trend right now and we would go over what to look for whether you are getting your hair cut in the salon or at home. Or whether you're wondering if this trend will work on your face shape, we will go over who this bang trend works best for. 
We will talk about the key things to look out for, what you want out of your curtain bangs. And also we are going to show you step by step how to cut them. So if you've been thinking about getting this super hot trend, hopefully read this quick tutorial will help you understand better.
The reason why these bangs are so in is because they are so versatile. They look good on almost every single face shape, but it just adds basically a sophisticated and chic accessory to your hair. So whether you're looking to actually try this on yourself or just there for a little bit of inspo. Stay tuned! 
To get your curtain bangs to perfection is, first of all, you need a pretty good slant. What that means is from your shortest piece to your longest piece you want a pretty long kind of transition. A great curtain bang has a beautiful sweep coming over.
So in establishing that length, a good rule of thumb is to just kind of skim the brow. If this is your first time getting bangs in a while and you want something that is going to look beautiful, but is going to be pretty easy to manage we recommend starting with the shortest piece like we mentioned, at least skimming the brow.

Grab the two centerpieces, then just kind of glide cutting through that just to establish that slant. And then we can go in and perfect it. Good. A good haircut is always something that with movement. It kind of always just looks good. It doesn't have to be brushed or styled in a certain way. It should look good whether it's straight, whether it's wavy, or whether it's blown out.
So basically we have our length down but the next step is what's really going to elevate it. Then grab a kind of triangular shape at the base and then elevate the hair by elevating the hair you are creating a little bit of softness for when that hair falls. Another thing you want to do a lot when you do bangs is point cutting. And the deeper you go, the softer the ends look.
Then grab that next section with a little bit of that previous section again as a guide, without touching this bottom section. Because that's the length you've already established, you don't want to mess with that. Now just going in and point cutting. It's important to keep checking. You obviously don't want to cut too much length off or too much point cutting to where the ends get a little too wispy or a little too thin. So once you're happy with the kind of density of it and this is a good place to stop now.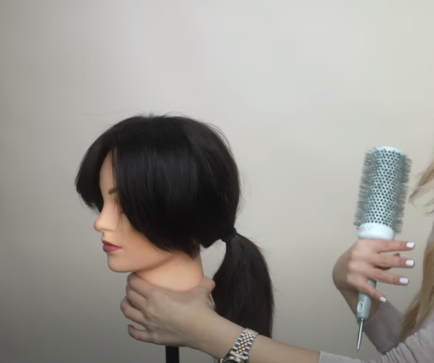 All bangs require a little bit of style to really get that beautiful photo shoot look. So when you're looking at it, you want it to almost come forward this way, it gives it a very feminine & effortless kind of look. So in order to get that, the main thing you have to do when styling is first to go in with the blow dryer and blow dry up as you bring the brush forward.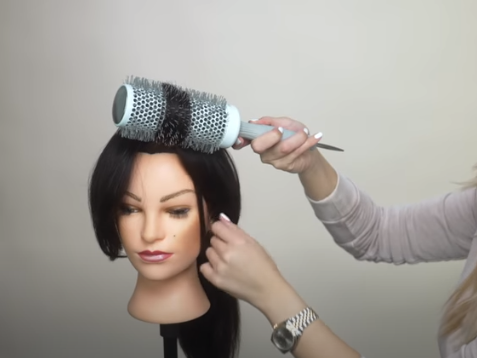 So what that's going to establish is that this hair at the base is going to come forward and swoop out, and then the shorter your pieces are up. You're going to need either just a round brush or a blow dryer. You can use a curling iron basically wrap the hair around the brush or a blow dry going this way, so that you create a little bit more swoopiness to the end. That is a real hair term and there you have it.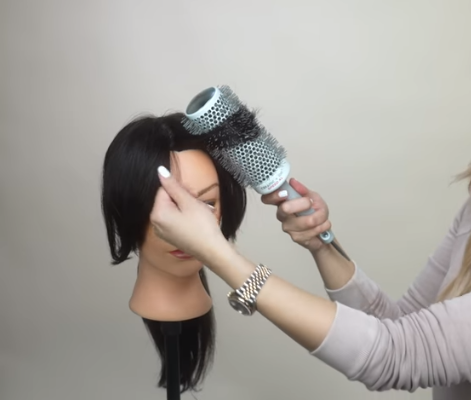 This style just looks so beautiful whether the hair is up or down, so versatile, so chic and so in. We hope you found this tutorial helpful even if you're not going to be doing this cut on yourself at home, but at least hopefully it's given you a better understanding of this super in style. 
---
---
Writers Cooperation:
UniWigs are seeking for blog contributors who know and love hair. If you know alternative hair or hair related accessories, if you have great understanding of hair trends and fashion, if you are expert in hair care, if you have any experience with salons or celebrities, if you would like to share your experience to help people just like you make the right choice, now contact us at [email protected] to be a blog contributor. Let's discuss the details then.