How to Customize A Human Hair Wig for Beginners?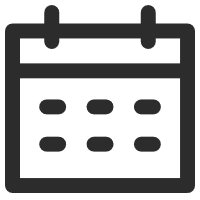 February 02, 2019
Human Hair Wigs 101
Views: 5522
If this is the first time you wear a wig, there is some information that you need to know before wearing it.
Do I need to sew the combs, clips or elastic band myself?
For a UniWigs full lace wig, it usually doesn't come with combs, clips or elastic band sewn on the cap but all these things will be included in the box. It is made this way due to special technique that we use for our full lace wigs and it can match with your head shape perfectly and no need to use combs or clips to secure it. All you need to do is use a little glue to secure the front lace to make it blend in with your skin perfectly.
What should I do if the wig doesn't match with my head shape that perfectly?
Different people have different head shapes and it is normal if the wig is a little bigger or not very stable on the head. All you need to do is sewing the combs, clips or elastic band onto the wig cap. Here we are going to show you how to sew the combs, clips and elastic bands onto the wig cap.
1.Measure the elastic band length you need
First thing, measure the elastic band for size. So just going to hold it to the top of one ear like that and then pull the elastic band around underneath the nape of my neck to the other ear, then you will know how long you need for the elastic band.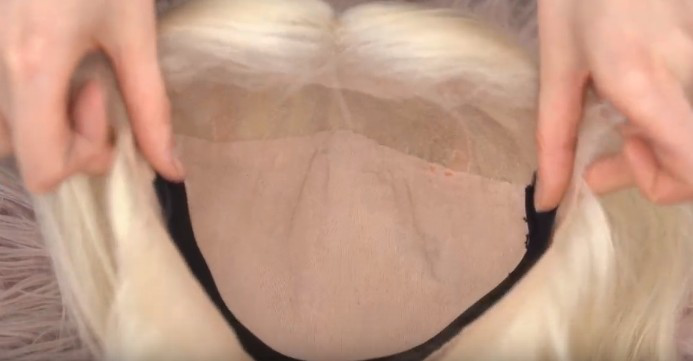 2.Place everything in place
The elastic band should go along from one ear section to the nape of the neck and the other ear section.
So it's going to make a little u-shape and then you want the ends of the elastic bands to hit right above your ear, because you want the elastic band to sit comfortably behind your ear.
Then put the combs on either side of the middle part and make them facing inwards. The combs should be sewn about an inch away from the wig edge.
The two little clips can be sewn at the nape of the neck.
Then use a curved needle and some weaving thread to sew all the things onto the wig cap. You can cut the thread and sew them back on if something doesn't feel right.
So this is what it looks like once everything is sewn on.
Water Coloring
The platinum blonde color might be a little yellower for some people. Don't worry. You can water color it to be more white.

Just took a bucket with some warm water and add some purple shampoo and then you can just dip the hair in. The hair is turning a bit whiter. You can keep doing this until you see the color you want.


Let it sit in the water for a little bit longer and then just go rinse it out and let it air dry.
Trim the lace in the ear sections
The lace in the ear section might can cover your ears. So you need to trim the lace a little bit to make it behind your ears. Please cut the lace little by little because you can't undo it right.
This is how it looks after the lace is trimmed. You can glue the lace down to make it blend in with your skin perfectly.
Let's see the final look of this gorgeous wig.
Find more details through below link:
https://www.uniwigs.com/human-hair-lace-wigs/41956-straight-remy-human-hair-lace-wig.html
---
---
Writers Cooperation:
UniWigs are seeking for blog contributors who know and love hair. If you know alternative hair or hair related accessories, if you have great understanding of hair trends and fashion, if you are expert in hair care, if you have any experience with salons or celebrities, if you would like to share your experience to help people just like you make the right choice, now contact us at [email protected] to be a blog contributor. Let's discuss the details then.