HOW TO CHOOSE THE PERFECT HEAD COVERINGS FOR CANCER PATIENTS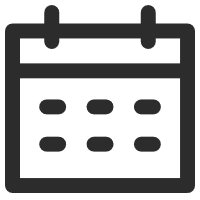 September 29, 2020
How tos and Tips
Views: 3089
When a person is diagnosed with cancer it can be heartbreaking. Often even the idea of choosing wigs for cancer patients does not even come to mind at first. Certainly, friends and family will not rush out to find out about wigs for cancer patients as soon as they hear the news.
One of the first things that are often mentioned when reading about chemotherapy is that the patient, be it male or female, is afraid they will lose all their hair. This is not only the hair on the head but potentially all of their body hair. To some people that is a very real and scary thought of receiving chemotherapy.
Ideally, the patient should take into consideration what can or may happen during chemotherapy treatment. There are a lot of side effects of chemotherapy, and one side effect can be hair loss. The Mayo Clinic suggests that those undergoing chemotherapy should use their energy to stay healthy, rather than worrying about how they are going to look. This is good advice but probably not very realistic, as many patients may care about how they will look. If a loved one with cancer is anxious about how they are going to look without hair, it can help to sit down with them to show your support and discuss their options. One of the choices that many cancer patients make is to get a wig. Wigs can often be covered under some insurance policies as a prosthesis device and can be paid for by the insurance company. Finding out if the cancer patient is eligible is a good place to start.
The next decision to make is which type of wig to get. There are many wigs for cancer patients available. Some people prefer synthetic wigs because the way they are made makes them very lightweight. Monofilament wigs are comfortable options and very realistic, so wigs with a monofilament cap construction are popular within the cancer community. Some wig retailers also sell wigs designed for cancer patients. UniWigs sells wigs that are specially designed for people with total hair loss, and which have a soft viscose base and skin grip tabs which are very soft on the scalp.
UniWigs also has a customization service, which is popular with cancer patients, as you can send in a photo of your hair with your specific length, color, and cap requirements, and UniWigs can make a wig that resembles your own hair perfectly.
One important thing to consider is that cancer patients should order their wig online where possible, due to the risk of coronavirus still being very much present. Many cancer patients order their wigs online through UniWigs, due to UniWigs excellent customer service and the advantage of not having to leave the comfort of your own home. If cancer patients have any questions, UniWigs are always happy to help and provide professional advice and wig recommendations.
Choosing the perfect head coverings for cancer patients can be a bit overwhelming, as it can be a lot to understand as a beginner. When choosing a head covering, certain factors need to be considered. Many women experiencing cancer will choose to own a wig and soft head coverings such as scarves and hats to alternate and wear at home. Purchasing head covers without doing any prior research might leave you piling up scarves that are either too rough, too warm, or very boring and not matching your style at all. You want to have head coverings that will look good and stylish on you as well as being comfortable.
1. Online Stores: As mentioned before, shopping online for wigs is preferable for cancer patients, due to the ease and safety of staying home. There are special scarves and hats for chemo patients. Bearing in mind that you might not want to feel or look ill, online wig websites will offer you a wide range of head coverings to choose from. Shopping online can ease the stress as you can place orders that are delivered right to your doorstep. This gives plenty of time to scroll through your various options available online and select the ones that match your style.
2. Avoid Scarves with Stitches or Seams Inside: Regular hats are not made for people with total hair loss, unless they are made from a very soft material without seams. Most hats are made with seams and stitches inside, which can irritate the scalp after wearing it for a while. It is important to avoid any irritation to the scalp during chemotherapy in order to stay comfortable. Therefore, there is a need to take caution when buying head coverings for cancer patients. Specialized head coverings designed for cancer patients are made with little or no seams on the inside. They are made with very soft material that feels like a second skin, giving maximum comfort to patients and making them look beautiful at the same time.
3. Choose the right material: There is a need to consider buying head coverings made with quality soft materials. Silk is very soft and skin-friendly, and a great choice. However, wearing silk as a head covering can cause the covering to move around and slip easily on a hairless head. Bamboo hats are also very soft to wear but the disadvantage is that they can stretch and lose shape after washing, and they are quite expensive.
Stretchy viscose material is well known to be a very soft fabric that stretches and can retain its elasticity for a longer period. The material is a man-made half synthetic fiber that feels like cotton, although it remains soft and long-lasting after washing, unlike cotton.
4. Wear bright colors: If you choose to wear a scarf, don't wear black or neutral scarves all the time because you want it to match all your outfits. Simple bright colors help to brighten up your face as well as lift your spirit. As a cancer patient, you may look pale, and wearing black or grey may not be very flattering. So, brighten up your face by wearing colorful and patterned head coverings every now and then.
DISCLAIMER: This content is not intended to be a substitute for professional medical advice, diagnosis, or treatment. Always consult your doctor or qualified healthcare professional with questions you may have regarding a medical condition.
---
---
Writers Cooperation:
UniWigs are seeking for blog contributors who know and love hair. If you know alternative hair or hair related accessories, if you have great understanding of hair trends and fashion, if you are expert in hair care, if you have any experience with salons or celebrities, if you would like to share your experience to help people just like you make the right choice, now contact us at [email protected] to be a blog contributor. Let's discuss the details then.