How to Choose the Best Wig Hair Color for Your Skin Tone?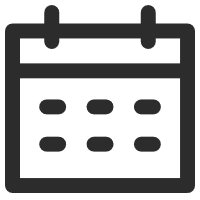 March 24, 2023
Synthetic Wigs 101
Views: 1341
Are you thinking of changing up your look with a synthetic wig?
Well, that's actually a great idea, especially when you're looking to experiment with your hair and overall style. And you know what? A wig doesn't actually make you look fake – at least not when chosen and worn correctly. Either way, a wig can be a great way to try different looks without damaging your hair. But whether you need to wear a wig for medical reasons or you're simply looking for a change, finding the perfect hair color that complements your skin tone is crucial to achieving a natural and flattering look.
Though, of course, with so many colors and styles available, choosing the right wig hair color can be daunting – we get it. But guess what? In this article, we'll spill all the tips and secrets that you need to pick out a hair color that matches your skin tone. So, let's dive in!
How to Determine Your Skin Tone?
Unless you want your synthetic wig to look fake or cheap (or even both at the same time), you should consider how well it pairs with your skin tone. So, start with identifying your skin tone and then narrowing down your wig options accordingly before making a definitive choice. Remember, there are two primary skin tone categories - warm and cool.
Warm skin tones tend to have yellow or golden undertones, while cool skin tones have more of a pink or bluish hue. But don't worry if you don't know what your skin tone is because you can always find out – and no, it's nothing too complicated. All you need to do is look at the veins on your wrist. If they appear green, you have a warm skin tone, while blue or purple veins indicate a cool skin tone. And if you feel like you have both (that's also a possibility), you have a natural skin tone. Generally, cool skin tones look best with wig hair colors that have blue, violet, or ash undertones. These colors include shades of blonde, brown, and black, such as platinum blonde, ash brown, and ebony black. As for warm skin tones, they look best with colors that have golden or red undertones. This includes colors like brown, red, blonde, honey blonde, copper brown, and auburn red.
Tips for Selecting the Right Synthetic Wig Hair Color
If you have no idea how to go about selecting the right wig, you're in luck because we'll guide you through the whole process – and we promise it's both quick and easy!
#1 Make Sure to Consider Your Natural Hair Color
The easiest way to know which colors would suit you is to look at your natural hair color. Your natural hair color obviously doesn't look fake because it matches perfectly with your skin tone. And if you want a wig that will seamlessly blend in with the rest of your look (because, of course, you do), then you should go for a wig color that's similar to your natural hair color. For instance, if your hair is dark brown, go for a wig with the same brown shade. Nevertheless, if you want to switch up your style, you can obviously choose a different hair color, so long as it complements your skin tone and eye color.
#2 Select a Color That Enhances Your Eye Color
Your eye color is another crucial factor to consider when choosing a wig hair color. The right hair color can enhance your eye color and make your eyes pop. For instance, if you have blue eyes, a wig with warm tones like honey blonde or auburn can bring out the blue in your eyes. So, make sure to look out for this when you're picking out a synthetic wig.
#3 Experiment with Different Shades
Remember to have fun with your hair, even if it means experimenting with different shades of synthetic wigs to find the perfect match. After all, the best part of using a wig is that you can always change it if it doesn't work for you or even if you just don't like it anymore. And, of course, the best way to determine if a hair color looks good on you is to try it on. Plus, if you're buying a wig online, you should look for websites (like UniWigs) that offer free color swatches or virtual try-on features to help you make an informed decision.
What Happens if My Synthetic Wig Doesn't Match My Skin Tone?
If you want to wear an unconventional hair color or one that you like, despite it clashing with your skin tone, it's okay. You can still wear it but just try to avoid it looking too unnatural. You can do this by getting highlights or low lights to balance out the color. So, if you've chosen a synthetic wig and it doesn't quite match your skin tone, don't worry. There are several ways to make the wig work for you. One option is to try wearing makeup in shades that complement your wig color. And, of course, you can also experiment with different hairstyles to find a look that works well with your wig. But if all else fails, you can obviously consider returning the wig or exchanging it for a different color or style. Just make sure you read the return policy carefully before making a purchase so that you know your options in case the wig doesn't work out.
Choosing the best wig hair color for your skin tone is a fun and exciting process. To find the one, you'll need to consider your skin tone, natural hair color, and eye color. Though, you can always experiment with different shades. But regardless of whether you're looking for a natural look or want to switch up your style, synthetic wigs offer a wide range of hair colors. And UniWigs can help! We have the best professional hair and wig advice, complete with an irresistible collection of trendy wigs guaranteed to make you feel confident and beautiful! So, what are you waiting for? 
---
---
Writers Cooperation:
UniWigs are seeking for blog contributors who know and love hair. If you know alternative hair or hair related accessories, if you have great understanding of hair trends and fashion, if you are expert in hair care, if you have any experience with salons or celebrities, if you would like to share your experience to help people just like you make the right choice, now contact us at [email protected] to be a blog contributor. Let's discuss the details then.