How to Choose A Human Hair Topper in the Summer?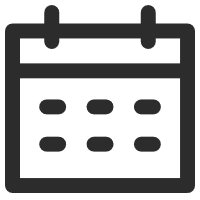 April 27, 2023
Hair Topper 101
Views: 362
Hair toppers are an excellent idea for those who are facing thinning hair challenge or have born thin hair wanting to add more volume to their heads simply. Due to the different raw materials, there are toppers made of real human hair and synthetic fibers. In today's article, we're only going to explore how to choose women's hair toppers. Human hair topper here it is. Before you see this essay, I bet you must have read a lot of information on how to choose a good hair topper before. So here we just discuss more tips on choosing your human hair topper for the upcoming summer.
1)      Look for a lower density
The density of a hair topper means how many hair strands are in one unit area of the base. To explain its concept, first I want you to differentiate the density from the hair volume of a hair topper. The density means the hair quantity in one unit area of the base. If two hair toppers have the same base size, while one has a high density and the other has a lower density, the former one must have more volume than the latter one. For the same density, the bigger the base size is, the more voluminous the topper is.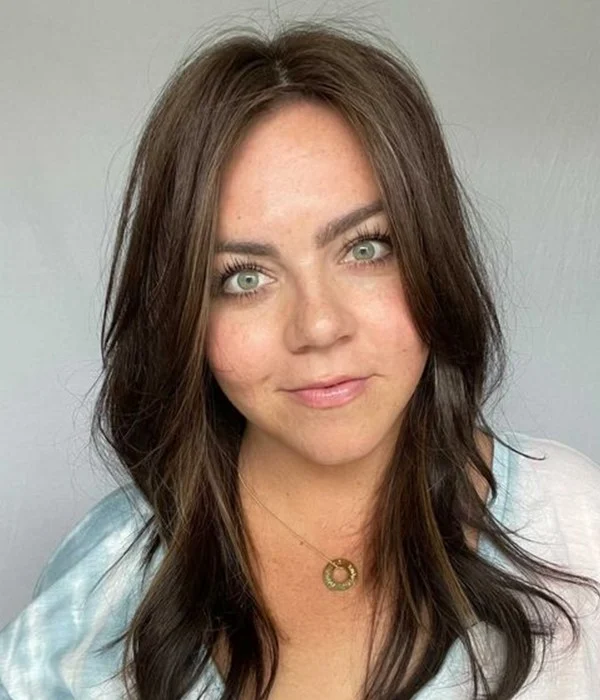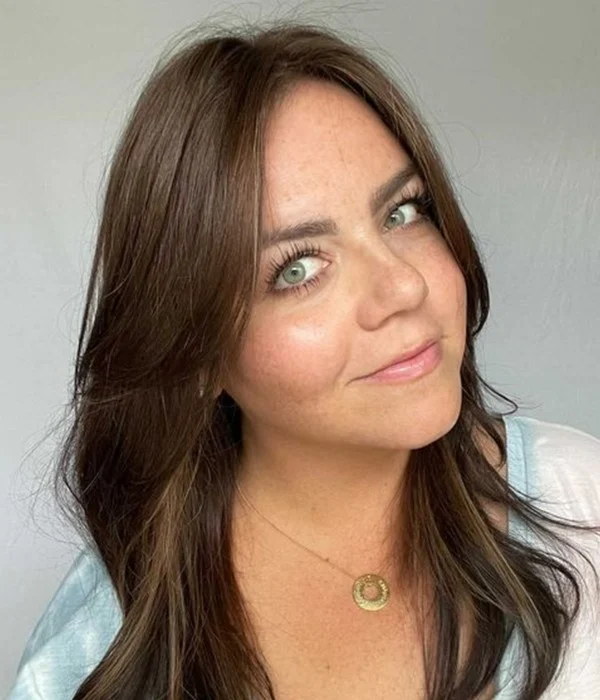 2)      Prefer a more lightweight one
You don't want much hair heaped up on your neck and trap the heat there in hot weather. So a lightweight hair topper is much more recommended. That is to say, choose a shorter hair length so it's easy to achieve more up-dos or ponytails whenever you want it to be.
3)      Pick a lighter hair color
The darker the hair color is, the hotter it will be. A dark color will absorb more color in the sunlight and convert it into heat in the hair. This is applicable to our natural hair as well as the hair on your toppers. So a lighter hair color could prevent you from getting too hot on the head and speed up cooling down.
Now the following pieces from UniWigs are for your choice of summer hair topper. Let's take a quick look at them together.
7"x8" Courtney | Mono Part | Left Part Remy Human Hair Topper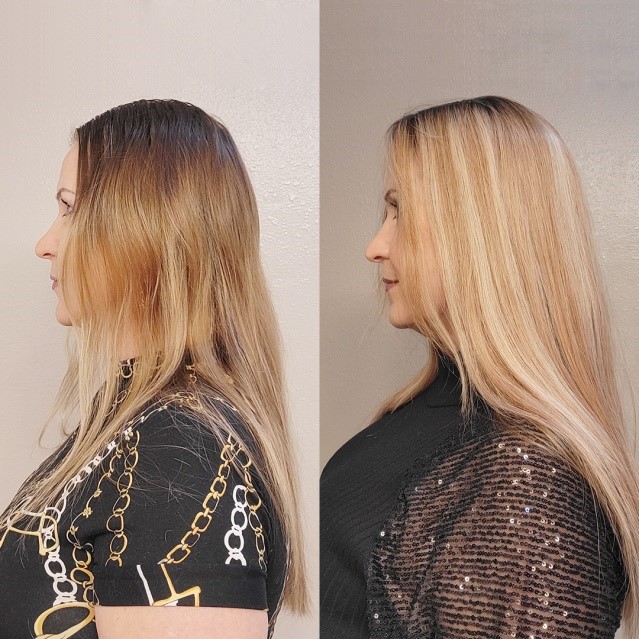 The Courtney topper has a 7X8 inches base and you will see the closed weft there. The left side part has about a 4 inches length part there. There are four pressure-sensitive clips. The density is 130%. It's going to give you a lot of coverage pretty much your whole crown. If you have very thin hair on the crown area, this is perfect for you because it covers that span where you need the most help.
It's just a little past that middle part so it's not a deep side part. If you did want a deep side part, all you have to do is just move it over just a little bit and that will get you the part that you want. This topper actually comes straight. It's so soft and of great quality. It's also 100% Remy human hair so you can really do whatever you want to with it whatever you would do with your own hair.
Reasons for choosing Courtney topper in summer:
1)      It is super lightweight while still with medium hair density to give you denser hair than your own. You won't feel anything on the head. This is really comfortable.
2)      It's a budget-friendly hair topper for women. If you have the plan of purchasing a brand new hair topper now as your first helper hair and you get thinning hair around the top of the crown, then Courtney is the winner that meets all of these requirements.
5.5"x5.5" Claire | Mono Top Remy Human Hair Topper | Lace Front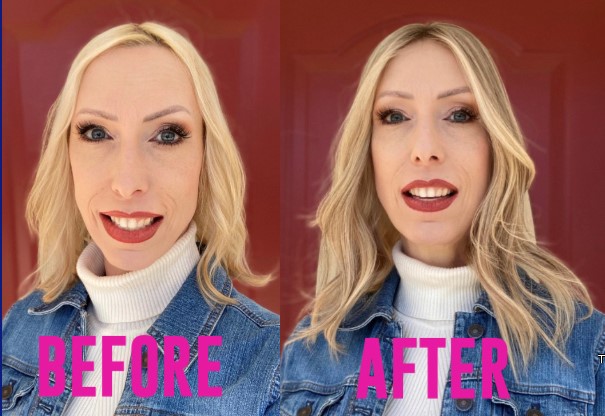 If you have a big part where people can see your scalp or it's just thinning and not a cute look, maybe the Claire topper could assist.
It is a lace front topper and one of the mono toppers. So you can actually change up the part like it's an actual hair growing from your own scalp. Just put on some concealer right there on the parting line and then put a little bit of translucent powder so you could make it look more like your skin tone.
It has four clips. There are two in the front and then two in the back. When you wear it, you just flip it and then part your hair to wherever you want it and then just line up the part to the front of your head. Take the little clips and pull it tight and clip it into your hair. It's actually straight right out of the box but of course, you can curl the hair with your curling iron. It's really fun to play up your hair and change your styles and just love the hair that you have and add the stuff that you don't.
Reasons for choosing Claire topper in summer:
1)      It has a roomier mono top 4" X 3.5", which is quite breathable so you won't feel hot underneath the base.
2)      The density is 120%, which is less dense than most toppers on the market. This means there is less hair on Claire's topper than that of the same size toppers, which again leads it to an easy breath position and lets the airflow through the piece.
There are more hairpieces on UniWigs waiting for you to check. Just feel free to shoot a message via their live chat or support email. Now start your helper hair story with UniWigs!
---
---
Writers Cooperation:
UniWigs are seeking for blog contributors who know and love hair. If you know alternative hair or hair related accessories, if you have great understanding of hair trends and fashion, if you are expert in hair care, if you have any experience with salons or celebrities, if you would like to share your experience to help people just like you make the right choice, now contact us at [email protected] to be a blog contributor. Let's discuss the details then.