How to care for your lace front wig?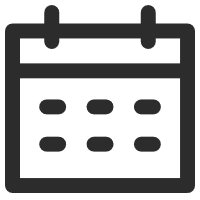 January 06, 2023
Human Hair Wigs 101
Views: 562
To achieve the most natural look with wigs, more and more women tend to choose lace front wigs for daily wear. Originally being used by celebrities in Hollywood to give actors and actresses an undetectable style to fit the acting role, this type of wig can give you the most invisible hairline by adding a piece of lace in the front. 
As thin and light as the lace is, it is also very delicate. So, it is super important for you to use and care for your lace front wigs in a proper way.
Putting on
It is of vital importance to apply your wig correctly. Do not hold your wig by the lace area since it is very fragile and easy to rip. Instead, hold the side areas of the cap to grip the wig when putting it on. 
Trimming the lace
If you're applying your lace front wig for the first time, you need to trim the extra lace off. Small nail scissors or a razor is recommended because it gives you more controlled cuts. Trim piece by piece along the hairline in case you cut too much and cause damage.
Removing the wig
The first thing you need when removing your lace front wig is patience. Use a designated adhesive remover for lace front wigs to soften the glue and slowly take the wig off. Cleanse the excess glue off of the lace with a damp washcloth after safely removing your wig.
Daily care
Always remember to avoid scratching with your fingernails, tugging, or vigorous washing, because they can damage your lace front and reduce the lifespan of your wig.
To brush, run your comb gently through the ends of your hair and work your way up to detangle and avoid shedding.
When washing, you can use soft products just like any other wig. Do not put conditioner on the lace front, as this can make the hairs come loose.
---
---
Writers Cooperation:
UniWigs are seeking for blog contributors who know and love hair. If you know alternative hair or hair related accessories, if you have great understanding of hair trends and fashion, if you are expert in hair care, if you have any experience with salons or celebrities, if you would like to share your experience to help people just like you make the right choice, now contact us at [email protected] to be a blog contributor. Let's discuss the details then.