How to add a 'Halo wire' to your hair topper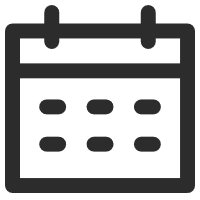 June 11, 2020
Whispers from Customers
Views: 6848
Adding a Halo wire to hair toppers has become popular due to the comfort and security it brings to toppers, with less need of having to clip the clips in. Halo wires are also excellent for sensitive scalps. But most toppers do not have a halo wire, so you may choose to add the wire yourself.
Here's a customer review of the UniWigs Stella topper below to see how she customized her topper with a halo wire:
"Hi! This is my second Hair Piece from UniWigs, a"16 inch Stella Silk Top Remy Human Hair Topper". Thank you UniWigs for excellent Service and the topper arrived quickly and discreetly! I wanted to try this topper because it didn't have any lace to cut. The Stella is so easy to fit. It has nice strong hair and is very well made! Natural looking part, simply beautiful and perfect!
Up to a few months ago, I had a full head of long hair. Now I have much less in the front and crown and some throughout due to health issues. I do not know where this journey will take me. But I am thankful for good, affordable hair help, while I cross my fingers.
Loss up front and in the crown, means I do not have hair to blend in the front with the topper, like many suggest. The front edge of the topper must fit, lay flat and match the contour of my forehead all on its own. Also, I do not have hair that is strong enough to attach the topper with pressure clips on the front sides and on the crown. So, far my hair on the sides and in the back, It's still there and long. I use its"weight" to hold the topper in place, as I'll share below.
So, I have done with my Stella topper, the same thing I did with my"Megan hair topper", which has been my life saver so far, it's beautiful, and looks perfect every day!
First , I colored the topper from its original G4 Dark Coffee Brown, to a color closer to my own. Then, I removed the front and back pressure clips. To hold the topper itself in place on my head, I sewed on a thin elastic thread headband on the front part of the topper, and the same on the back part of the topper. To put on the topper, I part some bio-hair towards my face, and I tie the rest in a bun. I place the topper on my forehead, following my"normal"hairline, and slide the elastic headbands under the bun. Then, I let the bun loose and spread the bio-hair to help hold the topper in place. The Stella hair topper is thick and together with the length helps conceal my homemade elastic headband attachment system.
In addition, I also use a nice headband to further hold the topper in place, if it is windy outside. It gives me extra confidence, and headbands are"in"!
I recommend UniWigs, and the Stella hair topper is easy to wear, and it is beautiful. Best of all it fits naturally on my forehead, without"blending" with bio-hair!"
If you are hesitant to attach the halo wire to a topper yourself, we sell toppers with a halo wire already sewn in at UniWigs. Our Megan topper and our Kimberly halo wire toppers are very popular with our customers. If you would like a different topper but it doesn't have a halo wire in and you don't want to attach it yourself, please contact our customer service who can add a halo wire for you.
---
---
Writers Cooperation:
UniWigs are seeking for blog contributors who know and love hair. If you know alternative hair or hair related accessories, if you have great understanding of hair trends and fashion, if you are expert in hair care, if you have any experience with salons or celebrities, if you would like to share your experience to help people just like you make the right choice, now contact us at [email protected] to be a blog contributor. Let's discuss the details then.