Hairpieces and hair toppers- A cooler option over wigs for Summer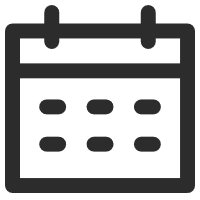 January 28, 2023
Hair Topper 101
Views: 514
Summer is that time of the year when you want to be outside feeling the sun on your face and catching up on exciting summer activities.
This also means you would want to look good while staying cool despite the heat.
For most women, this means choosing between hairpieces and hair toppers or wigs.
Which one is the best choice for a cool and exciting summer? We'll see.
What are hairpieces and hair toppers?
It's easy to think that hairpieces and hair toppers are the same things. Yes, people use the terms interchangeably. Yes, they are quite similar but they are not the same thing.
Hairpieces are used to provide coverage for certain areas of the head. Like toppers, they are used to add volume to thinning hair or for covering trouble spots.
Hair toppers also have the same description but let's take a look at the difference.
Hairpieces have diverse attachment options and can come in one or multiple-piece systems. They include scrunchies, clip-in fringes, extensions, and ponytails.
While hair toppers on the other hand are typically attached to the scalp using pressure clips.
Both hairpieces and hair toppers enhance your natural hair by blending with it in color and style.
Wigs, you might be more familiar with because they offer full coverage to the head. With wigs, you can wear an entirely different style and still retain your natural hair look underneath.
Which works better in summer?
We'll look at this using factors that make up a cool summer experience as far as your hair is concerned.
- Based on Comfort
When it comes to comfort in the summer it's safe to say that hair pieces and hair toppers are a better choice than wigs. Wearing wigs for any length of time tends to be annoying and uncomfortable because wigs are heavy and thick. They make you sweat more and your scalp can start to feel icky the longer they're on. But hair toppers and pieces are more lightweight and incorporated in small sizes into your hair. This means you get more air in and around your scalp using hairpieces rather than wigs.
- Based on the style
How do you define looking your best all summer?  Is it by using stylish hair toppers that blend with your natural hair for that gorgeous confident look or wigs that are both obvious and not that much of a confidence booster in public?
If you are only thinking or experiencing hair loss in a part of your scalp, as most people are, then hair toppers are ideal for helping you look your best. They are more natural and realistic not indicating that you have them on.
- Based on protecting your natural hair
Imagine having to make the sacrifice of shaving off your head of hair for a wig. It's heartbreaking for most people and there's no need to do this when you can use hair toppers or pieces to cover only your problem areas. Not everyone goes bald everywhere so hair toppers and hairpieces can be a lifesaver for keeping your natural hair this summer.
How to make the most of hair toppers and pieces in summer
- Choose synthetic hair toppers
On any given day human hair toppers and pieces are a top choice but for the coolest summer, you might want to go synthetic. Synthetic hair toppers and pieces are made from lightweight hair fibers that ease style and use in summer. They won't react to the heat or any changes in the weather like human hair might. And synthetic hair toppers are better at retaining their styled look for a longer time.
You can find beautiful synthetic hair pieces and toppers here in the Uniwigs shop. If you would never give up on your human hair toppers, you'd be glad to find them in the shop too.
- Go short. Now's the time.
What better way is there to stay cool in summer than wearing short hair? Shop shorter synthetic or human hair pieces and toppers for summer. If you want to keep your hairstyle long, don't panic because, with the hair toppers, you'd be able to pull your hair back or wear it up with ease to stay cool.
- Choose lace base hairpieces
Ladies who have used silk base hairpieces will tell you that it has the most natural hairline look. You'd feel covered in every sense of the word with those silk toppers on. But the drawback is that silk hair toppers are made of multiple layers and can get heated up during summer.
If you're not into managing that situation, choose lace base hair pieces for summer. They are the most breathable hair topper option and still maintain a natural look. Lace hair pieces are easy to style.
Things to consider when shopping for hairpieces and hair toppers
- Your stage of hair loss will determine the size of your topper
- Try to match colors properly so you can maintain that seamless flawless look.
- Buy only quality hairpieces and toppers. Anything less could add to your hair problems.
You can have the best of both worlds
Wigs have their appeal and serve their purposes like beauty, being able to try other hairstyles without actually doing them, and so on. Some people use wigs occasionally or during cooler months.
Whether you're a hairpiece and topper lady, wig queen, or both, all that matters is you feel confident with your choice.
Visit the UniWig shop here now to find the best hair toppers and pieces for your dream hair. 
---
---
Writers Cooperation:
UniWigs are seeking for blog contributors who know and love hair. If you know alternative hair or hair related accessories, if you have great understanding of hair trends and fashion, if you are expert in hair care, if you have any experience with salons or celebrities, if you would like to share your experience to help people just like you make the right choice, now contact us at [email protected] to be a blog contributor. Let's discuss the details then.