HAIR TOPPER 101: HOW TO CHOOSE A HAIR TOPPER DURING THE SUMMER MONTHS?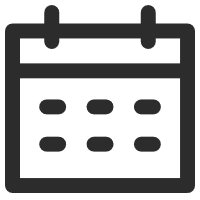 July 08, 2019
Hair Topper 101
Views: 5355
The summer holidays are approaching, and moist and humid weather is upon us. Ladies experiencing hair loss or thinning hair, will need the right hair topper that is comfortable and not too hot to wear this summer. Here are some top tips so you can stay cool and look pretty this summer.
1. Try a different base of hair topper

To stay cool in summer, opt for a Lace topper base. Lace bases are the most breathable toppers due to the thin layer of lace used, and they will not feel heavy on your head.
If you require more coverage than a lace base, then a Mono base (especially ones with open hair wefts at the back) is your second best bet, as they will offer great coverage while still being light to wear.
Silk Based toppers, although the most realistic looking, are denser due to their unique multiple layer design. Silk base toppers are far less breathable and are too hot to wear in summer for some customers. However, it does all come down to personal preference and which base you prefer and which climate you live in.
2. Try a different fiber of hair topper

We recommend trying a topper with synthetic hair during summer. Remy Human Hair used on toppers is unavoidably heavier, which can add extra weight to your head. Synthetic fiber is lightweight and will reduce the weight of the topper, making it cooler to wear. Another thing to mention is that synthetic hair can withstand hot and humid weather without frizzing or losing its style, so you won't have to spend energy styling or creating any more heat with heat tools.
3. Choose a shorter style

It is a wise move to opt for a shorter hairstyle during summer. Long hair that covers the nape of your neck and your back will prevent air circulation. Try a style that allows more circulation around your neck, such as a bob style.
For women who prefer long hair, doing more up-do hairstyles will help you to stay cool. Braiding your hair to the side, a ponytail or a bun will help air circulation.
4. Our Recommended Top Hair Toppers for Summer
6"×6"- Upgrade Claire Virgin Remy Human Hair Topper

https://www.uniwigs.com/hair-pieces/41534-upgrade-claire-remy-human-hair-topper.html
8.5"*9"- Hope Synthetic Mono Topper

https://www.uniwigs.com/hair-pieces/41804-59-hope-synthetic-mono-topper.html
---
---
Writers Cooperation:
UniWigs are seeking for blog contributors who know and love hair. If you know alternative hair or hair related accessories, if you have great understanding of hair trends and fashion, if you are expert in hair care, if you have any experience with salons or celebrities, if you would like to share your experience to help people just like you make the right choice, now contact us at [email protected] to be a blog contributor. Let's discuss the details then.