Hair Ties - Create Your Ideal Hair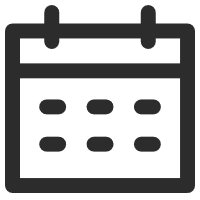 June 29, 2021
Fashion & Beauty
Views: 2660
When you make a ponytail, hair ties are an essential tool. There are a variety of different hair ties, including elasticated hair ties, spiral hair ties, scrunchies, cuffs, and other accessories.
When it comes to wearing hair ties, we have gathered our favorite that is available at UniWigs. Find our hair ties and more on this page Hair Accessories.
So, let's introduce them one by one!
Elastic Spiral Hair Ties in 9 Colors
The elastic spiral hair tie is a coil-style hair tie that looks a bit like an old-school telephone cord. Elastic spiral hair ties have become popular in recent years, mainly due to the fact that they are unlikely to tangle in your hair. They are also perfect if you want to sleep with your hair up or simply don't want to rumple your hair too much. Elastic spiral hair ties will not pull on your hair and they will not cause any creases. These traceless ring hair ties are easy to sleep in, leave no dents or bumps in your hair, and are strong enough to hold any hair density.
The spiral pattern of these hair ties also helps to maintain a firm grip on your hair without slipping. The hair ties are made of solid plastic and come in nine matte shades, giving you a variety of options for various occasions.
Retro Velvet Macarons Scrunchies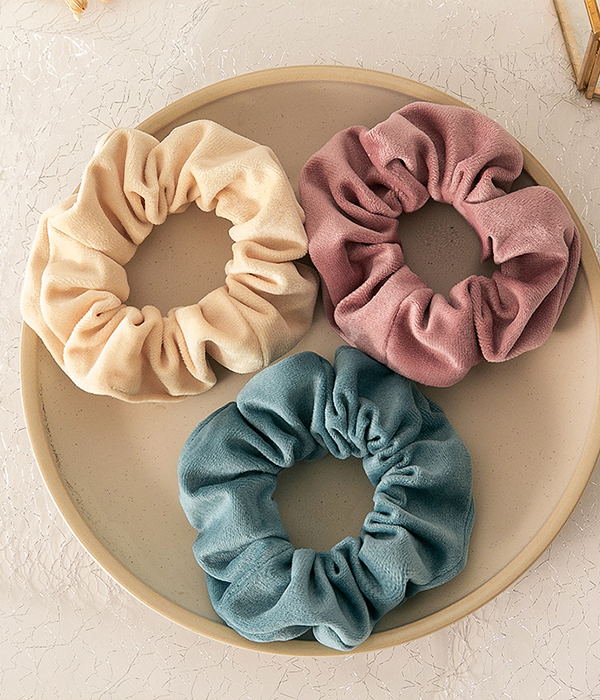 Each of these retro velvet macaron scrunchies is made by hand, with carefully selected fabric to give only a positive effect to your hair.
When you want to put your hair up after you've washed it, but don't want to over-dry or damage your hair, these are the scrunchies to use. These scrunchies will help to dry your hair, and they won't leave a crease when your hair dries thanks to their microfiber and towel-like material.
Donut Hair Bun Maker (2pcs)
A round chubby bun is ideal for someone who has thin hair or just wants to make their updo look fuller. This donut hair bun is well-made, high-density, and elastic, allowing it to be used for an extended period of time without coming loose. This donut bun is made from high-quality plastic that is water-resistant.
It's very simple to use, simply gather your hair inside the donut, wrap it around the donut, and pin it in place. In just a few minutes, you'll have a pretty and secure hairstyle.
People love to use donut buns to create fashionable and lovely hairstyles. Donut buns are great for making perfect bun hairstyles such as high buns, chignons, sock buns, ballet buns, updo hairstyles, and more! Maintain a clean and tidy appearance with your hair with a donut hair bun!
Suitable for a wide range of occasions, the donut hair bun allows you to fashion a variety of hairstyles for many occasions, including parties, dates, weddings, yoga practice, running, and dancing to name a few. Easy to use, the donut hair bun gives your hairstyle length and fullness while making you look elegant. Maintain a clean and tidy appearance with your hair.
French Style Black Organza Scrunchies
This oversized scrunchie is made from black organza and it can be used to create a variety of lovely hairstyles. This scrunchie is very comfortable and smooth to the touch. The stretchy elastic and billowy fabric allow you to create stylish updos in an instant. This scrunchie has no age restrictions and is perfect for little girls, young girls, and women of all ages. Elegant black scrunchies are ideal for school, work, weddings, vacations, yoga, and everyday wear. You will fall in love with this scrunchie, with no regrets.
Chic Alloy Top Hair Bun Holder/ Bun Cuff with Hair Sticks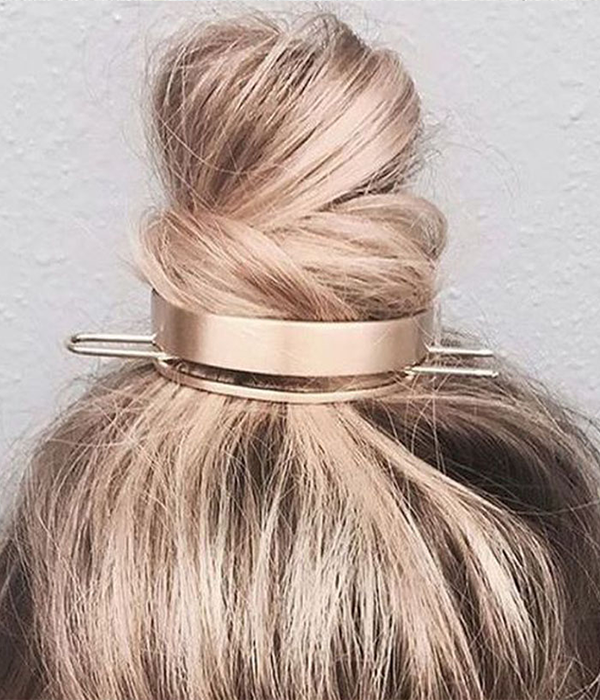 These hair cuff buns are designed in leaf patterns and can be worn in a variety of hairstyles.
Valentine's Day, Mother's Day, Teacher's Day, Christmas, anniversaries, birthdays, or any other significant occasion, these hair cuff buns can make lovely presents when gifted to your friends and relatives.
Dress up your messy bun with this Polished Bun Cuff, available in gold or silver with a stylish metal rod design. Easy to put on and style in a variety of ways, these bun cuffs can accessorize cute space buns that are ideal for a carefree summer. These cuffs are great for keeping your hair off your neck when it's hot outside. Add a cute set of cuffs to complete your look. These cuffs and rods are free of plastic, easy to style, and won't damage your hair. For a loose or comfortable fit, use them with or without a hair tie.
Wondering how to get a fuller ponytail? Shop UniWigs ponytail extensions here.
---
---
Writers Cooperation:
UniWigs are seeking for blog contributors who know and love hair. If you know alternative hair or hair related accessories, if you have great understanding of hair trends and fashion, if you are expert in hair care, if you have any experience with salons or celebrities, if you would like to share your experience to help people just like you make the right choice, now contact us at [email protected] to be a blog contributor. Let's discuss the details then.