Hair Product 101 - How to Choose the right Curling Iron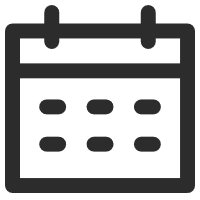 November 15, 2020
How tos and Tips
Views: 3723
The curling iron is a must-have tool if you want to create different beautiful wavy and curly hairstyles with your own hair; or even a human hair wig or hair topper. But, if you go to Amazon or Google and search for a curling iron, you will find that there are so many different types of curling irons! From the materials of ceramic to titanium, and wands of triple barrels to different sizes. Wow, it can really be confusing!
Here, we will share some helpful shopping tips to help you snag your perfect curling iron.
Tip 1: Choose the right material
Firstly, you should carefully consider the material which the curling iron itself is made of. Ceramic is the most common curling iron material. Ceramic can not only disperse the heat evenly but also give the hair an element of smoothness. Ceramic curling irons are a top choice for thin or fine hair types that cannot bear high temperatures.

Tourmaline is another popular choice. Tourmaline curling irons produce negative ions with infrared rays to combat dullness, dryness, and hair frizz. This material is great for thicker hair types that may be more difficult to manage.
Many professional hairstylists like to use curling irons made with the material titanium, which is a durable and lightweight curling iron material. This titanium curling iron can heat up quickly and hold a high heat for longer.
Tip 2: Consider the barrel size
Curling irons come in a variety of different wand sizes. There are various wand sizes to choose from: ¾-inch, 1-inch, 1 ¼-inch, 1 ½-inch, 2-inch, or bigger. You should pick one based on your hair length and texture, as well as the size of the curl you want to achieve.

The smaller the barrel size, the tighter the curl will be. Smaller barrels of 3/8", 1/2", and 5/8" are great for producing tighter and ringlet-looking curls. Smaller barrels are best for shorter hairstyles and can help to give volume.
Curling irons with medium barrel sizes of 1-1 ¼-inch are ideal for medium length hair. A 1-inch curling iron is considered to be the best all-around barrel size that can work for any hair length or texture. If you want to buy one curling iron or are buying your first one, consider starting with a 1-inch curling wand.
Curling irons with anything larger than 1 ½-inch to 2-inches are considered to have a large barrel size. These curling irons can create big curls and beachy waves and are very popular. Large curling irons work best with longer hair.
Tip 3: Heat Setting
We highly recommend considering curling irons with an adjustable heat setting, as well as one that displays the temperature on the front. This can be useful as different hair types require different heat settings to curl. Thick and strong hair types can stand hotter temperatures, while thin and fine hair will only need a low heat for them to be curled. The right temperature is important to limit damage to the hair.
As a rule of thumb, you should never use temperatures hotter than 400 degrees Fahrenheit, or 205 degrees Celsius on your hair. Similarly, if you have fine or chemically-treated hair, it is best to keep the temperature below 280 degrees Fahrenheit. If you have normal or medium hair you should keep the temperature between 280 and 320 degrees Fahrenheit. Coarse or thick strands can handle heat ranging from 320 to 380 degrees Fahrenheit.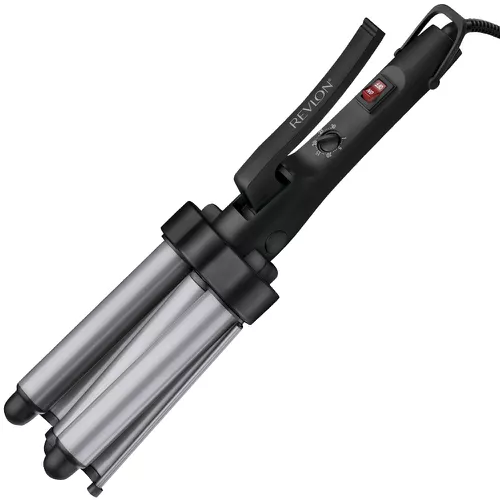 Tip 4: Choose the shape of the curling iron
There is a wide variety of shapes when it comes to curling irons. Different shapes of curling irons have different effects on curling the hair.
The most traditional curling irons feature a clamp that holds your ends in place as you roll the iron up your hair shaft.
With a smaller end that widens to a thicker base, these cone-shaped curling wands can create romantic and natural-looking waves that are looser at the top and tighter toward the ends.
Featuring two or three barrels made together in a way that resembles fingers, this type of curling iron, also known as a waver, will create looser and larger S-shaped beach wave curls.
---
---
Writers Cooperation:
UniWigs are seeking for blog contributors who know and love hair. If you know alternative hair or hair related accessories, if you have great understanding of hair trends and fashion, if you are expert in hair care, if you have any experience with salons or celebrities, if you would like to share your experience to help people just like you make the right choice, now contact us at [email protected] to be a blog contributor. Let's discuss the details then.