Five Most Stunning Hair Toppers for Women to Conceal Hair Thinning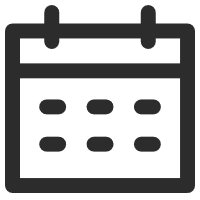 March 01, 2023
Hair Topper 101
Views: 806
Like men, hair loss and hair thinning is a common phenomena in women. Still, unlike men who consider it a prominent issue, women usually notice hair thinning problems after the fifties. Still, in some cases, it happens earlier due to many factors like hereditary and medical conditions. 
Your hair plays a significant role in elevating your personality; we will be right if we say a woman's hair is her first and most precious piece of jewelry; without perfecting her hair, she is complete. Women who face hair problems always look for alternative options that help them attain a full and voluminous appearance. Hence, the ideal and easiest solution for all the ladies that go through hair problems would be hair replacement systems, especially hair toppers.
For women who face thinning issues or bald spots on their heads, using premium quality hair toppers is the best thing you can do to conceal the thinning. People unaware of hair toppers usually ask several questions regarding this product, like what are these toppers? Where and how are they? And how can it turn my hair problem into a magical hairstyle?
If you want to learn about hair toppers and their usage, you are reading the right blog. This blog post will help you find all the right details about hair toppers and how to use them to boost your self-confidence and elevate your silhouette.
What is this Thing Called Hair Toppers?
You can call hair toppers either a wiglet or a top piece since women generally face hair thinning or bald spots on the top of their heads. You can place this product on your head to cover your hair thinning.
Hair toppers are in the middle of hair extensions and wigs; you usually use hair toppers to make your natural hair look voluminous and healthier. Hair toppers are gaining immense popularity among women nowadays as it covers your hair problem in a way that doesn't replace your original hair but only beautifies them.
Hair toppers come in various sizes and shades depending on the size of the affected part on your scalp. Like wigs, hair toppers come in a wide range of designs, construction methods, and materials to serve women with all hair loss issues.
How Are Hair Toppers Different from the Wigs?
The most significant difference between hair toppers and wigs is that a wig provides full coverage to your head and doesn't blend with your natural hair but covers it. At the same time, the hair toppers cover only the

affected part

of your scalp, which is also in a way that gives volume to your natural hair.

Hair toppers are also lighter than wigs as they come in small portions.

Hair toppers are very handy, comfortable, and more breathable than wigs due to their lightweight. 

Unlike wigs, hair toppers give their wearer a seamlessly natural silhouette; the toppers are clipped so undetectably to your natural hairs that no one can ever guess you are flaunting a hairpiece.
When Should I Switch to Hair Toppers and How to choose it?
Our hair plays a major role in our overall appearance, and messed-up hair can ruin our self-esteem and confidence. Hair toppers in that manner are a remedy for those who suffer from hair problems as it instantly fills the patches and makes your hair look fuller. Whenever you notice that you are experiencing instant hair loss and bald spots, you should switch to hair toppers rather than plunging into anxiety.
There are normally two types of hair toppers: human hair or synthetic, so whenever you plan to buy one, always pick human hair toppers as they give you an undetectably realistic appearance. The first and foremost thing you need to consider when you opt for a hair topper is that it should match perfectly with your natural hair color and texture because it's the most important thing.
Here are a few best Hair Toppers from UniWigs that can help you instantly boost your confidence.
If you wish to have an attention-grabbing silhouette, then Claire is the bomb-ass hair topper for you; it will enhance your confidence and give you a head-turning appearance. Made of premium-quality Remy human hair, this topper is super dense to add the required volume to your hair. 
Want to look gorgeous? Amber is the hair topper you should invest in. This piece is perfect for women who suffer from hair thinning on the front or receding hairline. Available in six different hues and three different lengths, this hairpiece will help you achieve the desired appearance without spending thousands in a salon.  
Courtney is love! Most of our clients who have tried this hair topper love this product. This super-cool piece is available in various shades and sizes, making it easy to match your natural hair.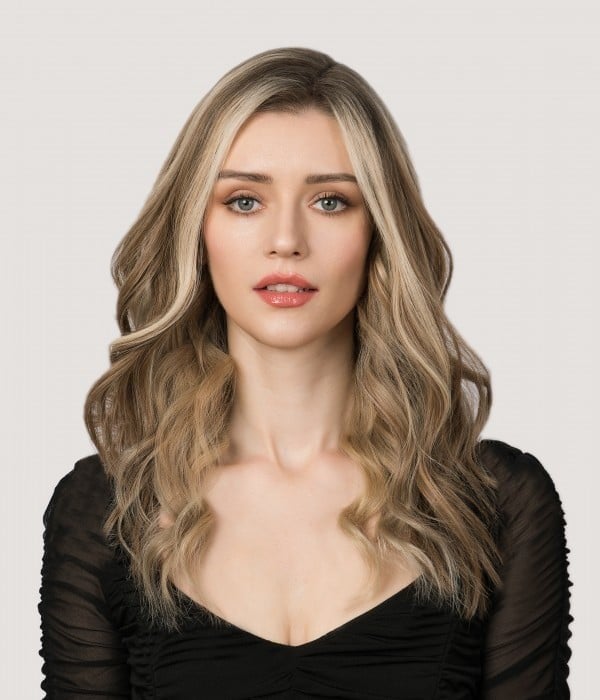 Want to buy something super-comfortable and flawlessly natural, then Melanie should be your go-to thing. Mono top makes this hair topper breathable; the hair strands of this piece are carefully hand-tied to make it look naturally coming out from the scalp. So grab this one from UniWigs right now!
This one on the list is our best-seller. Savannah is the hair topper you can blindly opt for when you want to rock a super chic look. This product is designed for people who can maintain their looks and want to stand out on every occasion.  
Final Words
Hair thinning and bald spots are natural in most women and can be really daunting as it drastically affects our appearance. Using hair toppers can be a great solution to solve your hair problem and help you fight the anxiety you get due to it.
To help you overcome your fears, UniWigs has introduced a wide range of hair toppers to help you regain your confidence. These hair toppers are beautiful and super-easy; you only need to click on the UniWigs website and Voila! Enjoy the most natural-looking hair toppers at your doorstep.
---
---
Writers Cooperation:
UniWigs are seeking for blog contributors who know and love hair. If you know alternative hair or hair related accessories, if you have great understanding of hair trends and fashion, if you are expert in hair care, if you have any experience with salons or celebrities, if you would like to share your experience to help people just like you make the right choice, now contact us at [email protected] to be a blog contributor. Let's discuss the details then.