FASHION GUIDE FOR WINTER 2021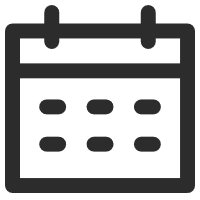 January 09, 2021
Fashion & Beauty
Views: 1656
No matter how bad the economy gets, fashion never sleeps. Trends keep on moving every season. There is always a slight change in style from one season to the next. In the same vein, lots of people align their fashion choices with the trends of the season.
Winter is fast approaching, and the new season brings a new style. If you need a guide for some style inspiration this winter, you have come to the right place. There are new color combos and a plethora of designs ranging from street style fashion to showroom designs. Here we will highlight our favorite trends for the winter season.
Bright Pop Color Suits
You can never go wrong with a colorful suit. Winters are generally known to be cold, and suits can come in handy by shielding you from the weather's harsh elements while making a fashion statement.
Go for suits in bright colors as they will brighten the atmosphere and even your closet. This outfit choice instantly adds color. Colors like pink or sky blue can really make your complexion, hair, or eyes pop. Did you know that color also affects your mood? It has been found that wearing brighter colors can elevate your entire mood. Bright colors can keep you in good spirits throughout the day, from the office to the bar in the evening. Accessories like funky heels or a bold clutch can help complement this outfit and make you stand out.
PU Leather Clothes
A simple leather looking coat can complement any outfit and make you look amazing all through this coming winter. PU leather clothes are usually an understated option compared to other bolder trends, but this winter is seeing faux leather in the spotlight.
PU clothes are classy and can be paired with items such as a mini skirt or leggings to further amplify its look. Get creative with PU leather coats by tying the waistline with a scarf or a slim belt to create a classic silhouette. Brown, grey, blue, and black leather coats are the trendiest shades to go for when trying PU leather. This material can effortlessly suit any occasion too.
All Over Neutral Tones
Neutral colors have repeatedly come back in style over the past few seasons. Judging from its regular appearances, neutral colors will not be going out of fashion anytime soon. Neutral and monochromatic colored outfits are easy to put together, and they can look stylish on anyone. There are many variations of this look to try – from the sandy-colored suit with a turtleneck, the leather skirt combo, to the boilersuit. Open your mind to the endless fashion options and try them all. Experiment with different neutral colors, such as sand, cream, and camel. The choices are endless; easily mix up your neutral clothes to create new stylish outfits and timeless pieces for your closet.
Wide Leg Trousers with Boots
There is something special about bringing a little creativity to your outfit. Matching and mixing clothes is fun and it also gives you the opportunity to find out something new, not just about yourself, but about your taste in fashion. For this trend, you might think it is normal to wear wide-leg trousers with boots. But it looks entirely different when you tuck your trousers into your boots. It creates a classy look and adds a modern twist to the whole outfit. The type of trousers and design is not important here, but a fitted straight leg trouser can give you a precise tuck in.
Natural Tones adorned with Blue
Natural earthy tones have been on trend for a while now, and it is no surprise that embellishing these tones with hints of blue has become a hot trend too. Natural tones with blue as an accent color have become a popular color combination in fashion. Blue is a versatile color, and there are myriads of blue shades to choose from. People tend to lean towards anything that will provide them with options. This color combo ticks that box and will enhance your wardrobe. A monochrome ensemble or a sleek brown suit paired with a bright pop of blue, such as a cobalt blue purse or light blue headband will look stunning. You can really let your creativity out to play with this trend.
Oversized Clothes
Adding a few statement oversized pieces of clothing to your wardrobe is one of the hottest fashion choices you can make this winter. Change your mood and your look entirely by rocking oversized clothing. Surprise people by wearing a vibrant color and turn heads. Colors like yellow, bright green, peach, or any other bright color are in fashion. Compliment your bright color choice with a neutral color and style an oversized T-shirt with boots and faux leather leggings in muted shades. Accessories can be used to vary these shades to make a stylish and put-together outfit.
Slouch Boots
While protecting yourself during the colder months, you can still stay looking chic. Go slouchy with your choice of boots. Slouch boots make every step you make fashionable. Any color slouch boots you go for will look on point. Whether you prefer a darker shade or a lighter shade, or even an off-white shade, you can rock your outfit with slouchy boots. Wear slouch boots in pale colors with a button-down undercoat or a white T-shirt, or adorn yourself by pairing your slouch boots with a simple dress and an oversized blazer.
The Tiger Prints
For the past few seasons, there has been an animal print trend. This season will be punctuated by tiger prints. This fresh tiger print does a few things at a time: it draws us closer to nature, it allows us the opportunity of styling prints without going overboard, and finally, you don't need to worry about if it will suit you, as tiger prints are the right option for everyone. You can also wear blue jeans to complement a tiger pattern. Style your tiger print outfit with a patterned pair of shoes and accessories. Go for tiger prints in preparation for winter and you will be glad you did.
---
---
Writers Cooperation:
UniWigs are seeking for blog contributors who know and love hair. If you know alternative hair or hair related accessories, if you have great understanding of hair trends and fashion, if you are expert in hair care, if you have any experience with salons or celebrities, if you would like to share your experience to help people just like you make the right choice, now contact us at [email protected] to be a blog contributor. Let's discuss the details then.