Factors You Need To Know About Affecting Density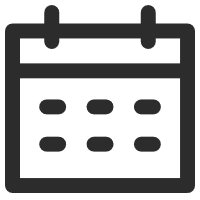 May 17, 2023
Hair Products 101
Views: 400
Hair toppers and wigs are popular solutions for people with hair loss or thinning hair. They come in different densities. Hair density refers to how thick the hair topper or hair wig is. In this blog, we will discuss factors affecting density.
The density of a hair topper or wig can be affected by several factors, including the type of hair used, the size of the base or wig, and the style of the wig.
For example, for two products with a density of 130%, the larger the base or cap, the more the hair volume.
The type of hair used will also affect the density of the wig. Human hair is generally denser than synthetic hair, which means a 100% density human hair wig has thicker hair than a 100% density synthetic wig.
Why did I purchase the same products from UniWigs with a density of 130%, but the second hairpiece I received doesn't seem as dense as the first one?
First of all, each topper or wig is hand-made by an individual artist and there is always a little variance. The pieces are not mass-produced so no two pieces are ever identical.
Even if the same worker produces multiple pieces no two will ever be identical. This is the nature of handmade products
Secondly, please note that the density can appear different for various reasons. Individual hair texture can change how dense the topper looks and feels. A topper straight out of the box will seem thinner because the hair is so sleek and shiny. The impact of the color work on the hair can also change the appearance of the fullness.
It is not unusual for the topper to arrive a little flat and misshapen, don't be discouraged if it doesn't look as you expected it to right out of the box. The transportation journey can be difficult on the topper. You will need to style the hair to make it look full and voluminous.
Of course, If you're not satisfied with the density of the topper you may want to consider a topper with a higher density. We can customize it for you.
We're available at [email protected] if we may help you further!
---
---
Writers Cooperation:
UniWigs are seeking for blog contributors who know and love hair. If you know alternative hair or hair related accessories, if you have great understanding of hair trends and fashion, if you are expert in hair care, if you have any experience with salons or celebrities, if you would like to share your experience to help people just like you make the right choice, now contact us at [email protected] to be a blog contributor. Let's discuss the details then.