Factors Other Than Price to Consider When Choosing a Human Hair or Synthetic Wig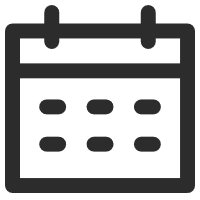 September 01, 2020
How tos and Tips
Views: 2125
When considering whether to go for a human hair or a synthetic wig, price can be a big factor. Human hair wigs can be a lot more expensive than synthetic wigs, and oftentimes it can be tempting to decide on a synthetic wig. It can be simple to just choose the cheapest option, BUT how expensive or affordable a wig is should not be the deciding factor. There are a few other key things to consider first when on the hunt for your new wig.
1. Length of Time
The length of time you expect to wear your wig is super important when choosing your new wig. Stop for a moment and consider how long you want your wig to last you. For instance, if you are looking for a wig that you want to wear temporarily over the summer to experiment with a new style, a synthetic wig may suit you more. Most synthetic wigs can last up to six months with daily wear and the right care, so they are perfect for shorter term options.
However, if you are looking for a high quality wig that will last you throughout the seasons, a human hair wig may be the right choice for you. Human hair wigs are durable with a long lifespan and can last a year or more with daily wear and the right care. Human hair wigs can be worn for a longer period and although they are more expensive, they are an investment. Human hair wigs do not need to be bought as frequently as synthetic wigs, where multiple synthetic wigs may need to be bought in a year to last you, which can work out more expensive in the end.
So, although price is a big factor when choosing your wig, you should also consider the length of time you wish to wear your wig.
2. Quality
Another important factor here is quality. Consider the quality of the wig you are looking for. Remy human hair wigs are extremely high quality, and there is a wider variety of cap constructions available for human hair wigs. Although all UniWigs synthetic wigs are made from premium synthetic fiber, nothing compares to actual human hair wigs. Human hair will feel softer and more natural because it is made from 100% human hair. It is also a lot easier to make human hair wigs look like your real hair as they are human hair. Oftentimes synthetic wigs hair may be unnaturally shiny, and dry shampoo or powder will need to be applied to look more like real hair.
3. Styling Opportunities
Human hair wigs and synthetic wigs each have unique styling advantages. Firstly, synthetic wigs have something called "style memory". This style memory means that synthetic wigs will keep their style no matter what. So, if you were to go outside in the rain wearing your synthetic wig, it would hold its style and remain shiny and flawless. However, going out in a human hair wig may result in a slight frizz, as human hair naturally reacts to the elements. Synthetic wigs also have the advantage of requiring less styling because of their built-in style, so this can be preferable for people with disabilities or mobility issues and cannot spend a long time styling their wig in front of the mirror.
Human hair wigs have more opportunity for styling. As UniWigs human hair wigs are made entirely from 100% Remy human hair, they can be heat-styled just like our own hair. You can straighten, curl and blow dry your human hair wig as you please. Human hair wigs can also be dyed! Human hair wigs can be dyed darker (it isn't recommended to lighten or bleach human hair wigs). In particular, lighter colored wigs such as platinum blonde wigs, light grey wigs and white wigs can take dye really well.
So, when choosing a wig, reflect on how you wish to style it. If you would prefer more styling opportunities and the freedom to heat-style and potentially dye your wig, a human hair wig may suit you. If you are seeking a wig with built-in style that doesn't require much hassle, consider purchasing a synthetic wig.
4. Cap Construction
The cap construction is another big deciding factor when choosing your new wig. When it comes to synthetic wigs, you will find that most synthetic wigs are Lace Front wigs with a wefted back. Regarding human hair wigs, there is a wide variety of cap constructions, including lace, monofilament and silk caps (and combinations), which each provide a different appearance of scalp and each have unique benefits.
In total there are many factors to consider when choosing your new wig, and how costly the wig is shouldn't be the only factor. Durability, quality, styling potential and cap construction are all key factors to think about before spending your money on a new wig.
We hope this article helped! If you have any questions, feel free to comment below and we will get back to you.
---
---
Writers Cooperation:
UniWigs are seeking for blog contributors who know and love hair. If you know alternative hair or hair related accessories, if you have great understanding of hair trends and fashion, if you are expert in hair care, if you have any experience with salons or celebrities, if you would like to share your experience to help people just like you make the right choice, now contact us at [email protected] to be a blog contributor. Let's discuss the details then.