Everything you need to know about wigs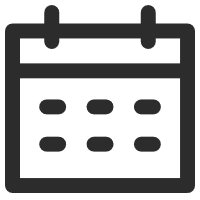 April 25, 2023
How tos and Tips
Views: 546
Wigs have existed for centuries and have been utilized for medical, cultural, and fashion purposes, among others. Many people choose wigs for personal reasons, including hair loss, convenience, and self-expression. This blog will cover everything you need to know about wigs, from wig fiber options to wig care instructions.
Wig Fiber Options
Synthetic Wigs: These wigs are made from synthetic fibers and are a more affordable alternative. They are also low-maintenance and available in a variety of colors and designs.
Human Hair Wigs: These wigs are made entirely of human hair and look the most natural. Additionally, they are more expensive and require more maintenance than synthetic wigs.
Human Hair/Synthetic Blend Wigs: These wigs are growing in popularity because they offer the best of both worlds: the natural appearance and feel of human hair, along with the durability and affordability of synthetic materials.
The choice of wig fiber should be determined by your initial motivation for purchasing a wig. If your lifestyle requires simplicity and convenience, pre-styled synthetic or blended wigs may be the best option. Synthetic strands are inexpensive, have a natural appearance, are lightweight, and are easy to style. However, they are less resilient than natural hair and some synthetic wigs cannot be styled with heat, limiting your styling options. These wigs have a lifespan of 3 to 6 months and require maintenance products for synthetic hair. 
On the other hand, if you have the time and money to invest in a wig made from real human hair, the benefits can be substantial. The soft texture and natural movement of human hair wigs make them exceptionally versatile and easy to style. Moreover, human hair wigs have a lustrous shine that can last for years. Nonetheless, this style of wig is more expensive and requires dedicated care. It must be customized to your specific requirements, and daily maintenance is necessary to maintain its appearance.
Cap Constructions
Lace Front Wigs: These wigs feature a transparent lace front panel that creates the appearance of a natural hairline. Both synthetic and real hair options are available.
Monofilament Wigs: These wigs have a thin, breathable material at the crown that mimics the appearance of natural hair growth. They are often used by people with sensitive scalps or hair loss.
Silk Wigs: Silk wigs are wigs made from the durable and comfortable material silk. The silk material is hypoallergenic and breathable, allowing for versatile styling options and a natural-looking scalp. Nonetheless, silk wigs are relatively costly due to the expense of their materials and construction.
Fully hand-tied Wigs: 100% hand-tied wigs are constructed entirely by hand, with each hair strand being individually knotted to a lace or mesh cap. This creates a natural appearance because the hair is free to move and the scalp is visible through the cap. Hand-tied wigs are more costly than machine-made wigs, but they are also more comfortable and durable.
Wig Sizes
Sizes of wigs refer to the circumference of the cap that covers the head. Most wigs are classified as small, average, or large based on the circumference of the head. The average wig size for women is approximately 22 inches; the petite wig size for women is approximately 21 inches; and the large wig size for women is approximately 23 inches.
To ensure a correct fit, it is necessary to measure your head and consult the size chart, as head sizes can vary. Importantly, wig sizes can differ depending on the style and construction of the wig.
Caring for Your Wig
Regardless of the type or style of wig you choose, proper care is essential to keep it looking its best. Here are some tips for caring for your wig:
Wash your wig regularly using a gentle shampoo and conditioner.

Use a wig stand to dry your wig after washing.

Use a wide-tooth comb or brush to style your wig.

Store your wig on a wig stand or in a breathable box when not in use.
Conclusion
Wigs are a common and popular option for anyone seeking to alter their hairstyle or cover hair loss. Wigs can also be a great way to express yourself, allowing you to experiment with various hairstyles and colors without committing to a permanent change. From classic bob wigs to trendy and fashionable wigs, there is a style for every taste.
If you are considering purchasing a wig, it is essential to do some research and select a reputable company to ensure that you receive a high-quality product. Regardless of whether you choose a synthetic wig for a more affordable option or a high-quality human hair wig for a more natural appearance, proper maintenance is required to keep your wig looking its best. With proper care and maintenance, your wig can last for many years, providing you with a convenient and fashionable option for any occasion.
---
---
Writers Cooperation:
UniWigs are seeking for blog contributors who know and love hair. If you know alternative hair or hair related accessories, if you have great understanding of hair trends and fashion, if you are expert in hair care, if you have any experience with salons or celebrities, if you would like to share your experience to help people just like you make the right choice, now contact us at [email protected] to be a blog contributor. Let's discuss the details then.