Easy to Solve the Embarrassing Moments of Hair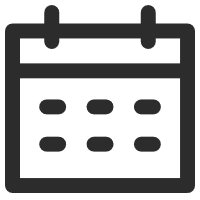 September 27, 2021
Hair Products 101
Views: 913

When you're accepting an award; while you're speaking in front of a crowd; when you're getting ready for your first date; when your clothing and cosmetics are flawless; But, seeing some unruly and unintentionally flyaway hair ruined all your efforts? That's why this frizzy, broken hair stick is here to save your day, to make your Dazzling hairstyle instantly noticeable, and to keep you feeling fresh and confident all day!
Nothing is more aggravating than spending a lot of time refining your hairdo only to have those bothersome flyaway hairs refuse to stay put. Thankfully, the UniWigs Frizzy Broken Hair Saver Stick is designed to address this issue.
The stick not only eliminates the need for heavy hair creams and sprays that take up valuable cabinet space and weigh hair down, but it also contains nourishing and moisturizing elements. Simply use the brush and a small amount of cream to gently push flyaways down and style baby hairs as desired. Oh, and it'll only cost you $9.
Everything is ready, including your dress, makeup, and shoes. You're going to be late for your appointment, but you can't get out of the mirror quite yet. Your hair is a mess! This frizzy, broken hair saver stick will expertly groom your hair so you can always be on time.
With the help of this revolutionary product that rapidly organizes your hair, you can be known as that individual with great hair who reaches on time. It successfully tames flyaway and frizzy hair in less than a minute.
It's also pocket-friendly, so you can enjoy a quick hairstyle wherever you want to show off your gorgeous locks.
This Hair Fixing Stick will be your finest little helper when it comes to arranging your hair, ladies and gentlemen! It helps you get rid of frizzy hair by providing extra grip for all hair textures.
It is Long-lasting, fashionable, and simple to use! Smear and gather all of the broken hair into the desired hairstyle. The result is instantly noticeable, with the hair gleaming.
How to Use: Primarily for sporadic hair of the client with a similar mascara design, rapidly comb untidy hair, and prevent hair from drying out and knotting. Dip the appropriate amount and gently wipe to say goodbye to broken hair, resulting in beautiful, long-lasting hair.
Finishing Sticks provide a hydrating effect and leave your hair lustrous and silky. Natural plant ingredients provide greater nutritional moisturizing than chemical-based solutions.
Easy to carry: Because of its small size, you can carry it around with you in your bag or pocket, keeping your hair clean and projecting a professional image.
Hair Finishing Stick is ideal for many types of hairstyles, including straight and curly hair, and is appropriate for a variety of occasions such as weddings, dating, shopping, and parties.
Product Features
1. It's primarily for sporadic hair.
2.Easy to use and quick to finish broken hair
3.made up of mild ingredients that won't harm your hair, are easy to clean, and leave no residue.
4.The methods are straightforward and quick, allowing you to save time.
5.Product isn't a permanent one. Hair can be readily cleaned with shampoo.
6.Easy to carry mascara like style
Let's see in detail as to why you need to have this magic frizzy, broken hair saver stick with you!
A perfectly suitable product for all hair colors
●Keeps hair dry and greasy-free.
●Flyaways, baby hairs, and stray ends can all be easily fixed using Frizzy Broken Hair Saver Stick. It uses natural plant oils to keep your hair exactly in place and helps you accomplish your chosen styles while strengthening and nourishing your hair.
●Deep nourishing - nutrients adhere to the hair's surface, causing damaged hair scales to expand.
●To fill the lock with moisture and nutrition, repair wool scales and supplement nourishing - nourishment essence deep into the hair core.
Benefits of Saver Stick
1. Broken Forehead: Small forehead hair is better finished, neat and chaotic, and difficult to lose. Hair on both sides is broken: Both sides of the hair are neat. Neck hair: Keeps the neck cool in the summer when it's not too hot.
2. Hair is strengthened and conditioned as a result of using this product, made from natural plant ingredients, natural elastic hydrating, non-greasy, natural, and stimulation-free.
3. Smoothing the donkey is one of the multifunctions. To make the hair soft and smooth, fill the dry space in the hair and smooth the surface.
4. Assist in the shaping process: It does not desire the powerful force of hair gel; it simply has a modest stereotype! Enough to place the haircut in the desired position.
5. Keep static electricity at bay: Because the static electricity in the hair is primarily dry, apply a layer of essential plant oil to the hair. The moisturizing action will help prevent static electricity creation.
6. It is a multipurpose product. It may be used in a variety of hairstyles and is ideal for a wide range of people, including men, women, adults, and children. It is also safe and natural for youngsters.
7. 'Easy to Use' and 'Easy to Clean': Brush and shape the hair gently. It isn't as greasy as wax or gel-cream! Colorless and odorless, with no cheap perfume or color that can be seen on the hair. There isn't any extra cleaning required. No additional washing instructions are required, and all that is required is a paper towel to wipe away the dirt.
The stick would be particularly useful if you are attempting an updo for a big occasion and want to look like you went to the salon; however, if split ends or frizz are a daily worry, it may help you tame those strands anytime you want, without any fuss.
Furthermore, the product is clear in order to blend in with most hair colors more naturally. This inexpensive frizzy broken hair saver stick is a must-have if you want to improve your at-home hair game.
A classic ponytail, in our opinion, never goes out of style, especially when worn with second-day hair. You may now truly deceive them!
---
---
Writers Cooperation:
UniWigs are seeking for blog contributors who know and love hair. If you know alternative hair or hair related accessories, if you have great understanding of hair trends and fashion, if you are expert in hair care, if you have any experience with salons or celebrities, if you would like to share your experience to help people just like you make the right choice, now contact us at [email protected] to be a blog contributor. Let's discuss the details then.