Don't Fear A Bob - It just wants to make you look hot!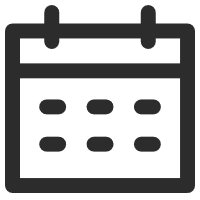 November 03, 2018
Human Hair Wigs 101
Views: 1745
A short bob style is super popular right now and will always be in trend. When having a long hair for a long time and people could get bored of all the maintaining it requires. They might want to chop off the long ratty hair and start fresh again.
Interestingly, the bob style first gained popularity in the 1920s, and Hollywood stars still wear it today in a variety of styles, ranging from sleek and shiny to casual curls. Over the course of the century, the bob has undergone various changes to become the fashion staple it is today.
Before the 1920s, women typically wore their hair long as a sign of femininity and beauty. It was considered rebellious and undesirable for women to have short hair, as it could offend the men in their lives, including fathers, brothers, husbands, and bosses.
However, two significant events changed this in the early 1920s and led to thousands of women worldwide adopting the short bob hairstyle. Firstly, during World War II, women had to work in factories and hospitals, and long hair was inconvenient and unhygienic. Secondly, a ballroom dancer and actress named Irene Castle cut her hair short to show how modern she was, and the style quickly became popular, named the 'Castle Bob.' Other celebrities followed suit, and the bob became a trend.
Although newspapers, magazines, and men initially criticized the bob as unappealing and unfashionable, its convenience and easy maintenance made it thrive. The bob has since been modified with flipped layers, longer lengths, and wavy textures, among other variations.
Today, the bob style remains popular, and many celebrities continue to wear it. Some of the most popular ones include:
Taylor Swift
Emma Stone
Khloe Kardashian
Selena Gomez
Katy Perry
Kim Kardashian
Rihanna
Jennifer Lawrence
Victoria Beckham
Olivia Culpo
These celebrities have rocked the bob style in different ways, from blunt cuts to textured waves, and have indeed inspired many people to try out the look for themselves.
If you are hesitant about cutting your hair or unsure if the bob will suit you, consider trying out our best-selling Pandora or Zara, which offers limitless possibilities for customization. You can add loose curls and trim it to your liking to make it your own style in no time!
---
---
Writers Cooperation:
UniWigs are seeking for blog contributors who know and love hair. If you know alternative hair or hair related accessories, if you have great understanding of hair trends and fashion, if you are expert in hair care, if you have any experience with salons or celebrities, if you would like to share your experience to help people just like you make the right choice, now contact us at [email protected] to be a blog contributor. Let's discuss the details then.