Does Pioneer Woman Wear a Wig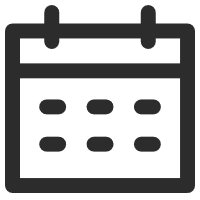 July 14, 2022
Fashion & Beauty
Views: 1777
Who isn't aware of the delightfully quirky personality of Ree Drummond, aka 'The Pioneer Woman'?
Other than Ree's appealing personality, her red hair attracts each one of us to The Food Network star.
The stunning Pioneer Woman's red head is a question for every woman out there. Does Pioneer Woman wear a wig? Or is it her natural hair? Maybe she dyes it; who knows!
To unfold the mystery behind Ree Drummond's gorgeous red locks, keep reading. We also have some good news for everyone out there who wants to achieve hair, just like 'The Pioneer Woman.'
So stay tuned!
How did Ree Drummond Get the Name the Pioneer Woman
They say love doesn't need a reason; it speaks from the irrational wisdom of the heart. And in Ree's case, we couldn't agree more!
Born and raised in the very corporate, very cultured Bartlesville, Oklahoma, Ree decided to move to the countryside of Oklahoma to marry the love of his life.
When Ree took the decision to marry a cattle rancher, that's when her friends started calling her The Pioneer Woman. She took it as a joke initially, but the countryside mishaps proved to her that she's a real Pioneer Woman when she had to haul water for many months of her life.
Later on, when she started blogging about her life, she chose this name, and now this has become her identity.
The Mystery Behind The Pioneer Woman's Hair - Does The Pioneer Wear a Wig?
Let's agree that red hair has an unusual attraction. And in the case of Ree Drummond, her red hair is an added bonus to her energetic, lively, and witty personality.
Many people think she was born a redhead; many think she dyes her hair red, while others cannot stop gossiping about Ree wearing a wig.
So, here's the reality behind her red hair from The Pioneer Woman's Magazine in her own words:
"I'm a natural redhead, but I get a lot of help from the bottle, so I use Aveda's Color Conserve shampoo and conditioner, which are extra gentle to keep the color from fading. I don't use styling products, but I do try to add volume."
In one of her Instagram videos, a fan commented asking about her red hair. And here's her response:
"From birth, my great-grandfather! But these days, from a bottle."
Hence the Pioneer Woman was born a redhead, but now she relies on hair dye.
How to Achieve Ree Drummond's Red Hair Look?
While Ree is a natural redhead, she now dyes her hair. You can go for the dying option, but the dying costs, as well as the fear of putting unnecessary chemicals, stay persistent.
For many, it's their hair density. Even if they are ready to dye their head, it's difficult to achieve the voluminous look of The Pioneer Woman.
To save you precious salon hours and hard-earned cash and give you naturally luscious locks, the best way is to invest in a red wig.
There are many benefits of wearing a wig other than just saving your salon time and money.
●Wigs are easy to put on and take off.
●Wigs are convenient when you want to change your look in seconds.
●They come in many different styles, so you can always find one that compliments you the best.
●Wigs are the safest and cheapest remedy for hair thinning.
Here are our favorite red wigs you can't go wrong with.
AUTUMN TWILIGHT | VIBRANT COPPER ORANGE RED LONG SILK STRAIGHT SYNTHETIC LACE FRONT WIG
Want to feel fall transitioning? The bright orange and deep copper Autumn Twilight would just do that - take you to fall! The beautiful hints of orange and copper create a perfect balance to make you appear redhead without overdoing the red shade. You are sure going to feel like a goddess wearing the Autumn Twilight. Moreover, the wig is heat-friendly, which means you can heat-style it and achieve the same bold, wavy, voluminous look of The Pioneer Woman!
CHERRY COLA | RED WINE SYNTHETIC LACE FRONT WIG
The wig is as enchanting and as pleasurable as its color. With pink undertones and deep red color resembling a red wine fountain, the wig gives a magical look just like a princess in a fairytale. Moreover, Cherry Cola features deep waves, which means you don't need heating tools to get the Ree's bouncy locks!
ROSIE | SHOULDER LENGTH LOOSE WAVE SYNTHETIC LACE FRONT WIG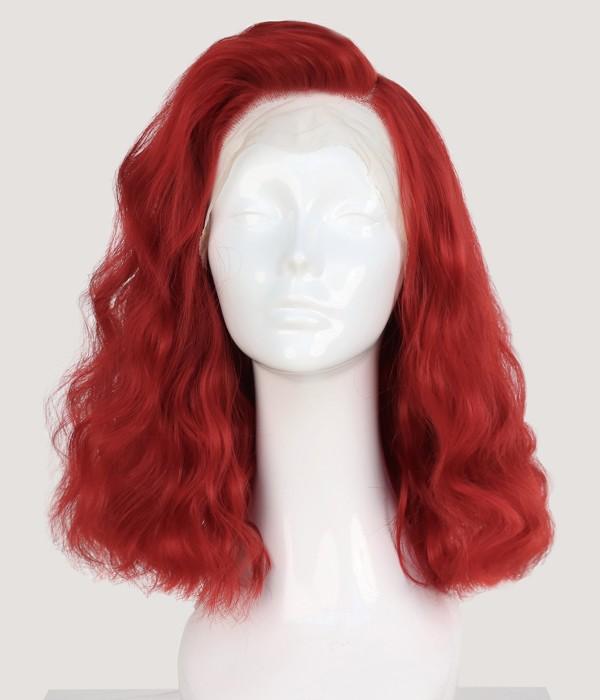 Red hair is timeless, and so is this piece. Rosie quite resembles the hair color of Ree Drummond. The deep waves are an added benefit to making your hair look exactly like hers. It's ideal for people who prefer shoulder-length hair. With this wig, you are surely going to be the diva of the night. The wig will definitely turn a few heads and boost your self-confidence.
ROWENA | LONG RED SYNTHETIC LACE FRONT WIG WITH BANGS
Long hair fan? Let's agree; Nothing's more beautiful than seeing a woman with long hair. When you combine the long hair with red color, you get the very deadly Rowena! Rowena is a crowd-pleaser and will make you outstand everyone on the floor. The wig is straight, but the heat-friendly fibers allow you to heat-style the wig to make it more textured. It's time to take a walk and feel the autumn vibes!
Final Words
We all adore the red hair of Ree Drummond, aka The Pioneer Woman. Not many of us are natural like her. Though she now dyes her hair, you need not!
The good news is that it's easier to achieve the look in just a matter of seconds! Visit Uniwigs to discover some best red wigs. The gold-standard wigs are sure to make you feel like a million bucks!
---
---
Writers Cooperation:
UniWigs are seeking for blog contributors who know and love hair. If you know alternative hair or hair related accessories, if you have great understanding of hair trends and fashion, if you are expert in hair care, if you have any experience with salons or celebrities, if you would like to share your experience to help people just like you make the right choice, now contact us at [email protected] to be a blog contributor. Let's discuss the details then.