Does Erika Jayne wear a hair wig?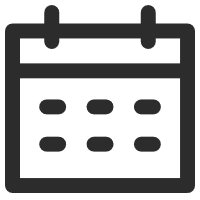 June 22, 2022
Fashion & Beauty
Views: 1715
Wearing a hair wig was considered taboo many years ago, but now it has become the topmost styling need of every woman who wants to look presentable and gets bored quickly with her usual hairstyle. However she wants to change her hair without putting much effort, and these super affordable and flawless hair extensions are their go-to thing. Just choose the extension according to your mood, put it, fix it and you are good to go.
Who is Erika Jayne?
Erika Giradi – professionally known by the name Erika Jayne is a famous name of renowned American singer, television celebrity, and former actress of the Hollywood Industry who was born in 1971 and got her first on-screen appearance in the episodes of "Prescription for Death" and "The violence of Summer" which got huge popularity. She released her first and most famous solo "Roller coaster" in the year 2007 which was a major hit and got a position the place one in the top famous Billboard Hot Dance Club Play chart. Her era of real fame and prestige started in 2015 when she joined the cast of the sixth season of the Real Housewives of Beverly Hills. The amazing fact about Erika is that recently she has started her very own business of hair extensions by the name "Pretty mess hair" which is an incredibly expensive hair extension brand that would surely cost you an arm and leg.
Does Erika Jayne wear hair extensions?
Erika Jayne is a real superstar who incredibly slays every hairstyle that she wears. Whether she wears a Sleekly long bleachy blonde hair wig or classic clip-in wavy hair extension, whether she is in a mood for a blonde bob cut or a center-parted long wavy ends hair extension – every single style looks great in her and she knows how to carry them in every attire. Erika Jayne has a huge collection of beautiful and outstanding, human and synthetic hair extensions but among them, her top favorite is a Bleachy blonde hair wig that she is flawlessly slaying in The Housewives of Beverly Hills.
Her line of Luxury hair extensions
Who can be a more hair extension addict than Erika Jayne? The peek of her love and knowledge of extension is that she started her own high-end Hair extensions business with the name of Pretty mess in recent times which emerged as a completely new chapter of her life. Her hair extensions are purely fine in quality that gives you an amazingly luxurious feel. In addition to that glorious feeling, buying her hair extensions is similar to selling one of your body organs because they are not budget-friendly at all. The least expensive hair extension from Pretty Mess is $700 which can be afforded by everyone.
The reason behind her love for hair extensions
Erika Jayne loves to have beautiful changes in her look that makes her style pop in the crowd. On-screen, celebrities can never carry on the usual hairstyles in every upcoming project because it will surely make their followers bored and exhausted. So she bought a few remarkable hair extensions that made her beauty much more glorifying. However, in search of better and best she learned many amazing facts about hair extensions as she said in one of her interview that she has been wearing almost all types of extensions interviews a decade, due to which she has gained much expertise regarding their type and quality.
Erika Jayne, in search of true luxury hair extensions, has learned a lot and also suffered a lot because all hair pieces are not the same. Some have a nice texture and feel while others give a good grip on your scalp, some are super long-lasting while others are far more adorable than the rest.
Types of Hair extensions that she loves the most!
Erika Jayne loves almost all types of hair wigs and extensions and she slays almost all the looks but she is a die-hard fan of hand-tied hair wigs. She always goes with a soft and subtle look that looks more natural. Moreover, a hair extension that fits perfectly and doesn't look fake, has always become her top favorite. Therefore she has launched a true luxury line of hand-tied luxury clip-ins, flip-ins, and ponytail wigs that have always been her top favorite.
She always prefers to wear a 100% full cuticle Real Remy Human hair wig, which is the most healthy type of human hair and also gives a truly luxurious feel. She never compromised on her beauty and will never do it in the upcoming future.
Erika Jayne's hot favorite styles
Who doesn't remember wearing Erika that bleachy blonde hair extension in The housewives of Beverly Hills? I guess the answer is no one! Because our hot favorite Erika Jayne got a win-win situation by wearing that perfect long, sleek, and shiny blond human hair wig that has slightly wavy ends which gives a purely natural yet flawless enhancement to the entire look.
While she transformed her entire look by opting for a short Marilyn platinum bob hair wig that leaves her followers in complete awe. She looks as sexy as always, no matter if her hair is long and wavy or it is shorter than you have ever caught a glimpse of. She knows very well how to carry all the looks. Because Erika has tried almost every type of hair extension, you just name it and she has already worn it.
Conclusion
The top favorite singer and television celebrity Erika Jayne is one of the most wanted fans of almost all types of hair extensions. She doesn't get afraid of trying new looks on her, no matter if it is long or short, wavy or bob, clip-ins or flip-ins. Her true love for hair extensions urged her to start her own business of truly luxurious line flip-in extensions with the name of Pretty Mess. She has picked all the top qualities of hair extensions and merged all of them into her brand which makes them all unique and extraordinarily fantastic.
---
---
Writers Cooperation:
UniWigs are seeking for blog contributors who know and love hair. If you know alternative hair or hair related accessories, if you have great understanding of hair trends and fashion, if you are expert in hair care, if you have any experience with salons or celebrities, if you would like to share your experience to help people just like you make the right choice, now contact us at [email protected] to be a blog contributor. Let's discuss the details then.