Does Beth Dutton wear a wig?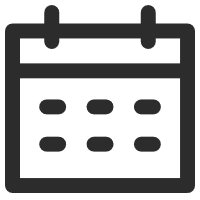 July 07, 2022
Fashion & Beauty
Views: 58213
Beth Dutton is a character in the drama series 'Yellowstone'. Yellowstone was first aired in 2018 on Peacock TV and is an ongoing series. It is based on the life of a family of ranchers: The Dutton's. 
It has a lot of action, drama, and mystery. It also touches on the topics of corruption and land grabbing. 
Beth Dutton is the main character of the series. Kelly Reily plays the character of Beth. Though mostly fictional, this drama also includes some real-life incidents. It became the 'highest rated' TV show drama of the 2018 summer.
Does Beth Dutton wear a wig in Yellowstone?
Well, Yes. Beth Dutton does wear a wig in Yellowstone. The ombre blond wig with front bangs is the signature look of Beth Dutton. Thick golden shoulder-length hair covering Beth's face goes hand in hand with her 'villain-ish' character in the drama. 
As the series progresses, the length of Beth's hair also keeps changing. From mid-shoulder length hair to a short bob, Beth graced the audience with different hairstyles. These changes complement her character evolution throughout the series. 
Beth Dutton's character in Yellowstone
Beth Dutton, played by Kelly Reily, is the show's main protagonist. The daughter of the influential John Dutton, Beth, by profession, is a banker. Raised mostly around men made her a strong-witted and influential person. 
In addition to that, Beth's character is shown to be highly manipulative and intelligent. Belonging to a wealthy family of underworld mafia, she is a ruthless person with no conscience. 
Yellowstone follows her journey as she cradles through life. The golden locks are an integral part of Beth's personality which is why her character is seen donning a wig in every episode.
Kelly Reily as Beth Dutton
Kelly is the face behind the iconic character of Beth Dutton. Kelly is an English actor currently playing Beth's lead character in the famous U.S TV series Yellowstone.
Famous for her performance in the Russian film Dolls, Kelly is playing this new role enthusiastically. In the series, Kelly's character, along with her father, John Dutton is on a mission to protect their family land from outsiders who want to take it away.
In addition, her perfect green eyes, classy outfits and sharp facial features make her a good fit for the 'ruthless banker' character that she plays in Yellowstone. 
Kelly Riley's natural hair
It might be surprising to know that the actress has red hair naturally. Kelly's beautiful shoulder red hair is why she has to wear a blonde wig in the drama. Being a redhead naturally, the producers must ensure the character's looks do not underplay her character.
Soft red hair makes a different impact on the audience as compared to fierce ombre blond locks. As Beth's character shows resilience and velour, so should her hair color? Unfortunately, Kelly's hair color is the perfect fit hence the wig.
Dutton's wig makes her look mysterious
Beth Dootn being the savage, showcases her character traits through her hair. In most action scenes, unruly strands of golden locks draping around her face create an aura of mystery and secrecy.
Thick bangs also cover her face, further proving her dark and grey personality. These leave the audiences wondering, 'What will Beth do next? Every time the show airs.
Untamed hair also plays a part in the character building of Beth. Her being a rich and influential lady and not afraid to break the barriers when it comes to her family makes her a perfect anti-hero character.
Why does Beth wear a wig?
If you are still wondering why does Beth really wear a wig? Fret not; we have the reason why any actress would prefer a different colored wig.
Every TV character's physical outlook gives away their personality traits. Just as a villain wears black and a hero is the big muscled clean guy, Beth's hair also reveals her outlook on life.
A blonde wig on the main female protagonist appeals to the masses. As the show is primarily made for a U.S. audience who are mostly blondes, Beth's character, in a way, represents the strong blonde women.
Moreover, a golden-haired strong female character also breaks the cultural stereotype of blonde women being naive and soft.
Beth Dutton's hairstylist 
Putting on and taking off wigs is not an easy task, let alone on a daily basis. Beth Dutton, aka Kelly Reily, has a whole team of hairstylists to wear the perfectly undone golden mane.
Kathy Mills was the key hairstylist in 20 episodes from 2018 to 2020. Later on, Tim Muir joined the team as a hairstylist for 23 episodes from 2018 to 2021.
The hair department head, key hairstylists, and assistant hair stylists come together to create a team and beautiful hairstyles for all the actors. 
Beth Dutton outfits compliment the hair 
Every character is a fragment of the story writer's imagination. For the imagination to come to life, a character's physical aspects are as important as personality traits. Beth Dutton's hair and outfit choice play a big part in describing her character. 
All her aesthetic outfits, including long overcoats, fitted dresses, and hoodies, go well with her mid-length bushy hair. Beth Dutton's outfits are all over the internet; viewers obsess over her classy yet elegant choice of clothes.
Beth is responsible for keeping the family glued together after her mother's death. Growing up and dealing with many miseries and trauma makes Beth's character a grey personality in the series. She can also be referred to as an 'anti-hero'.
Nevertheless, this power-woman knows how to slay the drama with her sassiness and style. Though some consider her strength admirable, others think her brutal nature is not to be applauded. Nonetheless, Yellowstone would not be the same without Beth Dutton. 
Beth's famous wigs hairstyle is now being sold 
As the record-breaking TV series is an ongoing season, Beth's hairstyle is being loved and admired. Women are rushing to the salon to get a Beth-inspired haircut. Bushy bangs with shoulder-length ombre hair are all the rage right now.
Wigs looking like the ones Beth wears are also being sold in the market. Yes, Beth Dutton does a wig, but it compliments her personality and dresses so effortlessly, making it seem all-natural to the viewers.
Conclusion
The use of wigs in TV serials is not a new concept. Actors and actresses use synthetic hair to change their looks according to the character's demands. It also depends on the health of the actor's hair.
In today's age, actresses prefer using wigs and extensions to make their locks appear healthier and thick. Similarly, wigs help in longing shorter hair and changing its color. That is why a character's hair keeps on changing throughout a series.
Now you know that Beth Dutton does, wear a wig. Along with all the benefits mentioned above, a synthetic wig is easier to carry and take care of. Therefore, almost all characters in TV dramas wear one at some point.
---
---
Writers Cooperation:
UniWigs are seeking for blog contributors who know and love hair. If you know alternative hair or hair related accessories, if you have great understanding of hair trends and fashion, if you are expert in hair care, if you have any experience with salons or celebrities, if you would like to share your experience to help people just like you make the right choice, now contact us at [email protected] to be a blog contributor. Let's discuss the details then.