Does Ava Max Wear a Wig?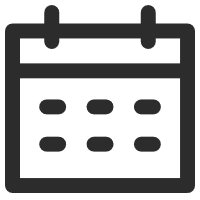 March 13, 2022
Hair Loss
Views: 8565
Ava Max is a singer and songwriter from the United States who has released two albums. As a child, Max dreamed of having a singing career. Since then, she has lived in various locations around the United States. The singer-songwriter signed with Atlantic Records in 2016, and her first single, Sweet but Psycho, was released in August of that year.
Her breakout smash reached number one in 22 countries and became her hallmark song. I'm a believer, she says of the song, which has become her signature song. It also reached two on the Australian charts and number ten on the Billboard Hot 100, the most famous music chart in the United States. The song Kings & Queens was released by Max in March 2020, and it peaked at 13 on the Billboard Hot 100 and number 19 on the UK Singles Chart in the United Kingdom.
Does Ava Max Wear a Wig?
According to uniwigs, Ava Max does not wear a wig; instead, she has a one-of-a-kind haircut that she refers to as the Max-Cut, which is made up of her natural hair. The Max-Cut is an entirely original style of her own, a haircut that she thinks best shows her unique personality.
Because of her stunning half-cut, it's difficult not to see Ava Max's hair as something out of a sci-fi film set in the distant future. Is it anything you've had the opportunity to view yet? In the case of such a severe haircut, one would ask whether or not the individual would commit to spending their everyday life appearing that attention-grabbing and wild, or whether they are just wearing a wig to attract attention.
The Max-Cut, which Ava Max refers to as her "one-of-a-kind haircut," is created entirely of her own natural hair and does not need the use of a wig or a prosthetic. The Max-Cut is a wholly original style that she created for herself, a haircut that she believes best reflects her distinct personality.
Ava Max's new haircut.
For those unfamiliar with the Max-Cut, you should be prepared for a bit of a cultural shock before we get started. If you were to go out of a hairstylist's chair while they were in the middle of their job, you would expect to see the sort of hair that makes such a remarkable statement that it can only be worn by someone with an even more prominent personality.
The unusual look that she wears has gained widespread recognition, with Max and her Max Cut becoming something of a style icon even though it seems to be a little out of the norm. However, this does not deter some individuals from making light of her predicament, as seen by the many sly jokes about her wish to have her cake and eat it too when it comes to deciding whether she wants short or long hair, respectively.
Undeniable Evidence about Ava Max hairstyle
If not because of the style itself, but because of how often she changes her hair colour, from natural tones to a rainbow of pastels, and whether or not she wears a wig, you must have wondered whether or not her hair is real. Consequently, Max moved to Instagram in an attempt to clear up the misunderstanding and establish that her Max Cut was not, as some had believed, a wig.
Even if this phenomena is clearly displayed in the video clip, it is much easier to explain the problem this way: The video shows Max excitedly twisting back and forth her hair, with the frenzy of strands whirling about her face, yet they remain securely connected to her head. When someone says she looks like she's wearing a wig, she instantly wonders whether she could have done the crimes she just did if she wasn't wearing a wig.
Why did Ava Max want to get her hair cut on one side only?
Informally known as Amanda Ava Max, Ava Max is an American singer and songwriter born and raised in a small village in the Midwest. As a result of signing a recording contract with Atlantic Records in 2016, she followed up with the release of her most famous song, Sweet But Psycho, in 2018, which marked a turning point in her professional musical career.
Despite her short hair, Ava Max has a unique hairstyle that is tough to miss. The Max-Cut is the name of the singer's haircut, which has a short. While cutting her hair and baking cookies, she saw that Ava was only halfway through the haircut when she walked downstairs to check on them. She noticed that the asymmetrical cut made her feel more like herself when she looked in the mirror by chance a few days later.
What is the reason for Ava Max's wig?
After being questioned about her distinctive haircut at uniwigs, Ava Max stated to Daily Pop that it resulted from an accident that occurred. Her new look, which has a shoulder-length haircut on one side and long hair on the other, was conceived, according to the singer, when she was baking cookies. She said that she had begun the process of cutting and coloring a significant number of wigs for clients.
---
---
Writers Cooperation:
UniWigs are seeking for blog contributors who know and love hair. If you know alternative hair or hair related accessories, if you have great understanding of hair trends and fashion, if you are expert in hair care, if you have any experience with salons or celebrities, if you would like to share your experience to help people just like you make the right choice, now contact us at [email protected] to be a blog contributor. Let's discuss the details then.