Does Allison Janny wear a wig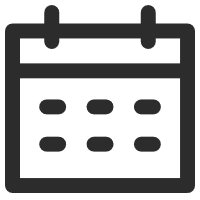 March 23, 2022
Hair Loss
Views: 2521
Hey! Most of you must be inspired by the gorgeous dark brown hairs of Allison Janney! But do you know what he has admitted recently? She wore a wig for the debut! Surprise! Allison may have to wear the wig since Janney started filming in 2013, "MOM." But the best thing was the producer was clueless that her lovely gorgeous locks were not real.
Allison says Mom's producers were shocked to find that she always wore the only wig when she came with her sliver, short lock on the set.
The actress, who currently ditches her fake, ling tresses of the neutral strands, said she made her colleagues and co-worker surprised when she showed up to the set to shoot of sitcom' eight and last season with the entire new look!
Are you also surprised by it? If yes, then we have more surprises for you.
Would you like to know more about the hairs mystery?
So, if you are the Allison hair look fan, it must be something divesting for you, but you never found out about it until today. So would you like to create the dame look as here? The best thing is that you can make it happen by getting a few real-looking wigs and extensions. No need to dye the hair or pay for the hairdresser because the wigs at UNIWIGS are there to help you out! So before we guide you on creating that look, let us find out a little more about the hair mystery!
Allison Admits About her Hair Look
While the clear shock of Allison's silver short style sent the series producer into the tizzy, there were zero requirements to get up!
So finally she admitted about her look and said that I am Like, GUYS! She added she has been wearing the gorgeous wig since the first season, but no one noticed it! But today, all of you know it because I have revealed the hidden secret about my hair!
What is the Best Part
The best thing is that Jenney's new hair didn't make any difficulties in the last season of her show. As she embraces and enjoys her wigless life, she still likes to take wigs home from the set as a souvenir. She adores everything and carries her natural hair like a queen. She knows how to deal with the hairdo and understands what looks good for her projects.
Allison Adores It!
She says that the lovely hair wig and the sweat pants are coming home with her. Because Bonnier, the character, liked to feel comfortable. So, she means she adores everything from head to toe about her character!
Janney Embrace her Low-Maintenance Here
She is carrying her new hair look with confidence and embracing it. From her moves, interviews, and television presence, you can get the idea of how she manages her new hairdo and low-maintenance hair look. In one of her interviews, she mentions that she feels so amazing after getting free from the wig. Allison so joyfully mentioned that she feels free from hair extensions, hair colors, and takes and bla, bla.
The added bonus? She has silky, smooth hairs that she can stroke without the extension hair that might fall out! Because it happened to her and it was the biggest nightmare of any woman!
She also added in his interview that she can now run her fingers through her hair, and sometimes the handsome man will be running his hand in my hair and love it. She says she is in heaven now!
Some Funny Yet Embarrassing moment with Wigs
She had also recalled one incident when she was dating a guy. She said that once we were flirting with the handsome guy. They both were walking down the beautiful street of New York. He put his hand in my hair, and suddenly, the long hairs extension dropped on the street in NYC! It is embracing yet funny memory with these extensions.
Do you know the best part about UNWIGS wigs and exertions is that they are secure and safe? It prevents you from any such accident when flirting with your MAN!
Create the Allison Janney Look
So, are you inspired by the Allison Janney looks or want to recreate it? If yes, then UNWIGS is the best option out there. They offer all kinds and styles of hair across from toppers to full wigs. Their hair extensions are securing a d easy to use and never fall out while dating, of course. Which wig to look for?
So, you can try Taylor | Brunette Balayage Remy Human Hair Wig | Lace Front full head wigs to create a look.  It looks so natural no one can find out about it!  CARRIE | SYNTHETIC WIG | TRADITIONAL CAP | LONG LAYERED STYLE is also closer to the look.
---
---
Writers Cooperation:
UniWigs are seeking for blog contributors who know and love hair. If you know alternative hair or hair related accessories, if you have great understanding of hair trends and fashion, if you are expert in hair care, if you have any experience with salons or celebrities, if you would like to share your experience to help people just like you make the right choice, now contact us at [email protected] to be a blog contributor. Let's discuss the details then.