Do Kardashians Wear Wigs?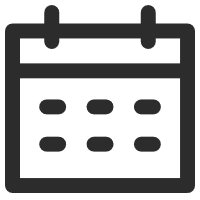 May 19, 2022
Fashion & Beauty
Views: 2171
Fake hair is worn by celebrities from many walks of life, whether on occasion or on a regular basis. Wearing a wig is far more common than you might believe, and the negative stigma around it is slowly dissipating. Wigs are an essential part of many celebrities' toolkits since they allow them to change their appearance at any time.
Like many chameleons who also manage to be reality stars, the Kardashian sisters switch up their looks like it's their job. To be honest, it is in certain ways. However, it's nearly impossible to determine which of them has had a haircut, thanks to high-quality wigs. Kylie credits herself with introducing wigs to her sisters, giving them significantly more options in terms of their appearance. Surprisingly, most of the sisters' natural hair is kept shoulder-length or shorter to maintain its health.
Kylie Jenner is dubbed the "Queen of Wigs" by many. Kylie made the surprising claim that she was the pioneer of wig-wearing in an interview with Marie Claire. The American actress, who was 18 at the time, told a glossy magazine that she started wearing wigs and that now everyone does, as well as the fact that Kim Kardashian recently utilized her wig guy the other night. 
The Kardashians are great fans of wigs, eyelashes, and other cosmetics, yet they still look stunning when they go for a natural glow.
The Kardashian sisters have got a whole "wig" story!
Yes, celebrities frequently experiment with wigs, attempting to develop new signature characteristics, which their stylists usually create. Kylie Jenner, on the other hand, being a true beauty addict, went even further. Her wigs come in various styles, including natural-looking manes and crazy vivids. Kylie enjoys getting dressed up! She defies our assumptions as a young mother turned businesswoman, wearing neon green wigs or bare outfits. Whether we like her or not, she's a living meme because she combines runway trends with various Internet styles.
There are no limits when it comes to choosing a synthetic wig for pleasure. Brands later began to make them more high-quality, attractive, and appropriate for more than just spooky Halloween costumes. Kylie Jenner, who was formerly the youngest member of the Kardashian family, is now a true style star. Kylie isn't afraid to wear extra-long wigs with both formal outfits and sportswear. Kylie has worn neon wigs, short wigs, long wigs, and even crazy blue crimped wigs in the past. In fact, Kylie's "wig guru," Tokyo Styles, has created over 100 trademark wigs for her, each one custom-made to her facial shape.
Kim Kardashian's wigs have rocked so many looks!
Kim has had her long, luscious dark hair since she first came to prominence. She rarely shows her hair in its natural state, but while on vacation in the Dominican Republic in 2020, she wore short French-braided pigtails that seemed to be her true locks. After witnessing the current campaign for KKW Beauty's Valentine's Day collection, social media went crazy. Kardashian is seen with blunt bangs in the photo.
However, when it was revealed that the hair change was really a wig, many people were taken aback. Viewers were surprised to know that she didn't cut her hair in reality. No, we aren't talking about clip-ins; we're talking about full-on wigs. Kardashian rarely, if ever, makes significant alterations to her hair, and why would she need to? She has a professional glam squad at her disposal and unlimited funds to buy high-quality wigs.
People have commented on how natural Kardashian's hair looks. The truth is that no one wants to walk around with a cap of hair on top of their head. It isn't the 1800s anymore when wigs are so obvious that you can recognize them from a mile away. It is also understood that no one can easily modify their hair. Kardashian has been seen wearing a variety of hair hues in several commercial images. Do you believe anyone has the time to go through the procedure of dyeing their hair so much in such a short period of time — say, one or two days? This means they're all wigs.
Khloe Kardashian's collection has got everything!
With a never-ending supply of various haircuts, Khloe has kept it fresh as well. The founder of Good American's natural hair is a dark brown tint that she maintains short of making extension and wig installation easier. The reality star's hair has been light brown for the previous few weeks, with long wavy extensions down to her waist. On the other hand, the mother of one has long been a fan of the blonde style, even experimenting with platinum hues.
Khloe Kardashian stunned her followers when she let them into her wardrobe, where she exclusively stores each of her outfits. Khloe's incredibly immaculate closet maintains all the wigs she's worn for images or interviews, from long, colored, and hair with varying textures. Her collection is displayed on three beautifully ordered shelves. The first row has six pinks and purple chrome mannequin heads stacked on top with various hairpieces, while the second and third rows have hangers of pink, brown, and other curly, wavy extensions in straight styles.
Khloe wore her hair in a slick-back straight dark brown pony that cascaded effortlessly down a glittering silver frock in March. She had just let her beautiful brown locks float freely in the surf a few days prior. In a shoot promoting her clothing company, the actress wore her hair in a medium blonde shine with an extended bob cut. Last year, Khloe wore a lovely natural blonde medium-length wig to commemorate her People's Choice Award win.
Conclusion.
So, the answer to the question of whether or not Kardashians wear wigs is "yes." We hope this information is helpful to individuals who are surprised by the news. You are completely incorrect if you believe that Kardashians undergo extreme haircuts and coloring every day in order to suddenly regrow all of their hair in a matter of hours.
---
---
Writers Cooperation:
UniWigs are seeking for blog contributors who know and love hair. If you know alternative hair or hair related accessories, if you have great understanding of hair trends and fashion, if you are expert in hair care, if you have any experience with salons or celebrities, if you would like to share your experience to help people just like you make the right choice, now contact us at [email protected] to be a blog contributor. Let's discuss the details then.