Differences Between Upgrade Courtney and Courtney Hair Topper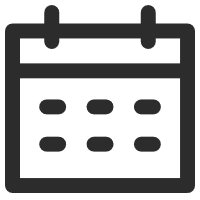 September 05, 2023
Hair Topper 101
Views: 419
Recently, we unleashed an electrifying upgrade to our beloved Courtney, and the response from our customers worldwide has been nothing short of fantastic. Our last-month anniversary sale saw such an astonishing demand for this souped-up sensation, the Upgrade Courtney topper, that we came perilously close to vanishing our entire inventory. As we feverishly hustle to satisfy your orders and restock our treasure trove, we couldn't resist spilling the beans on the delightful differences between the Upgrade Courtney and its classic counterpart. So, buckle up for the scoop!
1. Hair Type
The traditional Courtney features Chinese hair, while the Upgrade Courtney boasts Burmese hair. What sets Burmese hair apart is its natural curl when washed, making it a standout choice for those who appreciate a touch of natural waviness. Even if you're more into poker-straight styles, our Burmese hair toppers are chameleons. A bit of styling and a trusty straightening iron, and you'll have that sleek look you crave.
2. Base Construction
The standard Courtney comes in two variations: the left part and the middle part, both with stationary hair parting lines. But say hello to the Upgrade Courtney, where flexibility meets! We've unleashed a broader hand-tied area for you to play with. Fancy a classic middle part? Sure. Feeling a chic side part today? Absolutely. Craving a zigzag part for some avant-garde flair? Why not! The choice is yours.
3. Hairstyle Design
With the Upgrade Courtney, we've curated it with a built-in layered hairstyle, your personal ticket to instant chic. Say goodbye to the salon for those layering appointments – we've got your back!
4. Price
Hold onto your hairpins, because this will make your day. The Upgrade Courtney is not only a hair upgrade but also a budget boost. The Upgrade Courtney is more cost-effective compared to the classic version. This affordability is made possible by the accessibility of Burmese hair, without compromising on the high-quality standards that define our products.
Do you have more questions or feel the allure of the Upgrade Courtney? We're all ears and ready to chat! Don't be shy; reach out, and let's make your hair dreams come true!
View More Details About Upgrade Courtney
---
---
Writers Cooperation:
UniWigs are seeking for blog contributors who know and love hair. If you know alternative hair or hair related accessories, if you have great understanding of hair trends and fashion, if you are expert in hair care, if you have any experience with salons or celebrities, if you would like to share your experience to help people just like you make the right choice, now contact us at [email protected] to be a blog contributor. Let's discuss the details then.