Did Steve Harvey wear a wig?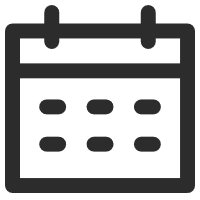 March 31, 2022
Hair Loss
Views: 14921
Steve Harvey hosts The Steve Harvey Morning Show, Family Feud, Celebrity Family Feud, and the Miss Universe pageant. On the other hand, Steve Harvey has recently been in the spotlight for a variety of fabricated changes, such as artificial teeth and fake hair.
Did Steve Harvey ever wear a wig?
He always had haircuts that were long enough to cover the whole of his head when he was a teenager. Many people have noted that his hairs resemble a rug. Was Steve Harvey's natural hair, on the other hand, real? Was Steve Harvey's hairstyle a wig or not? According to some reports, Steve's afro haircut was a hoax, and he used a wig to get this appearance.
He could cover his bald areas with a high-quality hair wig to disguise his appearance. The hair seemed natural and blended well with the black man's skin tone. Steve Harvey, sporting a wig, is the subject of an exciting narrative. During a match of the NBA All-Star Game, he reported that the renowned man once repaired his hairpiece in the lavatory before performing in another match.
He was meant to be wearing a hair weave at the time, according to the 63-year-old. Steve Harvey's hair has acquired popularity in recent years. Steve Harvey hairline is well-known as one of the most influential comedians and radio personalities today. He is also well-known for his Afro-textured glob of hair. He had a well-designed hairline with issues in the 1980s, and his hair indicated that he had a genuine Higher Leading Fade haircut at the time of his appearance.
What Steve Harvey has to say about his phony hairstyle?
Mr. Harvey has never shied away from exposing personal and sometimes humiliating information about his personal and professional life. Steve Harvey is a straightforward communicator. Steve Harvey encouraged his supporters to embrace their baldness and to feel good about themselves without the use of synthetic hair.
Steve TV broadcasted him saying, "I realized that some strange things were occurring to my hair." Instead of attempting to save his hair or conceal the changes, he opted to embrace them. "You have to accept it when it comes your way. Go bald is not something you should strive to combat since it is a battle that you will not be victorious in," he said.
On Ellen in 2018, he discussed his desire to try growing a full beard for the first time. I used to be afraid to shave my head, but it now looks so much better than it did before.
With each new hairline-expansion fad came a slew of novelty goods and innovative tools of the trade, including hair color, make-up, pencils, edge stencils, and other techniques for creating straight lines and edges. Customers were looking for perfection, whether it was a perfectly manicured natural hairline or anything else.
Hairstyles by Steve Harvey
As previously indicated, he sported this haircut throughout the 1980s period. When the hair on the top of the head is long, it is one of the most attractive. The hair strands were curled and complimented the black man's appearance. And it was one of the most adaptable haircuts for Steve's receding hairline, making it one of the greatest for him.
Steve Harvey wears an afro wig.
The well-known MC donned a black hair afro wig and seemed a judge. He looked good with his new haircut, too. We believe that he spent a significant amount of time caring for and grooming his hair. It had been styled and clipped professionally. Often, black hair wigs are the most flattering on black males.
This may be the reason Steve picked this particular hair wig. The hairpiece was unique and stylish. With this wig, he could make radical changes to his mane in a short period and successfully conceal the defect on his head (baldness).
Is Steve Harvey's natural hair an actual occurrence?
According to Uniwigs, Steve was meant to be wearing a weave in his hair. We'll go back to our primary subject for today. This powerful query has shown him to be a balding male celebrity. During one of the NBA All-Star Game's halftime shows, he discovered that the famed MC was in the toilet correcting his do. However, this did not last long, as he eventually decided to shave off all of his hair while keeping the Horseshoe mustache.
As a result, Steve Harvey's lack of hair is genuine. He does not attempt to conceal his baldness, yet this does not detract from his appeal to his followers. He goes for a natural style with his hair, opting for an all-over shave for a professional appearance.
When did Steve Harvey become bald, and how did it happen?
When he was 49 years old, he was the verge of turning 50. He began to endure significant baldness. As people become older, their hairlines begin to recede naturally. We believe it is a huge success and that it has prompted Steve to modify his look. Furthermore, since he is a well-known masculine figure, his physical appearance is essential.
At the height of his professional career, he was forced to deal with natural balding, and he attempted a variety of procedures to enhance the quality of his hair. Then he decided to shave his hair and keep his signature look for many years.
Previously, he had a mustache, but it was not noticeable because he still had hair. Then he decided to shave his head, giving him his characteristic appearance. This MC used to be self-conscious about having shaved hair, but thankfully, things were looking well for him at the time.
Final Thought
After reading this article at Uniwigs, we hope you will better understand Steve Harvey's toupee. However, whether the comedian is bald or not, whether Steve Harvey wears a genuine wig, you will still enjoy him anyway. On the whole, Steve Harvey, whether he's sporting a wig or wondering why Steve Harvey cropped his hair, is only concerned with presenting the most outstanding pictures possible and exceeding the expectations of his audiences and viewers.
You are a black guy who likes Steve Harvey's distinctive hairpiece, which you can have from us in the form of human hair wigs. It is the most effective and efficient method of assisting you in achieving your desired look.
---
---
Writers Cooperation:
UniWigs are seeking for blog contributors who know and love hair. If you know alternative hair or hair related accessories, if you have great understanding of hair trends and fashion, if you are expert in hair care, if you have any experience with salons or celebrities, if you would like to share your experience to help people just like you make the right choice, now contact us at [email protected] to be a blog contributor. Let's discuss the details then.