Dark Blonde Hair Topper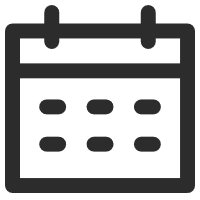 March 31, 2022
Hair Topper 101
Views: 1597
Dark blonde hair topper has more fun, why not get a complete head of hair-dyed blonde? The following half-wigs are all blonde hair toppers in various shades, including dark blonde, light blonde, ash blonde, light honey blonde, and champagne blonde. In addition, since lighter hair colors make a thinning hair crown more visible, you won't have to be concerned about your scalp showing anymore.
Why Use Dark Blonde hair Topper?
With a tiny topper, you may avoid the stress of baldness and grey hair. For as long as you desire, you may be as beautiful, glamorous, and youthful as you choose. Allows the toupee to rest flat on your head and better fit your head size, making it more natural. A silk basis in the center provides a hairline that looks natural.
Blonde Human Hair Toppers for Women
Fine human hair, which is smooth and silky with natural hair luster, maybe colored and heated as desired. To dye or bleach a color, you must use a natural black color, whereas you can only change other colors to a deeper shade. It can meet Medium-stage hair loss with a hair density of 120 percent. You may transform your self-confidence in a matter of seconds, thanks to fuller hair on top.
The actual color may change somewhat from what is seen in the image due to ambient light and monitor calibration. If you're unsure which color would look best on you, let us help you out—a lace topper with a foundation of human hair. You can rapidly boost the volume of your hair with our beautiful human hair toppers. Just like your own hair, you can wash, blowdry, curl, or straighten it. The length of the Dark Blonde hair is 15 inches, the base is 5 inches by 5 inches, and the color is dark blonde. Photos on your screen may appear somewhat different in color.
How to find the best human Blonde hair topper
Topper hairpieces are an excellent solution for those who are self-conscious about their crown-level hair because of the appearance of thinning, greying, or whitened hair.
You won't discover your secret because it mixes well with your natural hair.
Regardless of the situation, the silk basis is breathable and comfy, so take it easy. You're looking in the mirror, and you see that your hair is falling out. If you've ever been through this, know that you're not alone. Hair loss affects millions of women each year, but there is hope. To boost your self-esteem and feel like yourself a beauty full again, you may use virgin human hair toppers to cover up hair loss and give you an instant boost of volume.
How Dark Blonde Hair Toppers for Women Are A Solution For Hair Loss
It may be distressing when you lose your hair. When it comes to your physical hair appearance, you may feel insecure and self-conscious. We understand because we've been there. We are committed to providing women with a solution that helps them regain their self-confidence their thinning areas with our human dark blonde hair toppers.
If you don't want your hairpiece to seem false or unnatural while it's connected to your head, these lifesavers are the perfect solution. Because we utilize only the highest quality, pure, 100 percent human hair in our creations, your hair will never shed or tangle when you style it for any occasion, from a casual day at the office to a formal wedding.
How to Choose the Size of Your Blonde Hair Topper
You may customize hair topper measurements based on how much hair loss you have. It's as simple as taking an inch-by-inch measurement of your thinning or bald spots. To guarantee that your hair topper base diameter is large enough and robust enough for the clips to adhere to, add one inch to each length and breadth. Furthermore, you'll be protected if your hair loss progresses in the future. Our smallest toppers are 4 by 4 inches in size, while our most prominent is 8x8 inches in size.
What Are Dark Blonde Hair Toppers?
When you split the hair on the topper, it seems as though natural hair is growing from the base since the silk foundation mimics a scalp and has hair infused into it. Allows for a center part or slick back and lets the hair fall straight down, as well as a variety of other styling options. To keep your hair topper in place, it clips on the inside perimeter interlock with your hair.
Virgin human hair toppers are a must-have for your wardrobe and a sure way to increase your self-esteem.
Does Dark Blonde Hair topper Work?
Yes, hair toppers are an excellent option for hair extensions. 'It should sufficiently cover your hairline, so choose a foundation that's big enough to accommodate your growing hairline. In addition, you must have enough hair to secure the hair topper's clips around the border. Because of this, a 7 by 7 human hair topper is advised if you have 6 by 6 inches of hair loss. It guarantees that the unit's base can be attached to your thicker hair properly.
How Long Does A Dark Blonde Hair Topper Last?
With proper care, a Dark Blonde hair topper may last at least six to twelve months. To extend the unit's life, it is recommended that you shampoo and condition it with Moroccan or Argan oil, which helps to keep it moist. In addition, putting your hair topper in a ziplock bag and the silk bag that came with it is a good idea.
Are Blonde Hair Toppers Uncomfortable?
Many dark Blonde hair topper users like that the piece is lightweight. It isn't as bulky compared to a wig and is worn over your natural hair. It's an excellent alternative because of the unit's breathability!
---
---
Writers Cooperation:
UniWigs are seeking for blog contributors who know and love hair. If you know alternative hair or hair related accessories, if you have great understanding of hair trends and fashion, if you are expert in hair care, if you have any experience with salons or celebrities, if you would like to share your experience to help people just like you make the right choice, now contact us at [email protected] to be a blog contributor. Let's discuss the details then.