Connecting and Inspiring: UniWigs' First Pop-Up Event in Utah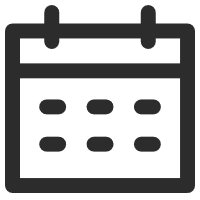 May 09, 2023
News
Views: 438
Last Saturday was an unforgettable day for us as we successfully hosted our first pop-up event in the charming town of Lehi, Utah.  It was a delightful afternoon spent with a remarkable group of women, where we had the opportunity to share our knowledge of hair toppers and wigs, provide valuable tips, and engage in meaningful conversations.  More than that, we are so glad to create a warm and supportive environment where women could connect with each other, share their hair loss experiences, and find comfort and inspiration in each other's journeys.
Here are some of the feedback that touched our hearts and we'd like to share with you:
Danielle with her Courtney topper
This event was the start of good hair days for me for the rest of my life! I seriously have never been brave enough to make a purchase on a hair piece because it meant I was admitting and committing to addressing my hair loss. Being surrounded by so many people who had hair loss and had confidence to openly talk about it was so empowering. Is was the push I needed! Being able to actually touch and try on my first topper was invaluable and now I will be braver to order online without having to actually see it first. It was also so comforting to know that a stylist was there to help us newbies immediately because taking a topper to a stylist as a newbie sounds still intimidating. I'm sure I'll be less worried about what others think the more I rock this new look but walking out of there with it already cut and styled was amazing! Hearing about how ethical the manufacturer is and how supportive of women was the icing on the cake for me! Sign me up for uniwigs for life!
-ps That food (although somewhat unrelated to the actual event) was the most amazing spread of food I have ever seen at an event! I need her number!!
Danielle Hunt
Nachol with her Savannah topper
I just wanted to tell Uniwigs thank you so much for inviting me to the amazing pop up event!
To meet all of the amazing women that attended the event was so much fun! How cool is it to be able to go and be with a group of women who understand what you're going through, it doesn't get better than that.
It was so much fun being able to see all of the wigs and toppers in person instead of scrolling through the website lol that was the best! I wanted to buy them all. Seeing them in person it's like a kid in a candy shop lol
Thank you again for inviting me. Everything was amazing, the food, watching everybody's faces light up when they tried on their hair, everybody looking so beautiful, it was just the best time!
Sincerely!
Nachol Workman
Shelby with her Bonnie wig
Brenna, first of all, thank you for welcoming us to your home.
I cannot thank you and Bethany enough for putting the event together, and Lacie and Lindsey for attending, it was so helpful.
It being small and intimate allowed for all of us to get some really great up close education on Uniwigs, and toppers/wigs in general. I have never owned any kind of hair piece, mostly because of how overwhelming it is trying to figure out what I need, or will work. Learning the different materials and styles, seeing colors and trying them out, as well as having Lacie show us her tips and tricks, has made it a completely different experience for me when I'm buying in the future. It allowed me to get in touch with a stylist who I feel safe with, who I won't have to explain to. My hair hadn't been touched since I started losing it, that's a giant victory for me.
All of those women were strangers, but it never felt that way. It was comforting to be surrounded by the kindest people, who none of us had to hide from. I don't think any of us left without a piece, or knowing what we wanted.
I could write a whole novel about the event, honestly.
You guys are amazing and i appreciate you so much.
This was life changing. I'm in love with my wig and already have plans to buy more. I'm so grateful for this experience, and the freedoms it's now given me. I can worry about better things than if people are staring at my hair. I really hope more things like this happen in Utah.
Shelby Kay
Thank you Brenna! The Uniwigs event was a great experience, and I am so thankful I was able to attend. Thank you for creating a safe place and being so supportive. I learned so much from Lacie, and it was great to be able to see all the styles and colors in person. I was able to see what styles will work best for my hair, and also, surprisingly, I was able to see a lot of beautiful colors that I would never have tried, but so many of them would work with my hair! It was such a surprising feeling being excited about hair again after feeling bad about my hair for so long. It seems like it could be so fun to rock different colors after I build my confidence a little more with wearing hair. It was also a great experience to meet other women who have hair loss. It was so easy to converse with them, even about difficult experiences we have had with hair loss. Thank you for making this event possible. I was hoping to find my perfect hair at the event, but since you didn't have it in stock, I am making a special order with Bethany's help. I was hoping to wear my new topper in the video, so I didn't end up making one. After I get my new topper, I'd be happy to do an interview if that is something you need in the future. Also, if there is anything I can do to make these events happen for more women, please let me know! This was such a great experience, I hope more women can get the chance. Thanks again! I love the swag bag!
Lori Parker
Witnessing these amazing women feeling confident and empowered really touched us and reminded us of how important our work is. It's motivated us to do even more to support women with hair loss and create more opportunities for them to connect and help each other. We feel so grateful to have been a part of this incredible moment, and we're excited about continuing to make a positive impact in the lives of women dealing with hair loss. We hope to see you at our next event. Where do you want to meet us? Drop a comment below!
---
---
Writers Cooperation:
UniWigs are seeking for blog contributors who know and love hair. If you know alternative hair or hair related accessories, if you have great understanding of hair trends and fashion, if you are expert in hair care, if you have any experience with salons or celebrities, if you would like to share your experience to help people just like you make the right choice, now contact us at [email protected] to be a blog contributor. Let's discuss the details then.