Celebrities with female hair loss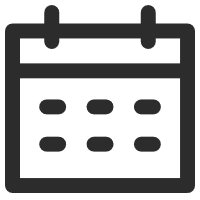 March 06, 2023
Hair Loss
Views: 622
Life changes can bring different changes in the body and the way we look. One of the common issues that women face around the world is hair loss. Hair loss is not something new. Each of us experiences hair loss on a daily level. But, as long as it is in the frames of the acceptable and is nothing too excessive, then there is no reason for panic. However, there are those situations when hair loss is much greater, leading to different looks and sometimes even more serious conditions and complete baldness. In those situations, the only solution is a treatment, but while the treatment lasts, the hairpieces are the option that deals with this issue on a daily basis.
Even celebrities and famous people are prone to hair loss. Female hair loss can happen to anyone, and celebrities are not excluded. There is a big list of celebrities that have suffered and experienced hair loss, and that number is constantly changing. Even though there are sophisticated medical treatments, and the issues like hair loss can be tackled successfully, lots of celebrities have opened up about their female hair loss issues.
According to the latest research, by the time women turn 40, almost 40% of them experience hair loss. Hair loss can happen because of many different reasons. Triggers such as stress, menopause, change in diet, pregnancy, and many more can lead to hair loss. To prove that the celebrities are just like all the other ordinary women and that they deal with and suffer from hair loss, we have composed a list of several female celebrities that have publicly stepped out and talked about their hair loss issues, as well as the ways they are dealing or have dealt with it.
Jada Pinkett Smith
Jada Pinkett Smith is one of the celebrities that has most openly talked about their journey with hair loss. in particular, she suffered from alopecia, and she first talked about that back in 2018 during an episode of The Red Talk. Her sudden loss of hair was a terrifying experience, and at that time she was wearing lots of turbans, which got people asking why was that. The pick moment was at the Oscars 2022 when there was a joke made about her hair. After that, she has been advocating for healing and openness.
Selma Blair
The first time Selma Blair begin to experience, hair loss was after the birth of her son in 2011. This hair loss came as a result of the birth, and like any other mom, she wanted to keep this experience and condition real. The hair loss here came after a hormone change when she would notice lots of hair falling in the shower.
Tyra Banks
Being one of the most beautiful faces in the TV industry, Tyra Banks was also one of those suffering from the issue of hair loss. In particular, during stress, she experienced alopecia areata, which is also known as the medical term for spot baldness. The high point of stress appeared in 2011, while she was writing her book Modelland.
Keira Knightley
Sometimes the struggle to become more beautiful can result in issues like hair loss. This was the case for Keira Knightley, who experienced hair loss after excessively dying her hair for many years. The condition became so bad, and the hair was falling out so much that she had to start wearing wigs. For almost 5 years. She was wearing the wigs until her hair started to grow out again, after becoming pregnant with her daughter in 2015.
Naomi Campbell
Naomi Campbell is considered to be one of the most beautiful women in the world. But, after handling rough her hair for years, it started to fall out. The excessive use of extension and weaves lead to significant hair loss. After seeing that, she became more careful about how she treated it, allowing time for the bald spots to grow back.
Viola Davis
Another popular female celebrity that experienced hair loss is Viola Davis. The first time she saw she was losing hair was back she was 28 years old. Back then, the reason for that was the stress, caused by the internal struggle on how to accept her hair. Stress can be a great trigger for many issues, and hair loss is definitely one of them, as was the case with Viola Davis. To deal with that, she started wearing wigs. She would wear them everywhere, at home, at events, and when she worked out.
Kristin Davis
After finishing the final season of "Sex and the City", Kristin Davis started to see hair falling off. She decided to ignore it, but after time passed, she started to see that there was less and less hair on her head. that was the turning point when she knew she needed to start treating her hair and ask for professional opinion and help.
Kayla Itsines
Those who are present on social media are very well familiar with the name Kayla Itsines. With 8 million followers, she decided to share her story about hair loss. Coming from a family with a history of female pattern baldness, she explained why she is wearing shorter hair. Her story is an inspiration for how to deal with such issues.
These are some of the female celebrities and popular names that have come forward in sharing their personal story about hair loss. as a medical issue, hair loss can affect the overall look, appearance, self-confidence, and self-esteem of a person. This especially refers to women. That is why there are lots of different solutions like hair pieces that can help improve the overall acceptance during the process of treatment.
Partial Coverage Hair Solution

At UniWigs, you will find a lot of different options that can cater to different needs connected to hair loss. From wigs from natural to synthetic hair, extensions, and other hair pieces and accessories, these solutions are more than practical easy, and user-friendly to help you present your best appearance and hairstyle. 
---
---
Writers Cooperation:
UniWigs are seeking for blog contributors who know and love hair. If you know alternative hair or hair related accessories, if you have great understanding of hair trends and fashion, if you are expert in hair care, if you have any experience with salons or celebrities, if you would like to share your experience to help people just like you make the right choice, now contact us at [email protected] to be a blog contributor. Let's discuss the details then.