Can You Swim with a Toupee?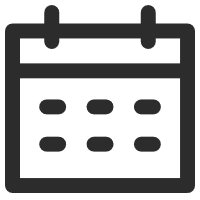 June 16, 2021
How tos and Tips
Views: 4081
With summer right around the corner, you might be getting ready for a beach vacation or trips to the pool to stay cool. Your hair is always one thing you think about when you're around the water. What's the best way to look after your hair in the pool, and how can you keep it healthy? If you wear a toupee, you might be wondering if you can go swimming at all with your hairpiece. We're showing to how to look after your hair while in the pool or ocean.
Can I swim with my toupee?
The short answer is yes! You can get your toupee wet while swimming. Most people choose to wear a toupee to disguise hair loss, and you want to be able to show off your voluminous hair during the summer. While you can wear your toupee, you want to take extra care to look after your toupee after being in the water.
The main difference between swimming and showering with your toupee is the chlorine in pools and the salt you find in seawater. If you're someone to spends the summer swimming, you want to take proactive steps to look after your hair (and your toupee!) before and after you've been in the water.
Looking after your toupee whiles swimming
If you're swimming in a pool, you want to consider how chlorine dries out your hair. Salt in seawater pulls the moisture from your hair, leaving it dull-looking.
You can help your hair avoid absorbing too much chlorine or salt by rinsing it in freshwater before you go swimming. Most pools and beaches have access to showers nearby, making it easy to wet your hair before going swimming. Once you've finished swimming, give your hair another rinse to remove the chlorine or salt.
Once you get home from swimming, you want to give your hair system some TLC. Indulge in a conditioner to help soften your hair and restore its hydration.
If you're planning on going diving or cannonballing into the water, keep your toupee in place by wearing a swimming cap. If you're lounging in the water, you can tie your hair up instead of using a cap. You might also decide to wear one if you're planning on swimming laps around the pool as exercise.
It's a good idea to invest in waterproof tape as your normal glue or tape usually won't hold up against the water. Wearing your normal glue or tape might cause your toupee to start to slip on your head. Keep an extra waterproof tape in your beach bag as an emergency backup to secure your toupee before swimming.
If you're a woman who wears a men's toupee, try braiding your hair to add a little extra security to your hair system. You might be choosing to lounge in the pool or float around in the sea. You can add a visor or baseball cap to help keep your toupee securely in place.
This summer, you can wear your toupee while swimming without any issues. Make sure to take the time to prep your hair before swimming and to use conditioner afterward.
---
---
Writers Cooperation:
UniWigs are seeking for blog contributors who know and love hair. If you know alternative hair or hair related accessories, if you have great understanding of hair trends and fashion, if you are expert in hair care, if you have any experience with salons or celebrities, if you would like to share your experience to help people just like you make the right choice, now contact us at [email protected] to be a blog contributor. Let's discuss the details then.