Can a Lace Front Wig Be Worn More Than Twice?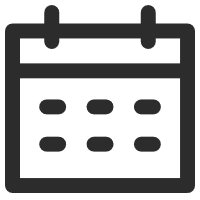 February 23, 2022
Synthetic Wigs 101
Views: 9711
Lace front wigs are those which have a sheer lace base for the entire cap, often extending up over your crown to provide a natural central parting. Lace front wigs are made with human hair or synthetic hair extensions tied to a mesh base. The mesh is then attached to the front of the head so that the hair looks like it is growing from your scalp. Lace front wigs can last for months if they are properly cared for. However, if you wear them constantly, they will eventually need to be replaced.
So, can a lace front wig be worn twice? The answer, as with most things in life, is it depends. It depends on how often you wear it and how well you take care of it.
Types of Lace Front Wigs
Before unveiling the secrets to preserving your lace front wig longer, you must know the different types of lace front wigs to make it easier for you to decide which one suits your needs the best.
Lace front wigs are mostly of two types:
Lace Front Wigs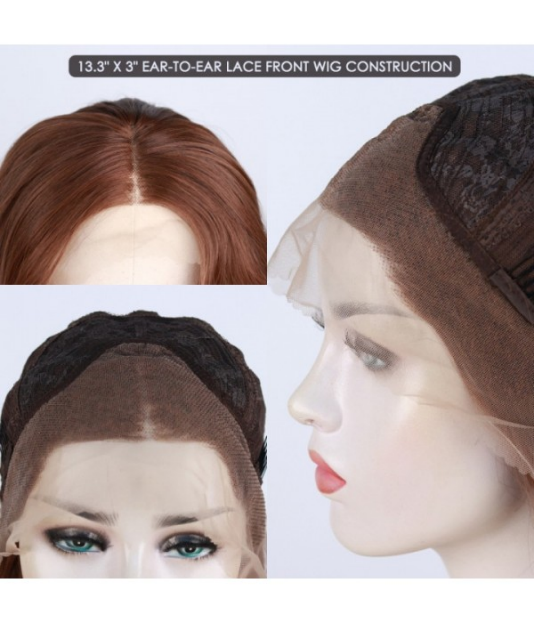 Lace front wigs only have lace construction at the front, making it an affordable option. Small lace piece means less manufacturing time which decreases the price, so this type is ideal for women who want a natural-looking front hairline at an affordable rate.
Full Lace Wigs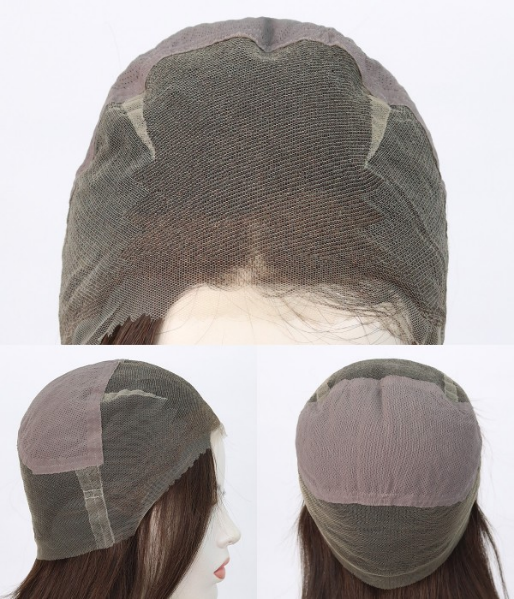 The full lace wigs are made of sheer material covering the entire cap. This type of wig does not have any other material combined. Rather it is composed entirely of lace fabric and hand-sewn hair fiber. Manufacturing this wig is labor-intensive, which ultimately increases the price; therefore, it better suits those who prioritize comfort over budget.
How to Increase the Longevity of a Lace Front Wig
There is no doubt that a lace front wig can add instant glamor to any outfit, but what about using it more than once? Is it possible to wear a lace front wig twice?
The answer is yes. With a few simple tips, you can make your lace front wig look as good as new. Follow these tips to reuse your lace front wig.
Give It a Gentle Wash
Wigs can be delicate, so it's important to take care of them. The best way is to brush and wash your wig every two weeks with a mild shampoo (and conditioner if desired) to remove tangles.
Use a Wide Tooth Comb
Always use a wide-tooth comb to detangle the wig hair; otherwise, the knots and tangles will cause extreme damage. Be gentle while brushing the wig hair as over-stretching or harsh pulling can loosen up the lace front knots.
Use Mild Serum to Avoid Tangles and Knots
To keep your wig looking its best, apply a light coat of oil or serum to the ends. This will help prevent tangling and ensure that you get plenty more wear out of it.
Heat Protectant Spray is your Wig's Best Friend
Another tip you can use to increase the lifespan of your wig is to avoid styling it with heating tools as much as possible. Whenever you want to blow-dry your wig or want to style it with the help of heating tools, never skip heat protectant spray.
Invest In Good Quality Products
Formulas that are specifically made for wig care are the best. Regular shampoos or conditioners have harsh chemicals which can prove to be damaging to your lace front wig.
Remove the Wig before Bed Time
Sleeping without removing your wig can prove to be even more dangerous than sleeping without wiping your makeup off. The friction between pillow fabric and hair strands can create tangles, making the wig look frizzy and damaged. Lace is a delicate material that requires good care if you want your hairpiece to last longer.
Here are a few durable and best-quality lace front wigs;
Blondie | Platinum/ Icy Blonde Long Synthetic Lace Front Wig
Blondie is the ultimate blonde wig every girl needs in her wardrobe. A long and luscious blonde blend will take you to blonde heaven in an instant.
Blackcurrant | Half Black Half Lilac Loose Wave Lace Front Wig
Blackcurrant is a highly flexible unit with free parting to form different styles. You can wear it middle-parted with half black half lilac look evenly on either side of your head. Or you can change to a side part to make the two colors blend in with each other in the front to achieve a fashionable and progressive outlook.
Pastel Paradise | Pink Purple Blue Green Ombre Long Wavy Synthetic Lace Front Wig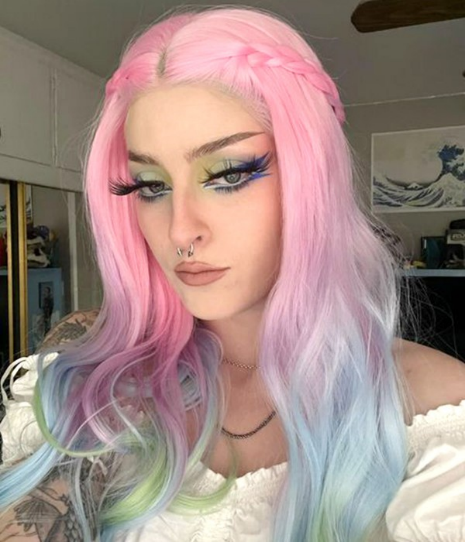 Pastel Paradise is a long wavy wig with an ombre hair color that transitions from pink to lilac and blue and ends in green for a natural look that is sure to mesmerize everyone.
Final Word!
Wearing a high-quality synthetic wig is not only stylish but also provides great comfort. Choose from various stunning shades to best match your natural hair color.
UniWigs is the best place to find high-quality synthetic lace front wigs. We are committed to providing our customers with the best possible shopping experience. We have got you covered from finding the perfect wig to ensuring that it fits well and looks natural.
With a wide variety of styles and colors available, you will find the perfect wig for your needs at UniWigs.
---
---
Writers Cooperation:
UniWigs are seeking for blog contributors who know and love hair. If you know alternative hair or hair related accessories, if you have great understanding of hair trends and fashion, if you are expert in hair care, if you have any experience with salons or celebrities, if you would like to share your experience to help people just like you make the right choice, now contact us at [email protected] to be a blog contributor. Let's discuss the details then.