Best Wigs to Try for a Barbie Style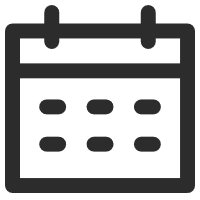 July 27, 2023
Synthetic Wigs 101
Views: 370
Have you all seen the new Barbie movie already? Are you inspired by it?
The Barbie movie franchise has been enchanting audiences for generations. Each installment brings an unforgettable story filled with dreams, adventures, and the essence of being true to oneself. Barbie's character has inspired countless children to explore their creativity and embrace their individuality fearlessly. From her iconic looks to her captivating personality, Barbie has become an enduring symbol of empowerment and self-assurance.
I bet every girl has dreamed of being a Barbie since they were a little kid. Barbie's signature look, especially with their luscious long hair and flawless fashion sense, has inspired generations of girls and women alike. While achieving Barbie's timeless beauty might seem like a daunting task, the magic of wigs allows us to effortlessly transform ourselves into the embodiment of this beloved fashion icon.
Good news, we have just the perfect synthetic wigs that will help you achieve the stunning Barbie style you've always dreamed of.
l  Blondie Wig - The Platinum Blonde Beauty
A true Barbie style is incomplete without the quintessential platinum blonde hair. Blondie is a luxurious blonde wig, which offers you the perfect opportunity to channel your inner Barbie with its breathtakingly beautiful and radiant hue. The platinum blonde shade is a timeless classic that symbolizes elegance, confidence, and sophistication.
This lace front wig is crafted with precision to provide a natural-looking hairline, seamlessly blending with your own hair, creating an illusion of real hair growth. The Blondie Wig's versatility allows you to style it in various ways, whether you prefer long, cascading locks or a stylish updo.
With the Blondie Wig, you'll have heads turning as you exude the same confidence and allure as the iconic Barbie herself.
l  Giselle Wig - The Graceful Ash Blonde
For those who desire a slightly softer and more natural take on the Barbie style, the Giselle Wig in ash blonde is a perfect choice. This lace front wig captures the essence of a cool-toned blonde, evoking a sense of grace and sophistication. The ash-blonde hue complements a wide range of skin tones, making it an excellent option for anyone looking to achieve that dreamy Barbie look.
With the Giselle Wig, you can experiment with various hairstyles, and its lace front design allows you to part the wig naturally, giving you the freedom to create different looks that suit your personal style.
Embrace your inner elegance with the Giselle Wig, and let the world witness your Barbie-inspired transformation.
l  Barbie Doll Wig - The Timeless Natural Black Beauty
For those who appreciate a more versatile and classic look, the Barbie Doll Wig in natural black with bangs is a fantastic option. This lace front wig captures the essence of the original Barbie doll's hair, exuding a sense of timeless beauty and charm.
The natural black shade is universally flattering and pairs well with a wide array of makeup looks and outfits. The addition of bangs adds a touch of playfulness and youthfulness, reminiscent of Barbie's ever-youthful spirit.
The Barbie Doll Wig allows you to explore a myriad of styling options, from bouncy curls to chic ponytails. Its lace front design ensures a seamless blend with your natural hairline, creating a flawless illusion that will leave everyone wondering if it's your real hair.
With the Barbie Doll Wig, you can effortlessly embody the essence of the beloved fashion doll and showcase your own unique interpretation of Barbie style.
Emulating the timeless and stunning Barbie style has never been easier, thanks to the remarkable versatility of wigs. The Blondie Wig, with its platinum blonde allure, exudes confidence and sophistication, while the Giselle Wig, in elegant ash blonde, captures grace and charm. On the other hand, the Barbie Doll Wig, with its classic natural black shade and playful bangs, embodies the timeless essence of the original Barbie doll.
Whichever wig you choose to embrace your inner Barbie, remember that confidence and self-expression are the keys to truly embodying her iconic style. Experiment with different hairstyles, unleash your creativity, and have fun transforming into the modern-day Barbie you've always dreamed of becoming.
---
---
Writers Cooperation:
UniWigs are seeking for blog contributors who know and love hair. If you know alternative hair or hair related accessories, if you have great understanding of hair trends and fashion, if you are expert in hair care, if you have any experience with salons or celebrities, if you would like to share your experience to help people just like you make the right choice, now contact us at [email protected] to be a blog contributor. Let's discuss the details then.