BEST VACATION HAIRSTYLES IDEAS IN 2019 SUMMER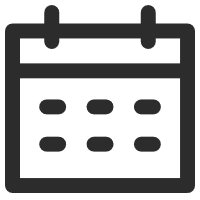 July 23, 2019
Fashion & Beauty
Views: 2170
Girls love to dress up and style their hair. This is a mentality that plenty of woman have; however, nowadays, this is not just limited to women. Even men are beginning to enjoy keeping their hair well-groomed. And when it comes to planning for that tropical vacation paradise you've been dreaming about all year? Switch the everyday work hairstyle to a new summer vacation hairstyle! If you're jetting off soon, or just want to try some new summer styles, this is where you can find inspiration for the hottest vacation hairstyles this year.
Holiday Hair Styles you just have to try
1. Boho Waves
Boho Waves are perfect for literally anything vacay related! Hitting the beach? Boho Waves. Having a lazy day at the pool? Boho Waves. Going for an evening piña colada? Boho Waves! Boho Waves are effortlessly beautiful and give a super natural look like you didn't even try. Add a bright colored flower in your hair and voila! Perfect vacation hair!
2. A Straight, Centre Part
A clean hair centre parting right down the middle can automatically make your look so much more polished. It looks great with straight hair, wavy hair or natural hair. Perfect for vacation when you want an easy hairstyle without spending ages fussing about with your hair! And it is SO easy to do! All you need is a rat tail comb to define the parting. Line up the end of the rat tail comb with the middle of your eyebrows and follow this line up to your hair for an exact centre part.
3. Bold Bangs
Try experimenting with bangs for your holiday for a little something extra. Bangs often define the face and eyes and are perfect for holidays when you want a casual but pretty look.
4. Side braid
I love the side braid because it is very easy to create and effortlessly chic, perfect for when you want your hair out the way if you'll be out walking, bike-riding, or dancing! Another great thing about braiding your hair is that you can apply a product such as a leave-in conditioner to revive sun-exposed or chlorinated hair.
5. Blonde Bob
Or any color bob for that matter. Bobs are in style this year, with blunt bobs, sleek bobs and messy bobs seen everywhere. Bobs will make your hair feel lighter and more breathable, plus they dry quicker, perfect for when you're under the hot sun.
6. A-Line Hairstyle
If you don't know what an A-line hairstyle is, it's a variation of the bob where its shorter at the back with longer pieces at the front. Even if you are going to a beach, or to the hills or even to the countryside, the A-line is the perfect game.
7. Accessories
If you can't be bothered to keep up with the maintenance of a new hairstyle, opt for new hair accessories. My personal favorite is a silk patterned hair scarf, which I use as a headscarf to keep the hair out of my face, or tied in a bow at the end of my braid or ponytail. Love!
8. The Pixie Cut
Yes I know the pixie cut is not for everybody, but if you do love this style and want to avoid overheating on your vacation, then the pixie cut is perfect for you. when you are going to a hot place such as Hawaii and want to stay cool whilst enjoying your vacation.
Other Popular Hairstyles of 2019
1. High bun
2. Waterfall twist
3. High ponytail
4. Half up-do
5. Milkmaid braid
6. Twisted ponytail
7. Fringes filled tight curls
8. Curly hair with side twists
9. Broken-up curls
10. Loose Ponytail
11. Vintage glam
If none of my top hairstyles took your liking, then these hairstyles are also agile & trendy enough to go with any holiday wardrobe! The above styles may take a little extra time to do, so opting for one before a romantic evening dinner might be the way to add elegance to your look without reaching for make-up products.
Style and Color Go Hand-In-Hand
It's not all about style; choosing the right hair color for your skin complexion can bring out the beauty in you as well.
Sometimes, choosing a warmer or cooler hair color to compliment your skin tone or opting for some highlights can work wonders.
When in doubt, seek help from a hair stylist. Hair stylists and hair colorists often have much experience in helping their clients to choose a hairstyle or color best suited to them, so it can be worth asking for their advice. You don't need to change your hair to whatever they suggest, but it can help you see your hair from another perspective.
Magazines, online blogs and Pinterest boards are also helpful for browsing new styles and colors that take your interest!
Whatever vacation hairstyle you decide, don't sweat it and just enjoy the vacation you've been dreaming about and have fun!
---
---
Writers Cooperation:
UniWigs are seeking for blog contributors who know and love hair. If you know alternative hair or hair related accessories, if you have great understanding of hair trends and fashion, if you are expert in hair care, if you have any experience with salons or celebrities, if you would like to share your experience to help people just like you make the right choice, now contact us at [email protected] to be a blog contributor. Let's discuss the details then.