Best tips on maintaining healthy curls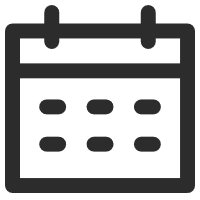 February 21, 2022
Synthetic Wigs 101
Views: 751
Each hair type is different. That means that the different types of hair require different care. This care comes in a form of products suitable particularly for their type. One of the most interesting and unique hair types is curly hair. What makes them so special is the natural way that the hair curls, alongside the texture of the hair. All together can deliver an amazing appearance and look. However, the good look of curly hair requires exceptional maintenance and care.
The market today is filled will all different kinds of products for curly hair. These products are infused with special ingredients that keep and make the curls healthy, bouncy, and strong. With the regular use of these products, curly hair can reach its full and best appearance. But, if the curly care is not properly cared for, it can become damaged, which starts with one of the most common issues for curly hair, which is tangling.
The dense and bouncy curls can easily tangle. The final result will be damaged and not good-looking curly hair. With that, the hair will start to break, lose its texture and definition. For those who have curly hair, the hair experts suggest an exceptional and deep hair regime and routine that will deliver the desired look and results.
Taking care of curly hair is a bit more complex than caring for straight hair for example. But, it is not a hard and time-consuming thing if you know how to approach the process. It all starts with personal hair and the natural approach. With curly hair, the focus on the products that add moisture is essential. It is best to avoid products that will dry out the hair or weigh it down. Here are some useful tips on maintaining healthy curls.
Use the right products
By using the right products, it is suggested to choose the right shampoo and the conditioner. They are the ones that are designed for curly hair. Such products should include:
- essential oils (coconut, jojoba, sunflower, and avocado oil);
- aloe vera;
- keratin;
- shea butter;
- panthenol and provitamins;
- plant extracts.
Washing the hair every day is not a suggested thing. It is best to use a mild shampoo, that contains gentle cleansing and conditioning agents. When the hair becomes oily or dirty, it is best to go with a clarifying shampoo. It should be used every 1 or 2 weeks. After shampooing, don't forget to conditioner the hair. The conditioner will lock in the moisture.
Pre-shampoo treatment
Pre-shampoo treatment is suggested for curly hair. This refers to the conditioner. There is a popular belief that the conditioner should be used after cleansing, but, this treatment suggests using conditioner before and after shampooing. The curly hair loses moisture very quickly, so this approach protects the hair strand so that the shampoo won't strip the hair from its natural oils.
Avoid hot water
The hot water is known to strip the moisture of the hair and leave it to feel and look dry. The cold water on the other hand helps in retaining moisture and strength. It will also help seal the hair cuticle.
Right brush or comb is essential
The curly hair can often look brittle. It can also break easily during brushing. To prevent that, it is best to comb and brush the hair in the shower. This will prevent breakage. Choose a wide-tooth comb that will detangle the hair and break up any knots. The brushing should be done while the conditioner is still on the hair and working its magic. The best type of hairbrush is the one with natural bristles.
Try DIY hair masks
DIY hair masks are great for reviving the curls, and often, they can be done just with the ingredients that you have at home. Such types of masks are meant to stay overnight on the hair and wash out in the morning. The best ones are the ones containing honey, coconut oil, banana, and avocado since they add moisture to the hair and work very well overnight. For very dry curls, use these DIY masks once or twice a week.
Prevent split ends
Completely avoiding the split ends is a hard thing, almost impossible. And there is no way to repair them, except to cut them off. For curly hair, avoiding the split ends means being extra careful and gentle. You will successfully prevent the split ends if you:
- use a detangler when brushing;
- do not tie the hair in a tight bun or pony;
- use a wide-tooth comb;
- stay away from heath tools.
As mentioned before, curly hair is a demanding type of hair. The great look of the curls depends on how you care for your hair, as well as staying away from certain things that might additionally damage it. For this delicate type of hair, be sure to avoid:
- hair products that contain sulfates, alcohol, harsh chemicals, and fragrances;
- ing on the back;
- using clarifying shampoo more than once a week;
- using tools for heat style more than once or twice a week;
- pulling the hair into a tight ponytail or a bun.
The damaged curls do not provide a great look. Especially if you face a loss of volume, or in more serious cases loss of hair, then, the entire look of the hair will greatly decrease. The curly hair is meant to be worn with lots of volumes. That is why UniWigs can help you achieve that with the special curly synthetic wigs. These nice wigs provide a natural and exceptional look. Depending on the look that you want to achieve, you can choose between Chocolate dream for long beach waves, Madison or LEA lace part heat-friendly synthetic wigs for a stylish wavy hair look, or Lea if you want something different.
---
---
Writers Cooperation:
UniWigs are seeking for blog contributors who know and love hair. If you know alternative hair or hair related accessories, if you have great understanding of hair trends and fashion, if you are expert in hair care, if you have any experience with salons or celebrities, if you would like to share your experience to help people just like you make the right choice, now contact us at [email protected] to be a blog contributor. Let's discuss the details then.