Best shampoo and conditioner brands for human hair wigs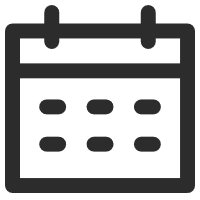 November 20, 2019
Hair Products 101
Views: 21297
Wigs are becoming more and more popular in recent times. Wigs have evolved from being used in the Shakespearian times. Not only do they provide security for balding and thinning hair, but wigs now occupy a considerable share in the fashion world. Wearing a wig with confidence can give you an extra boost. However, with usage wigs attract dirt like any other commodity in use. Sweat and dirt can damage even the best quality wig and be a breeding ground for bacteria. Thus, it is imperative to maintain the quality with regular washing and conditioning. Depending on use, washing the wig every 10 days of wear is ideal. To wash your wig, the best shampoo and conditioner brands for human hair wigs can be listed as follows.
•Brandywine Conditioner & Shampoo: This lovely smelling wig maintenance kit is readily available on various online shopping platforms. It is a celebrated kit to clean wigs made from both human hair or synthetic fibre. It works wonders to brighten up the otherwise dull hair and makes it gentle and shiny. To put the cherry on the cake, Brandywine Conditioner & Shampoo can be even applied on your own natural hair!
•Jon Renau Argan Smooth Shampoo & Conditioner: Argan oil products are a great choice if you want to make your hair smooth, silky and healthy. This product is devoid of sodium, sulphate and paraben, so it won't strip the hair from essential oils needed to maintain hair health. The conditioner is enriched with French Argan oil and is a relief for detangling hair.
•ROP Rene: ROP Rene comes in a package of 8 oz shampoo. It is produced to maintain wigs made out of synthetic fibres. However, it's also great for human hair wigs too. It has minimum alcohol content and thus supports greater longevity in wig health. The product is enriched with vegetable and plant extracts giving the hair back key nutrients. Its saturating ingredients give a smooth look to the wig.
•Synthetic Wig Shampoo pH6 by Just Soak: This fantastic product is the right choice to maintain a perpetual new look on the wig with no regard to its actual usage. The citrus smelling product delicately cleans the wig and doesn't dry the hair out as it is PH balanced. It delicately cleanses the wig to ensure greater longevity.
•DeMert Wig & Weave System: The usage of this product is ideal to give a second thought as to whether you're really wearing a wig! DMert Wig and Weave System promises to give a natural look to the wig by successfully freshening up dullness and eradicating oil and grease.
•Wash + Wear Moist shampoo by Hair U Wear: This creates magic on both human hair wigs as well as wigs made out of synthetic fibres. This product infuses sparkle and weightless hydration to your wig. This product promotes longevity of the wig alongside cleansing the surface brilliantly.
•Maple Holistic Argan Oil Shampoo: Enriched with 6 kinds of oil, peach and jojoba the shampoo cleanses the wig with a therapeutic touch. The shampoo is full of ingredient rich in vitamin A, D, E, B1 and B2 and extremely nourishing, which will leave your wig feeling soft and shiny.
---
---
Writers Cooperation:
UniWigs are seeking for blog contributors who know and love hair. If you know alternative hair or hair related accessories, if you have great understanding of hair trends and fashion, if you are expert in hair care, if you have any experience with salons or celebrities, if you would like to share your experience to help people just like you make the right choice, now contact us at [email protected] to be a blog contributor. Let's discuss the details then.