Benefits of a Winter Wig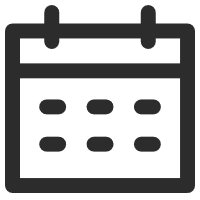 December 15, 2021
Hair Extensions 101
Views: 1145
With the temperatures dropping already, it's time to think forward about taking care of your hair. Unfortunately excessively cold and dry weather can wreak havoc on your natural locks causing split ends and breakage. Furthermore, having your head unprotected during the winter months can also cause a sudden drop in body temperature which may result in sickness. In any case, your best bet is to find your favorite wig and here's how.
Density difference
At UniWigs you have the option of placing a custom order wig of your choice with the density you want. However, we get a lot of people asking if density makes a big difference in the winter months. The answer is a bit complicated, here's why. Density allows the wearer that extra thickness, but you have to remember, more hair means more care. So denser hair may provide a little extra warmth in the winter months, but that comes at a cost of a little extra maintenance over time. Our recommendation is to just order the density you originally wanted. As long as you're wearing your wig, you're protecting your head and your scalp from the elements all while looking your best.
Color difference
A lot of people think color makes a huge difference in the winter sun, but recent studies have shown that color actually doesn't much of a difference because the loss of radiant heat is the same. In the case of hair color, blonde or black doesn't make a difference in the cold. Styling does however, and how you decide to style your hair makes a large difference, especially if you're exposing your neck and ears. So keeping that in mind, it's best to choose a color you love and what you're most confident in.
Length difference
A ponytail isn't going to keep you as warm as letting your hair lay naturally over your neck and shoulders. If you plan on layering your hair, this might also give up some protection or warmth especially on wind cold days. There is something to consider when considering the length of hair you want. For maximum warmth, choose a shorter wig that is long enough to cover your neck, but not too long that it runs beyond your neckline. The reason for this is that even though longer hair offers more overall protection, you'll have to take care that your wig doesn't get too dry or damaged by the cold weather. An alternative to this would be to wear a long wig, but tie up your hair and into a hat to protect your hair. With shorter hair you wouldn't have to do this, and even if it doesn't offer as much protection as a longer wig, it will be easier to maintain and take care of in the long run.
Whether you plan on buying a special wig for cold weather, or to use one of your existing wig systems from uniwigs.com, we're here to help answer any questions you may have. Our passion is hair and making you look and feel your best, so if there's anything we can do to help, we'll do it.
---
---
Writers Cooperation:
UniWigs are seeking for blog contributors who know and love hair. If you know alternative hair or hair related accessories, if you have great understanding of hair trends and fashion, if you are expert in hair care, if you have any experience with salons or celebrities, if you would like to share your experience to help people just like you make the right choice, now contact us at [email protected] to be a blog contributor. Let's discuss the details then.