Basics You Should Know About The Body Wave Wig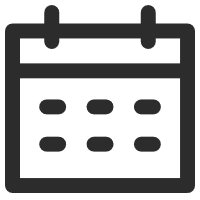 October 09, 2021
Human Hair Wigs 101
Views: 2974
Do you want to get a body wave wig? Body wave is one of the most popular hairstyles for black women. There is no doubt that the best quality and fashionable hairstyle can add more glamour and confidence. The whole hair forms a consistent deep S shape, and original waves also show a shiny feeling and appearance.
What is Body Wave Hair?
If you want to learn about the concept of body wave hair, it is a human hair texture, in which the shape has appeared as a consistent big "S". This pattern waves hair around the whole body. The body wave wig made by virgin hair can show your best side. 
How Long can Body Wave Last?
Customers are used to asking about the shelf life of hairdressing products before buying them. Of course, besides the price, we also need to know the quality of hairdressing products and other factors that affect their shelf life. The best body waves last nearly 3-5 months. However, if properly maintained, the life of Brazilian body waves can be extended to about one year. 
How to Wash It?
1. Comb
To prevent falling off, firstly comb your hair from the tip.
2. Rinse
Rinse with cold/warm water from root to end.
3. Shampoo
Massages the hair with some shampoo by hand to loosen it, and then massages the hair in a circle. After that, wash the wig with cold/warm water from the root to the end, and then squeeze to remove excess water. Make sure you don't wring or twist your hair.
4. Condition
Wipe your hair dry with a towel, then apply nourishing conditioner to your wig hair, and let it stand for a few minutes before rinsing. Make sure to avoid applying conditioner to delicate knots and roots. After that, the human hair is rinsed with cold water to seal the stratum corneum and add luster.
5. Blow Dry
Put your human hair wig on the wig rack to dry, and then apply some hair essence to your hair (unless you want to air dry it, in which case, let it dry overnight).
P.S.
For particularly dry or damaged hair, please use deep conditioner and keep it for one hour.
Method:
Wet your wig, then apply deep conditioner/hair mask on it for 30 minutes to 1 hour. This will moisturize and restore some moisture in the hair, and help to make it softer and easier to shape. Another way to infuse water into wigs is to treat them with oil, such as Moroccan nut oil or coconut oil.
Life Tips to Body Wave Wig
1. Spend half an hour every wear caring for the body wave wig, which can prolong the life of the wig.
2. Take off your wavy wig when you sleep at night. We don't recommend you to sleep with your human hair wig on, because friction will knot the wig and cause wear, which will shorten its service life.
3. Regularly sew deep conditioner on body wavy wig.
Why Choose Body Wave?
1.The body wave has a natural wave that many people try to achieve with styling products. When you have naturally wavy hair, wear it proudly.
2.When you apply a body wavy human hair wig, you will look younger. Body wavy hair makes it look relaxed. Thick texture and volume, slightly wild. It all came together so perfectly
Do you want to have a wig of your own when you read this? Why not? UniWigs offer you the Body Wave Wig, but not only that. Click the link below to learn more about wigs for black women. https://www.uniwigs.com/tag/african-american-wigs
---
---
Writers Cooperation:
UniWigs are seeking for blog contributors who know and love hair. If you know alternative hair or hair related accessories, if you have great understanding of hair trends and fashion, if you are expert in hair care, if you have any experience with salons or celebrities, if you would like to share your experience to help people just like you make the right choice, now contact us at [email protected] to be a blog contributor. Let's discuss the details then.