Are 100% Hand-tied Wigs Worth the Hype?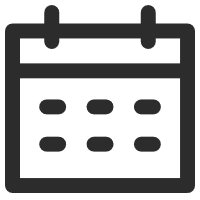 December 29, 2018
Human Hair Wigs 101
Views: 2236
Hair loss can be a difficult experience, especially for those who are dealing with medical conditions like cancer, alopecia, or chemotherapy. In such cases, a medical wig made with real human hair can be a life-changing solution. Real human hair wigs offer a natural look, feel, and texture that can boost confidence, self-esteem, and overall quality of life.
When it comes to medical wigs, the market is filled with a wide range of options, from synthetic blended wigs to real human hair wigs. While synthetic blended wigs may be a more affordable choice, they lack the natural look and feel of real human hair wigs. This is where 100% hand-tied wigs come in.
Hand-tied wigs are made by hand-tying each strand of hair onto a mesh base. This creates a natural-looking wig that can closely resemble your own hair. The hand-tied construction also allows for more versatility in styling, with the entire cap being made of lace. This means that you can part your hair anywhere you like and style it just like you would with your natural hair.
Another advantage of full lace wigs is their superior comfort and breathability. Synthetic wigs, on the other hand, can be heavy and hot, causing discomfort and irritation to the scalp. This can be particularly troublesome for people who are already dealing with sensitive scalps or medical conditions that cause skin irritation. Real human hair wigs are lightweight and breathable, making them a great choice for those who want to feel comfortable and cool throughout the day.
Moreover, medical wigs made with real human hair are durable and long-lasting, provided that they are well-cared for. They may require a higher initial investment than synthetic wigs, but they can last up to a year or longer with proper care. This makes them a more cost-effective choice in the long run, especially if you want a high-quality wig that will last you for a while.
It's important to note that not all real human hair wigs are created equal. Some wigs may be made with lower-quality hair that is prone to tangling, shedding, and breakage. When choosing a real human hair wig, it's essential to opt for a reputable supplier that uses high-quality Remy hair. Remy hair is the highest grade of human hair and is collected from donors who have healthy, unprocessed hair. The cuticles of the hair are kept intact and aligned, ensuring that the hair remains silky, smooth, and tangle-free.
In addition, medical wigs made with real human hair require proper care and maintenance to keep them looking and feeling their best. This includes washing, conditioning, and styling the wig regularly, as well as storing it properly when not in use. It's also important to avoid exposing the wig to excessive heat or chemicals, as this can damage the hair and shorten its lifespan.
If you are considering a medical wig, be sure to opt for a high-quality wig made with real human hair and take the time to care for it properly.
---
---
Writers Cooperation:
UniWigs are seeking for blog contributors who know and love hair. If you know alternative hair or hair related accessories, if you have great understanding of hair trends and fashion, if you are expert in hair care, if you have any experience with salons or celebrities, if you would like to share your experience to help people just like you make the right choice, now contact us at [email protected] to be a blog contributor. Let's discuss the details then.