Achieve Effortless Style with the Bonnie Wig: A Comprehensive Review by @wigfessionals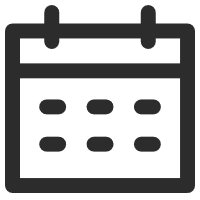 June 19, 2023
Human Hair Wigs 101
Views: 343
In today's blog, we will delve into the world of wig fashion with a detailed review of the stunning Bonnie wig. With its beautiful warm brown color and layered style, the Bonnie wig offers a natural and effortless look. We will explore the wig's features, including its cap construction, length, color, and versatility. Whether you are experiencing hair loss or simply looking to enhance your style, the Bonnie wig is an excellent choice. Let's dive into the details!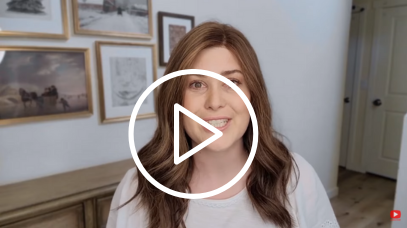 Cap Construction and Length
UniWigs' Bonnie wig boasts a thoughtfully designed cap construction, ensuring a comfortable and secure fit. The wig features reinforced ear tabs and a stretchy elastic band that encircles the perimeter, providing stability without the need for adhesives or glue. Additionally, the adjustable straps at the nape allow for a customized fit, accommodating various head circumferences. With this innovative construction, you can confidently wear the Bonnie wig without any worries.
Regarding the wig's length, UniWigs states that Bonnie measures 16 inches. However, in the video, @wigfessional measured the wig from the crown down and obtained a length of 19 inches. The Bonnie wig is layered, offering a stylish look with shorter pieces throughout. The longest measurement, hitting around the @wigfessional's face, measured 19 inches.
Color and Appearance
The Bonnie wig showcases a gorgeous warm brown shade with highlights beautifully dispersed throughout the hair. This color choice adds depth and dimension, providing a natural and realistic appearance. Whether you're indoors, in front of a ring light, or outdoors on an overcast day, the Bonnie wig maintains its elegance and charm.
Achieving a Natural Hairline
Attaining a natural-looking hairline is crucial when wearing a wig. @wigfessional emphasizes the importance of aligning the wig's hairline with your own natural hairline. UniWigs' Bonnie wig allows for a personalized hairline placement, ensuring a seamless blend. The "four-finger rule" serves as a helpful guideline for positioning the wig's hairline, as it corresponds to the desired location of the fourth finger.
Easy Maintenance and Styling
UniWigs' Bonnie wig offers hassle-free maintenance, making it an ideal choice for busy individuals. The wig is secured without the use of adhesives, providing convenience and peace of mind. It remains firmly in place, even during active daily routines or when interacting with children. The video showcases the ease of adjusting the elastic band for a perfect fit, making the Bonnie wig suitable for various head sizes.
Tips for Enhancing the Wig's Appearance
To enhance the wig's appearance, the video suggests a couple of helpful tips. Firstly, a light dusting of powder can be applied to the parting area to create a more natural look. By patting the wig gently, the powder settles in, and any excess can be removed using a brush. Additionally, for those with dark bio hair underneath, lightly dampening the spoolie brush with water before combing along the parting area can further enhance the wig's appearance, making it blend seamlessly.
Density Check
@wigfessionals provides a visual demonstration of the Bonnie wig's density. By twisting a section of the hair, viewers can observe the hair's thickness and volume. The Bonnie wig boasts a healthy medium to high density, offering a full and luscious look. This is particularly beneficial for individuals experiencing hair loss, as the wig provides an abundance of hair, restoring confidence and natural aesthetics.
Conclusion
UniWigs' Bonnie wig proves to be a remarkable choice for those seeking effortless style and natural-looking hair. Its cap construction, length, color, and versatility make it a standout option in the world of wigs. With reinforced ear tabs, a stretchy elastic band, and adjustable straps, the Bonnie wig ensures a secure and comfortable fit without the need for adhesives or glue.
The warm brown color of the Bonnie wig, complemented by highlights throughout, adds depth and dimension, resulting in a realistic and stunning appearance. Whether you're indoors, in front of a ring light, or outdoors on a cloudy day, the Bonnie wig maintains its beauty and allure.
One of the notable advantages of the Bonnie wig is its easy maintenance. The wig stays securely in place without the use of adhesives or glue, making it convenient for everyday wear. Whether you're a busy individual or have an active lifestyle, the Bonnie wig won't budge, providing you with confidence and peace of mind.
---
---
Writers Cooperation:
UniWigs are seeking for blog contributors who know and love hair. If you know alternative hair or hair related accessories, if you have great understanding of hair trends and fashion, if you are expert in hair care, if you have any experience with salons or celebrities, if you would like to share your experience to help people just like you make the right choice, now contact us at [email protected] to be a blog contributor. Let's discuss the details then.