A POWERFUL AND INSPIRATIONAL HAIR LOSS STORY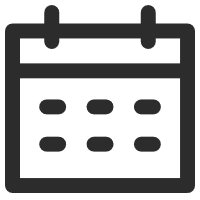 October 02, 2019
Hair Loss
Views: 4177
"The beautiful thing about acknowledging your wounds and keeping them visible, is that you're able to connect with others going through something similar. For all I know, there could be another girl out there, crying to her husband in the parking lot of a wig shop, too embarrassed and ashamed to go inside.
When I first started sharing my hair loss journey - I was worried if my story would have a 'happy ending' or not. Would my hair grow back 3 times stronger and longer!? Would I one day be able to toss the wigs and go about living my normal life!? I am learning that happy endings aren't so simple and self centered. True joy is found when you let go of your pride just long enough to let people in. For me, letting go of pride looks like photos like this. I think it's funny how God uses your biggest insecurities and struggles to make you stronger, if you let Him.
I don't necessarily enjoy taking photos of my scalp. I don't enjoy going to the grocery store and wondering if people can tell if I'm wearing a wig. I don't enjoy putting Monistat on my scalp every night. (Google it for hairloss lol). But it is what it is! These are pretty defining moments in my life. Will I shy away and let my insecurity win? Or will I own my insecurity and make it one of the best parts of me?
The hair restoration institute said I had androgenic alopecia. I didn't get a biopsy done because I didn't feel like paying someone to take a slice of skin off of my scalp so I guess I'm not 100% sure that's what it is. I don't really care anyway. My bloodwork is normal and I feel great!! All I can do is take care of myself and share my story in hopes that it'll help someone else. ♥
This wigs name is Hanna from UniWigs. She's a beautiful color. I'm having a tough time with the lace but I think I cut it too short. Live and learn."
-@Daniaustin
---
---
Writers Cooperation:
UniWigs are seeking for blog contributors who know and love hair. If you know alternative hair or hair related accessories, if you have great understanding of hair trends and fashion, if you are expert in hair care, if you have any experience with salons or celebrities, if you would like to share your experience to help people just like you make the right choice, now contact us at [email protected] to be a blog contributor. Let's discuss the details then.