A Beginner's Guide to Wearing a Wig: Advice & Tips for First-Time Wearers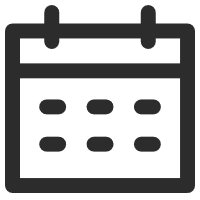 March 13, 2023
Synthetic Wigs 101
Views: 609
Are you considering wearing a wig for the first time? Whether you are looking to change up your hairstyle, cover up thinning hair, or for medical reasons, wearing a human hair wig can be a great way to do so. It can be daunting to wear a wig for the first time, but with the right advice, you can become a confident wig wearer in no time.
This beginner's guide about how to wear a wig will provide you with helpful advice and tips. From choosing the right human hair wig for your face to bonus tips to care for your wig, you'll have everything you need to look and feel your best.
What To Look for When Buying a Wig
There are several components to a wig. To choose the ideal wig, you should consider a few factors before making a purchase. Here are some considerations to make it easier when deciding on a human hair wig.
Length of the Wig
There are three different wig lengths available namely: short, medium, and long wigs. While medium and long-length wigs can be more easily styled, short wigs are simpler to maintain. You must decide which length best fits your style and what is most important to you.
Hair Texture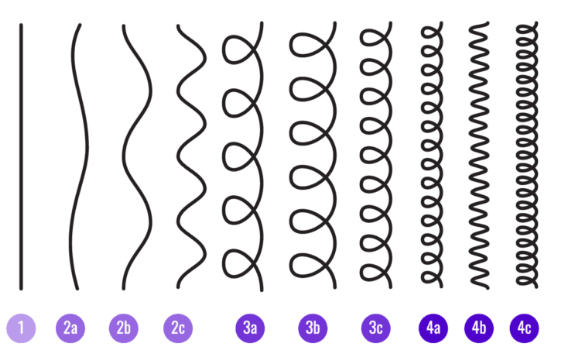 Wigs typically come in three textures: straight, flat, and curly, all of which are ideal for a smooth appearance. Wigs with lots of bounce and movement that have a lively vibe. Additionally, heat-friendly wigs can be styled in a variety of ways and according to your preferences.
Hair Color
Wigs are available in a variety of natural and subdued colors, as well as poppies. There are countless color options. Choose colors of brown and black if you require a wig for a natural appearance daily. Wigs with vivid hues are suggested for a more particular occasion and quirky style. The wig's color is always selected with your goal in mind.
Hair Type
Wigs come in two different hair types: synthetic and human hair. Natural-looking wigs are composed of genuine hair and have a natural appearance, but they must be properly maintained because heat can harm them. Wigs made of synthetic materials are low maintenance and simple to style. What kind of texture you need for your wig will depend on why you need one.
Budget
If you're purchasing a wig for the first time, you should think about your price range. The cost of wigs ranges widely. Depending on the quality, length of the hair, type of cap, etc. wigs can range from extremely expensive to budget-friendly. Many times, real human hair wigs cost more than synthetic hair wigs. Going with a synthetic wig is advised if you're on a tight budget. Real hair wigs are the way to go if the quality is something you cannot compromise on.
What are the Trendiest Wigs
UniWigs believes that every girl deserves to look unique, bold, and beautiful. Let's have a look at the trendiest wigs from Uniwigs that suit your outfits for special occasions.
Hazelnut Cookie is the ideal addition to your fashion-forward outfit since it is wavy, dreamy, and gorgeous. For a more contemporary and edgy look, it has a blonde color face-framing piece in front of its incredible natural brown style. For a more natural appearance, the lace front helps to cover your hairline. The sleek and seductive design of this wig is sure to impress, whether you're attending a wedding or a party, or just want to try something different.
Due to its traditional style, Chocolate Dream is a natural brunette beauty that will go well with any clothing you choose to wear. Despite being constructed of synthetic fibre, Chocolate Dream features a warm brown combination that closely resembles real hair and has a slight chestnut balayage. This real wig has a permanent wave pattern for easy daily styling and a distinctive shape with delicate layering at the ends. The 20-inch-long hair creates a natural silhouette when it falls to the bust. The lace front cap on Chocolate Dream gives the appearance of a natural wig hairline that can be parted in any direction.
How to Wear a Wig for the First Time
Here is how you can wear your wig like a pro.
Prep your Wig
Remember to prepare your wig before putting it on. Use a wig shampoo or a sulfate-free shampoo to clean your wig. Before wearing your wig, comb and dry it. The secret to making your wig look real is this preparation.
Use Bobby Pins
They save lives. They can be of great assistance if this is your first time wearing a wig. To ensure that the wig fits your hair correctly and rests on it evenly, bobby pin it firmly before putting it on.
Secure your Wig
A wig can be difficult to put on and keep in place. Wigs might frequently feel as though they are falling after wearing. A wig strap is your best buddy in this process to assist you. For the duration of use, it will hold your wig in place securely.
Style your Wig
Wigs have customized combs for wig styling. Wide teeth comb also works well with wigs. Using the right comb is important to not harm your wig. A harsh comb cannot only ruin your wigs but also your final look.
Protect your Wig
Wigs are delicate and necessary pieces of clothing. Keep your wig away from dust. Your wig's quality and shelf life will suffer as a result. Do not store your wig in direct sunlight or a warm area.
Wrapping Up
Wearing a wig for the first time can be a daunting experience, but with the right preparation and knowledge, it can be a fun and rewarding experience. With the right wig, you can create a new look and feel confident in your appearance. Uniwigs have brought the best collection of trendy wigs that can be a great way to express yourself and your style.
---
---
Writers Cooperation:
UniWigs are seeking for blog contributors who know and love hair. If you know alternative hair or hair related accessories, if you have great understanding of hair trends and fashion, if you are expert in hair care, if you have any experience with salons or celebrities, if you would like to share your experience to help people just like you make the right choice, now contact us at [email protected] to be a blog contributor. Let's discuss the details then.