5 Useful Tips to Choose Your Right Hair Systems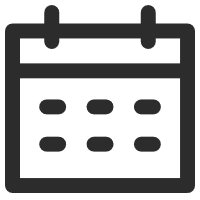 January 05, 2022
Toupee 101
Views: 923
Most of customers will feel totally overwhelmed when they start to choose their first hair systems. There are so many new professional terms to them, such as different base types, hair density, hair fibers and textures. It seems to be a difficult and exhausting task for them to select the right hair systems among those different options. Today, UniWigs alternative hair expert will walk you through the process on how to pick the right hair system with 5 steps. 
1.Prepare your Budget
First of all, you need to consider your budget when selecting the hair systems, since your budget can narrow down the styles of the hair systems available. At UniWigs, we can always provide the high quality hair systems with the most competitive prices among the market, due to our unique on-line shopping mode and 2 fully owned factories in Asia. But if you have some extra budget, we do recommend you to consider our customized hair systems which can provide you with high level of personalization for a more natural looking.
2.Specify your needs to the hair systems
You should know how much coverage that you need for the hair system. Maybe you need a full-sized hair system or something that's smaller to only cover up the bald patch on your head. And you should also know how long you want to wear the hair system at one time. Some of our customers would prefer to take it off once a week, while other would prefer every night. This will help make the decision on which base type and hair attachment method will be suitable for you.
3.Get your measurements of the hair system
You should know which base size that you need when ordering the hair systems. With a fabric measuring tape, you should record the measurements of the widest points of your hair loss, from front to back and side to side across the area where you are experiencing hair loss. You can use a mirror or ask someone to help you for best results.
The base sizes of the stock hair systems normally range from 8" * 10". The larger base size usually can be the most popular option since it can be cut to a smaller size if needed. However, the customized hair systems are made to fit the exact hair loss area on your head, with the measurements that you offer.
4.Choose the hair type
When select the hair systems, the hair type is also a very important factor for you to consider. As for the human hair and synthetic hair fiber, both of them have their own pros and cons regarding the maintenance, life span and price. If you are looking for hair system with a longer lifespan and more realistic looking, the hair systems made of 100% remy human hair can the right choice for you. However, if you prefer a more affordable, with a easy to care hair piece, you cannot go wrong with synthetic hair systems.
5.Choose the hair density and color
Most of our customers would prefer the hair systems to look more natural on themselves. They need the hair systems to look like their own hair. Therefore, we would recommend you to choose the hair systems with the age-appropriate look. If you are a mature hair system wearer, you might need a hair system with the lighter hair density rather than the high hair density with thicker hair. You might also want the hair systems to come with some percentage of grey hair as well.
Check out UniWigs Human Hair Systems (https://www.uniwigs.com/40468-toupee)
---
---
Writers Cooperation:
UniWigs are seeking for blog contributors who know and love hair. If you know alternative hair or hair related accessories, if you have great understanding of hair trends and fashion, if you are expert in hair care, if you have any experience with salons or celebrities, if you would like to share your experience to help people just like you make the right choice, now contact us at [email protected] to be a blog contributor. Let's discuss the details then.