5 Top Tips for Travelling with your Wig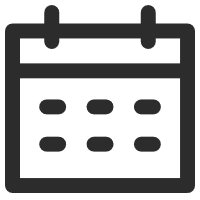 March 19, 2020
How tos and Tips
Views: 1731
You love showing off your fabulous new wig that you can wear effortlessly! But - there's one small complication. You have an upcoming trip planned and you've never travelled with your wig before!
As a new wig wearer, it can be a little daunting travelling with your wig for the first time and you might not know what to expect. Small things like passing through airport security and even keeping your wig in good condition while you travel can be worrisome. However, these top 5 tips can help you feel safe and at ease whilst travelling with your wig.
1. Go for a wig band
A top tip is to sew in a wig band to the inside of your wig. Wig bands are great because they can hold your wig in place comfortably and securely, perfect for fun or active activities that you have in store for your trip!
Wig bands are also convenient if you are planning on flying for your upcoming trip. Airport security can be intimidating, but note that wigs are highly unlikely to set off airport security or be a cause for concern.
Wig bands alleviate the need for too many bobby pins which may cause suspicion when going through security. In the rare case that airport security does want you to remove your wig, remember that you have the right to ask for a private room for some privacy.
2. Style before you go
This tip may be evident, but you should wash, condition and style your wig before your trip. This way your wig will be fresh, and you don't have to spend too much precious holiday time styling it! While you're away, consider bringing a travel sized bottle of leave-in conditioner or detangling spray that you can use to refresh and detangle your wig with conveniently.
3. Opt for a portable wig stand
When it comes to storing your wig while you travel, opt for a portable wig stand. These stands are affordable, lightweight to carry (usually made of plastic), and convenient for you to hang your wig on so it keeps its shape and style. Portable wig stands can also fold up and won't take up too much room in your suitcase or carry-on.
4. A silk wig bag will be your best friend
If you choose to keep your wig in your luggage while you travel, you can simply keep your wig in a plastic Ziplock bag. Going for a silk wig bag is even better, which will keep your wigs hair smooth and more manageable.
Another option is to wrap your wig in a silk scarf (satin can also work) and then place it in a plastic bag. Make sure that you A) Stuff it with tissue paper or some filling so your wig keeps its shape. And B) make sure the wig bag is cushioned by some clothes in your bag to prevent any damage.
5. Bring two wigs!
Of course, not everyone can realistically and practically bring two wigs when travelling and going away, however for those that can, it can be really convenient. For instance, if you want to partake in sports such as hiking or water activities you could wear one of your wigs; and then when you go for a fancy dinner in the evening you could switch to your other wig for a fresh look.
---
---
Writers Cooperation:
UniWigs are seeking for blog contributors who know and love hair. If you know alternative hair or hair related accessories, if you have great understanding of hair trends and fashion, if you are expert in hair care, if you have any experience with salons or celebrities, if you would like to share your experience to help people just like you make the right choice, now contact us at [email protected] to be a blog contributor. Let's discuss the details then.