5 Tips to Help You Choose the Right Men Hair System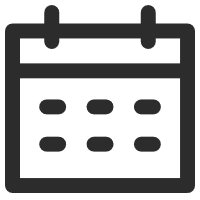 October 07, 2021
How tos and Tips
Views: 1272
If you're a man dealing with the frustrating challenge of baldness, you don't have to undergo surgery or drugs, if you don't want to. The best men's hair systems will do.
85% of men go bald by the time they're 50 years of age. Even worse, balding has sets in for some of these men since as early as 21 years.
If you find yourself needing a toupee to help conceal hair loss, consider the tips below when shopping for your hair replacement system.
1. Base Design
Whether you're shopping for men's wigs or a toupee for that matter, you want either of these to sit comfortably on your head/hair without being noticeable. The keyword here is comfort and not being noticeable - and the base design of the toupee goes a long way to impacting these.
As a rule of thumb, go for men's hair systems with a lace base that makes for greater breathability. This will keep sweating out of your scalp and hair.
Having poly skin also adds to the comfort and invisibility factors so your hair can look as natural as possible. Mono, on the other hand, shines better in terms of durability.

2.Base Size
The base size of your hair system will depend on the degree of hair loss. Some of the most common sizes include 8" x 10" and 7"*9" for regular hair loss.
While there are smaller sizes such as 7" x 9" for concealing men hair loss at the beginning stage, there are also oversized and full capsizes to cover the front line to the back of the head or the entire head (much like men's wig) as the case may be.
You'll like the versatility of our men's hair systems here at UniWigs. We have different sizes from 8" x 10" (which can be cut to fit) to 7" x 9" and 6" x 8", and also accept custom orders.
3.Color and Texture
If the color and texture of your toupee do not look like your natural hair, you'll no doubt want to throw it away. It's always better to know you're getting the right color and texture before you commit. This matters just as much as fitness and comfort.
While we offer multiple choices to ensure our men can always find the right color and texture easily, we also offer a special customer service for not just color and texture but also toupee base and length if you're finding it challenging to pick what would fit your natural hair most.
4.How about the price?
You'll most likely have a budget set before you start shopping around for toupees. But one has to be careful enough not to be too focused on price to the extent of missing out on quality.
Natural toupees cost more than synthetic ones for instance. So, while you want something that's not too expensive, you also have to ensure they tick all of the other boxes for fitness and quality. This is exactly where our hair system for men at UniWigs comes in.
Not only can you be sure of finding your perfect texture, color, base size, and design, among other tapes or tools here at UniWigs, but you can also rest assured of getting the best prices around for some of the best quality hair systems around.
5.Conclusion
It just helps to know what's involved so you can make an informed decision as far as choosing a hair system goes. Everything from the base size and design should be made to guarantee secure fitness, comfort, and durability.
And if you're having a hard time finding the best men's hair systems online that don't compromise on any important thing, you'll never go wrong choosing your pick from UniWigs' toupee collection.
---
---
Writers Cooperation:
UniWigs are seeking for blog contributors who know and love hair. If you know alternative hair or hair related accessories, if you have great understanding of hair trends and fashion, if you are expert in hair care, if you have any experience with salons or celebrities, if you would like to share your experience to help people just like you make the right choice, now contact us at [email protected] to be a blog contributor. Let's discuss the details then.