5 REASONS TO WEAR A WIG HAT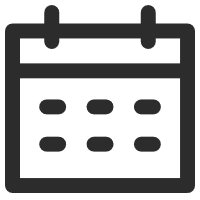 September 16, 2020
Lifestyle
Views: 4913
The latest mind-blowing hair and fashion trend right now is the amazing wig hat. It allows ladies to slay their hair quickly without having to sit in the salon for hours of styling, and without needing to wear a full wig or topper. This latest hair trend allows you to have your preferred hair length attached to a hat, for the ultimate comfort.
Women wear wig hats for a few different reasons. Some people wear wig hats to take a break from styling their own hair or wearing a full wig all the time. Wig hats are incredible time-savers, as they can simply be put on before you run out the door, without even having to check in the mirror if it looks okay. The freedom that comes with this mind-blowing hair and fashion trend is amazing and trust me, we're loving it.
Here we have gathered the top reasons why people are embracing this new and amazing hair trend that doesn't seem like it will fade quickly.
1. Comfort
Wig hats are extremely comfortable. With a wig hat, there is no wig or topper base against the head, only a soft hat material. For people that have trouble wearing wigs for a long period of time due to scalp sensitivity or heat causing an itchy scalp, a wig hat would provide much more comfort. A wig hat has fewer hair wefts attached to it, unlike a normal wig or hair topper which requires a large number of hair wefts to fully cover the base. Wig hats are very comfortable for sensitive scalps and women undergoing chemotherapy. With a wig hat, you can look beautiful while giving your hair a break.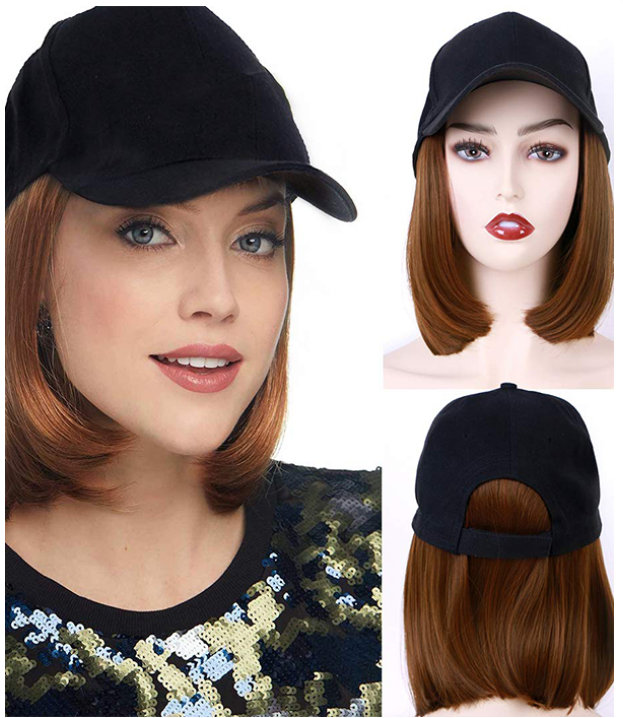 2. Hair Loss Prevention
Ladies experiencing hair loss and scalp sensitivity can embrace wig hats to give themselves a break from constant hairstyling. Instead of wearing wigs and clipping in hair toppers into the hair every day, it is good to give the hair a break by wearing a wig hat. Wig hats are easy to wear and can be removed anytime to allow the scalp to breathe.
3. Less Bulkiness
Sometimes we want to wear our beautiful wig, and at the same time, we want to wear a hat or baseball cap. To avoid overheating by wearing both a wig and a hat, or the hat not fitting at all due to the wig hair volume, it is much easier to switch to a wig hat. It is a 2-in-1 fashion trend. The hat sits firmly on the head and you won't have to worry about it falling off, or your hair being too bulky.
4. Freedom
Busy ladies engaging in many daily activities may prefer to have their hair out of the way and easy to manage to avoid it flipping around their faces and becoming distracting. Some people may wear the same similar hairstyle over and over again. The game-changing hair trend of wig hats allows you to walk and work freely without the thought of your hair getting in the way. You can slay and have different looks and be free to walk without the need to fling your hair back to position. You can go up, down, left and right and your hair will stay in position. A wig hat is a perfect definition of 'Freedom Hair'.
5. Less Expensive
Wig hats are very affordable because they don't require many hair wefts. Wig hats are much cheaper than wigs and hair toppers. If you don't want to buy a wig hat, you can just get your preferred hat and attach your hair extensions to it for an easy to DIY (Do It Yourself) as there are lots of tutorial videos to learn from on the internet.
One can have as many wig hats as possible with different types of hair extensions. Multiple wig hats make it super easy to change looks for different occasions. The hair can be removed anytime and be worn as just a hat. No loss at all. You can also look beautiful and breathtaking without breaking the bank.
This hair trend is very pleasant because it is literally a 2-in-1 beauty hack. The wig hat is convenient and super easy to wear. Switch up your look and make a fashion statement by donning a wig hat. Stylists are getting more creative by making wig beanies, 360 scarf wigs, braided wig hats, and lots more!
Recommend link:
---
---
Writers Cooperation:
UniWigs are seeking for blog contributors who know and love hair. If you know alternative hair or hair related accessories, if you have great understanding of hair trends and fashion, if you are expert in hair care, if you have any experience with salons or celebrities, if you would like to share your experience to help people just like you make the right choice, now contact us at [email protected] to be a blog contributor. Let's discuss the details then.