5 Expert Tips - How To Make Synthetic Wig Less Shiny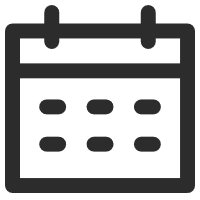 November 23, 2020
Synthetic Wigs 101
Views: 69200
If you need to adjust the appearance of a synthetic wig to match your desired look for a particular event, reducing its shine should not be a difficult task. Synthetic wigs typically have a shiny surface that may not align with your preferred aesthetic. However, you can effortlessly eliminate the excess shine and achieve a more natural-looking wig.
If you are going out to dinner, for a lady's night out, or even out casually, and you would like to reduce the shine on your wig, then you have stumbled upon the right article. Here you can find out how you can make your synthetic wig less shiny.
It's probable that you prefer to keep the shine on your wig discreet, as you don't want to draw attention to it, and the conspicuous gloss on a synthetic wig can potentially reveal that it is not natural hair. This article will provide you with some effortless tips and techniques to eliminate the synthetic sheen on your wig and transform it into a more realistic human hair-like appearance.
These hacks and tricks are cost-effective, and you don't need to break the bank to make use of them. Many of the materials we recommend here to make your synthetic wig less shiny are household items that you can easily find in your home.
Without further ado, let's unveil these simple materials that can effectively turn your wig from looking like a shiny synthetic giveaway to natural and stylish hair.
Things You Might Need to Make Your Synthetic Wig Less Shiny:
1. Dry Shampoo
Dry shampoo is the most common and simplest way to remove the shine from synthetic wigs. Dry shampoo usually comes in the form of a can, and it is used to efficiently remove greasiness from the roots of the hair. Dry shampoo can be sprayed evenly over synthetic wigs to take away their excess shine.
The dry shampoo contains a powdery mixture that creates an instant effect on synthetic wigs. It will come in handy if you notice your wig is overly shiny minutes before you have to leave the house.
Dry shampoo comes with the downside that it can temporarily discolor your wig by coating it with a white powdery hue. To avoid this discoloration, choose the right kind of dry shampoo to achieve your desired look. For example, when applying dry shampoo to a brunette synthetic wig, use a dry shampoo that is specifically designed for dark hair. Another way to reduce the discoloration is by thoroughly working the dry shampoo into the hair by rubbing the areas gently.
To remove excess shine from your wig using a dry shampoo, simply spray the dry shampoo evenly over your wig. After spraying, gently comb through your wig and you are all set.
2. Baby Powder
As an alternative to dry shampoo, you can try baby powder. Not only is baby powder used to prevent diaper rash in children, but it can help you to get rid of the shine on your synthetic wig.
A little baby powder puffed out onto your palms and then dabbed around your wig will greatly decrease the shine of your wig. When you are done dabbing your wig with the baby powder, shake it off to remove the excess powder. Then use a comb or your fingers to gently spread the powder around until it is distributed to every part of the wig.
Top tip: Don't try to use any type of powder, as some powders will leave white substances on your wig. Ensure you use baby powder.
There are brands of shampoos that are made especially for wigs. You can find them in almost any store that sells wigs. These shampoos are designed with chemical agents to remove any form of unnatural shine present on synthetic wigs. By using any of these specialty synthetic wig shampoos to wash your wig, you will be removing the excess sheen on it.
To use these shampoos as a hack for removing excess shine, simply wash your wig normally with the wig shampoo and then let it air dry after.
4. Apple Cider Vinegar
Apple Cider Vinegar (sometimes referred to as cider vinegar) is a vinegar that is made from fermented apple juice and is used in food preservatives, marinades, chutneys, salad dressings, and vinaigrettes.
Apple Cider Vinegar has a lot of health and beauty benefits but its purpose in this context is not health or beauty related. Apple cider vinegar acts as a softener on fabrics, and you guessed it, synthetic fiber.
To make your synthetic wig less shiny, follow the method listed below:
- Get a jug of warm water and pour 1/2 cup of apple cider vinegar.
- Stir to mix evenly.
- When it is properly mixed, dip your wig into it and allow the wig to remain in the mixture for up to 20 minutes.
- You will notice trails of white inside the jug where your wig was dipped. This shows a chemical reaction that took place.
- Take your wig out and rinse it with water thoroughly
- Place your wig on a wig stand and gently comb your wig to loosen any tangles.
- Allow the wig to dry and you should now have a wig that is without shine.
5. Fabric Softener
Another material you can use to reduce the shine on your synthetic wig is a fabric softener. The goal of fabric softeners on synthetic wigs is to actually take off the shine.
If you cannot get your hands on apple cider vinegar, you can try using a fabric softener. The chemicals present in a fabric softener can remove excess shine from materials. Removing shine from your synthetic wig using apple cider vinegar is the same process as a fabric softener. Follow the same process of adding a tiny amount of fabric softener to a jug of warm water and dipping your wig in it.
Appearances matter in the world of business, and projecting a polished image can be essential to success. However, a shiny wig can give away the fact that you're wearing one, which could undermine your desired image. Fortunately, implementing some effective tips can help you remove the shine and make your wig appear more natural. By utilizing any of the hacks mentioned above, we are confident that you will be able to achieve a less shiny and more realistic look for your synthetic wigs, allowing you to confidently go about your day.
---
---
Writers Cooperation:
UniWigs are seeking for blog contributors who know and love hair. If you know alternative hair or hair related accessories, if you have great understanding of hair trends and fashion, if you are expert in hair care, if you have any experience with salons or celebrities, if you would like to share your experience to help people just like you make the right choice, now contact us at [email protected] to be a blog contributor. Let's discuss the details then.