5 Best Medical Wigs for Hair Loss After an Illness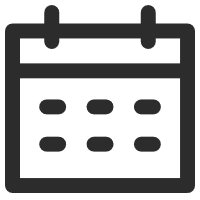 May 27, 2022
Human Hair Wigs 101
Views: 1403
Hair loss due to medical reasons is a serious concern for many people. It can be a traumatic experience, and it is important to know the different causes of hair loss.
One of the most common causes of hair loss is cancer. Cancer treatments like chemotherapy and radiation therapy can have an effect on the body, including hair follicles. The treatments can cause inflammation in the scalp, which leads to hair shedding or even baldness.
Chemotherapy drugs may also affect how much estrogen is produced by cells in the body, which can lead to thinning hair or baldness.
Women with polycystic ovary syndrome (PCOS) are more likely than other women to experience hair loss because of hormonal changes that affect how much testosterone their bodies produce. Pregnancy-related hormonal changes may also lead to significant hair loss.
Another most common form of medical hair loss is called Androgenetic Alopecia (AGA). People who have AGA have inherited sensitivity to DHT, which is a natural hormone in the body. DHT binds to receptor cells in the scalp and causes them to shrink over time. This shrinking will eventually lead to baldness or thinning hair.
Apart from the aforementioned illnesses, thyroid issues, kidney problems, hormonal imbalance, trauma, and a sedentary lifestyle can also contribute to hair thinning or active hair loss.
Why are Wigs Best to Cover Medical Hair Loss?
Wigs provide a reliable and relatively more affordable alternative to medications and hair transplants to cover hair loss.
Hair growth medications like Rogaine or Minoxidil have their own side effects, which might interfere with existing medical illnesses. Hair transplants, on the other hand, require big-budget, unlike wigs and hairpieces that are moderately priced.
Medical hair loss in most cases is not permanent, which is why opting for an affordable and easy-to-remove alternative hair system like wigs and toupees sounds more perfect.
However, since medical illnesses leave their mark on overall bodily function, including scalp skin, anything that could trigger scalp inflammation or irritations is not recommended; therefore, specially designed medical wigs must be used to cover hair loss due to medical reasons.
Here are a few best wigs made with comfortable fabric to support hair and scalp coverage after an illness;
Top Comfort | Silk Top 100% hand-tied Cap with Silicone Wig for Sensitive Scalp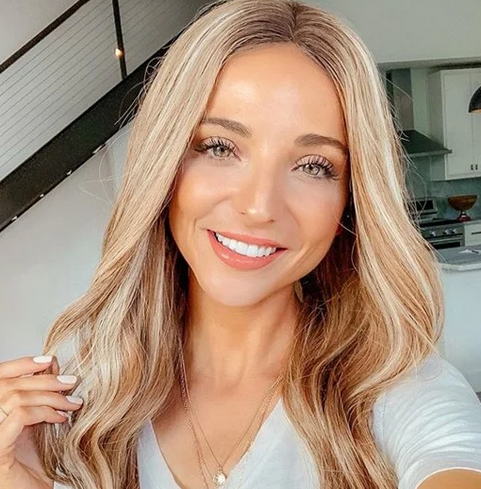 Top Comfort is a silk top human hair wig that is perfect for those with total or partial hair loss, such as alopecia. This comfortable wig features a handmade skin top that is breathable and soft on the skin, making this wig great for sensitive scalps.
This wig is equipped with ample medical-grade silicone panels throughout the cap, including at the front, sides, and back. This ensures a secure hold without the need for any adhesive. The addition of special silicone panels is for those having sensitive scalps who couldn't bear the pressure of clips or combs.
Zara | Layered Bob Brunette Balayage Remy Human Hair Mono Top Wig | Lace Front
Zara's cap is a combination of a monofilament top and a lace front, which provides a natural hairline and a long-lasting top. The pre-cut style on Zara has longer face-framing pieces of hair at the front and shorter choppy pieces at the back and sides.
This cap has velvet ear tabs and a nape made with the softest fabric and bendable wire that gives a comfortable yet secure fit without causing scalp irritation, itching, or redness. Adjustable Velcro straps on sides ensure an adhesive-free fitting.
Perfection | Silk Top Brunette Balayage 100% Hand-tied Human Hair Wig | Lace Front
Perfection is a silk top wig, fully hand-tied, and has combs around and straps at the back. It offers a realistic parting, just like the hair grows up from your scalp. The hair of this wig is made from 100% Remy human hair, meaning it can be heat styled any way you like.
Each hair on this wig is hand-tied to an ultra-thin stocking to provide the most comfortable base cap for those having a sensitive scalp. Adjustable straps further allow the wearer to adjust the size according to their head's circumference.
Pearl | Natural Black Silk Top Remy Human Hair Wig | 100% Hand-tied | Medical Grade Cap
Pearl emerges as a pinnacle of comfort with a natural black silk top, offering 100% hand-tied craftsmanship and a medical-grade cap. Tailored for individuals undergoing hair loss due to various medical conditions, Pearl provides a breathable and soft solution for sensitive scalps.
Crafted with precision, Pearl is not just a wig; it's a compassionate companion designed to restore confidence and ease during challenging times.
Leah | Medium Brown Human Hair Lace Front Wig S/M | TopComfort Cap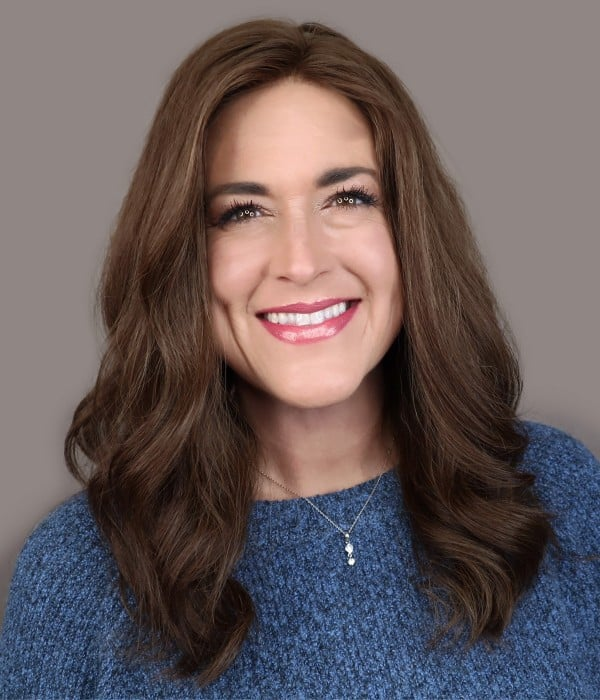 Leah takes center stage with a medium brown hue and a lace front that seamlessly blends with the wearer's natural hairline. The TopComfort Cap is the NEW game changer that ensures a snug fit without compromising on comfort, making it an ideal choice for those navigating through medical challenges.
Designed to be more than just a wig, Leah is a source of strength and elegance for those seeking solace and style in their hair loss journey.
Hair loss is a serious condition that affects millions of people in the world. It can be caused by many different factors, including genetics and age. There are many causes of hair loss, and some treatments may be more effective than others depending on the cause.
However, the most affordable, durable, and reliable treatment that provides optimal coverage after hair loss due to any medical reason is a comfortable wig or toupee.
Uniwigs design ultra-soft base caps for people having sensitive scalp after medical hair loss. These wigs provide full coverage beautifully without irritating the scalp.
Check out the gorgeous wig collection HERE!
---
---
Writers Cooperation:
UniWigs are seeking for blog contributors who know and love hair. If you know alternative hair or hair related accessories, if you have great understanding of hair trends and fashion, if you are expert in hair care, if you have any experience with salons or celebrities, if you would like to share your experience to help people just like you make the right choice, now contact us at [email protected] to be a blog contributor. Let's discuss the details then.