4 Reasons why choose Lace Front Wigs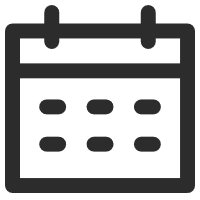 September 22, 2021
Human Hair Wigs 101
Views: 1959
Females can choose to wear many kinds of wigs. When it comes to wig choices, the options are endless for females. However, there's one wig that stands out among the rest for its natural appearance and versatility - the lace front wig. Countless women, including celebrities like Kim Kardashian, Cardi B, and Kylie Jenner, swear by lace front wigs for their ability to transform one's look seamlessly. In this article, we'll delve into the reasons why lace front wigs outshine their counterparts and why you should consider making the switch.
What Exactly Are Lace Front Wigs?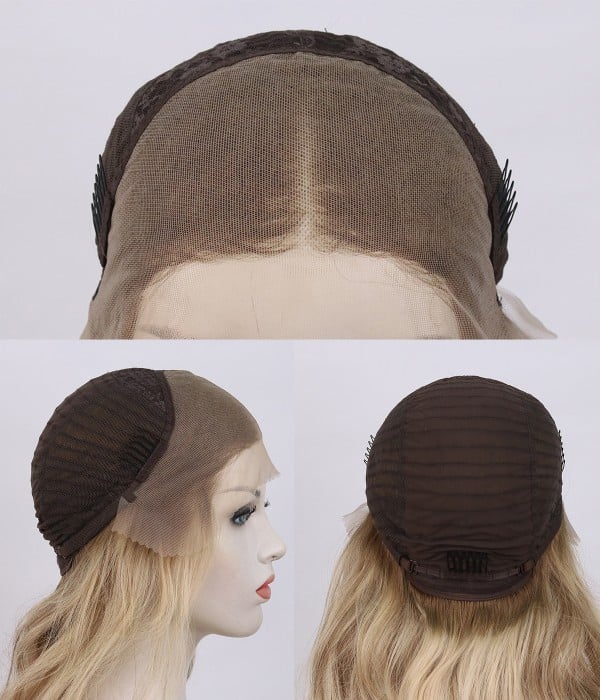 Lace front wigs feature a special lace material at the front of the hairline, where the hair is meticulously tied to create a remarkably realistic appearance. This lace front allows for various styling options, as it is nearly invisible, enabling you to pull the wig's hair away from your face or tuck it behind your ears, further enhancing the illusion of natural hair. For those dealing with hair loss due to medication, chemotherapy, or aging, lace front wigs offer the ideal solution by concealing any hair loss issues.
The Remarkable Benefits of Lace Front Wigs
1. Preserve Your Natural Hair
The first and foremost benefit of lace front wigs is their ability to protect your natural hair from the damaging effects of smoke, dust, and dirt. By avoiding the constant pulling and twisting that often accompanies styling natural hair, you'll find that your hair becomes stronger, longer, and healthier. Wearing a wig means you'll handle your natural hair less, which promotes its overall well-being. Whether you're aiming to give your hair a break from daily styling or recover from the damage caused by excessive dyeing and perming, lace front wigs offer a fashionable solution that fosters hair rejuvenation.
2. Achieve a Natural Hairline
One of the standout features of lace front wigs is their ability to create an incredibly natural hairline. Each hair strand is individually tied onto the lace base, mimicking the appearance of hair growing directly from your scalp. With a lace front wig, you can bid farewell to worries about an unnatural hairline, a concern that often plagues traditional wigs. Thanks to advancements in materials, such as high-definition (HD) lace, lace front wigs provide an even more authentic look compared to their predecessors.
3. Unmatched Breathability
Comfort is a priority when it comes to wig-wearing, and lace front wigs excel in this department due to their exceptional breathability. Regardless of the weather conditions, a lace front wig ensures you stay comfortable all day long. The relatively large mesh of the lace allows for excellent air circulation, a feature that sets it apart from monofilament and silk-based wigs. Say goodbye to worries about sweating or discomfort - this breathability is one of the reasons why headband wigs have gained popularity.
4. Cost-Effective Beauty
Not only are lace front wigs renowned for their high quality, but they are also cost-effective. Consider them a one-time investment that can significantly reduce your salon expenses. Moreover, styling your lace front wig at home is a breeze, allowing you to experiment with various hairstyles from the comfort of your own space. From long locks to a chic short crop, the possibilities are endless, making lace front wigs a practical and budget-friendly choice for every woman.
In conclusion, lace front wigs offer a multitude of advantages that make them the ultimate choice for those seeking a natural, versatile, and cost-effective solution. Whether you're looking to safeguard your natural hair, achieve a seamless hairline, experience superior comfort, or save money on salon visits, lace front wigs have you covered. Join the ranks of celebrities like Kylie Jenner and embrace the beauty and convenience of lace front wigs today.
---
---
Writers Cooperation:
UniWigs are seeking for blog contributors who know and love hair. If you know alternative hair or hair related accessories, if you have great understanding of hair trends and fashion, if you are expert in hair care, if you have any experience with salons or celebrities, if you would like to share your experience to help people just like you make the right choice, now contact us at [email protected] to be a blog contributor. Let's discuss the details then.