4 Reasons why choose Lace Front Wig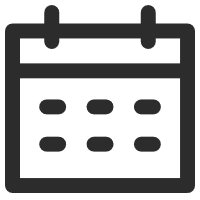 September 22, 2021
Human Hair Wigs 101
Views: 885
Females can choose to wear many kinds of wigs. One of the most popular wigs is the lace front wig. Many women like lace front wigs for the reason that they look more natural compared to other types. 
So if you are thinking about starting to wear a wig, you should try the lace front wig. Many celebrities seem to wear them. Kim Kardashian, Cardi B, and Kylie Jenner are famous for their love of wigs and their ability to change their shapes quickly.
Kylie likes lace front wigs very much, and she shared some styles in her extensive collection with the world.
Lace front wigs will make you look more beautiful. Besides, it is not difficult to care. In this article, we will discuss some reasons why lace front wigs are superior to other wigs.
What is Lace Front Wigs?
Lace front wigs, there is some lace in the front of hairline wigs. Hair is tied to the lace front by labor to create a more natural appearance. Wigs with lace can styled away from the face, because the hairline is almost invisible, and the scalp can be seen through the mesh. You can also pull the hair of the wig back or put it behind your ears for hiding the wig cap. This gives you versatility and a very realistic appearance. If you are suffering from hair loss due to medication, chemotherapy, or aging, the lace front wig is your ideal choice because it can cover up hair loss.
The Benefits
1. Care your Natural hair
There is no doubt that the lace front wig can protect your natural hair from smoke, dust, and dirt. When you don't pull and twist your hair naturally, it will become stronger, longer, and healthier. When wearing a wig, you will not touch your hair more, which makes it safe. Many people choose to wear lace front wigs because they want their natural hair to take their free time. Therefore, you should consider wearing a wig if you wanna reach the same purpose because it can help protect your natural hair from bad external circumstances.
If your hair has been seriously damaged by dyeing and perm, wearing wig can give your hair a chance to grow again while having a fashionable look.
2. Natural Hairline
One of the greatest benefits of lace front wigs is that they provide a more natural hairline look. Because every hair is tied on a lace hat, it looks to grow from your scalp. When you wear a wig, you don't have to worry about it, unlike other traditional wigs. With the development of the availability of high-quality materials, such as HD lace, can give you a natural appearance compared with traditional wigs .
3. Breathability
Another great advantage of the lace front wig is the breathability. No matter what the weather is, a breathable wig will make people comfortable. Lace front wigs, because the mesh of lace is relatively large, so the air permeability is much better than mono, silk. If you wear this wig, you don't have to worry about sweating or feeling uncomfortable. The breathability is one of the reasons why headband wigs are very popular.
4. Cost-Effective
Lace front wigs are not only of high quality but also cost controllable. For the reason that it's a one-time investment for many women. Wearing a lace wig will reduce your salon expenses. In addition, you can style your lace front wig in a comfortable home, just like from a long to a short hairstyle.
---
---
Writers Cooperation:
UniWigs are seeking for blog contributors who know and love hair. If you know alternative hair or hair related accessories, if you have great understanding of hair trends and fashion, if you are expert in hair care, if you have any experience with salons or celebrities, if you would like to share your experience to help people just like you make the right choice, now contact us at [email protected] to be a blog contributor. Let's discuss the details then.